Powered Scooters are Here!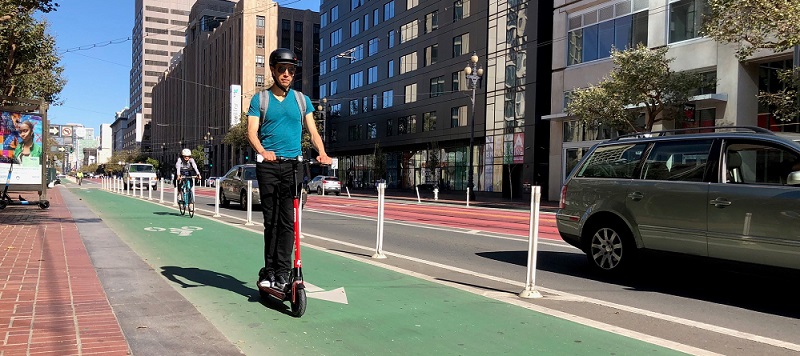 Monday, powered scooter companies, Scoot and Skip, will roll out their scooters as part of our one-year pilot program. Scoot and Skip were chosen out of 12 applications because they prioritized the city's concerns around safety, disabled access, equity and accountability. 
So, we are hopeful powered scooters will be a great way to get around San Francisco. The tips below are meant to help you ensure a safe and convenient ride as we determine if this mobility option is right for our city. 
Do's: 
* Check brakes and wheels before riding. Report damaged scooters to the appropriate company. 
* Wear a helmet and follow traffic rules. Only ride in the bike or travel lane. Obey traffic signs and signals. 
* Park with care on the sidewalk. Park near bike racks or by the curbside. 
Don'ts: 
* Do not ride on sidewalks. Scooters are also not allowed on the Embarcadero Promenade. 
* Do not park in ramps or at blue, yellow or white curbs. Blocked paths can be dangerous for people with disabilities. 
* Do not block sidewalks or building entrances. Leave the scooter upright and keep the sidewalk clear.
For more information, visit www.sfmta.com/escooter. Please report improperly parked scooters to the scooter company or 311.