SFMTA Public Meetings, May 18 – June 1
SFMTA Board of Directors: 1p.m., Tuesday, May 19
City Hall, Room 400
Nearby Muni Routes: 5, 19, 21, 47, 49, F Market, Metro-Civic Center Station
Our Board of Directors meetings are usually held on the first and third Tuesdays of each month. Tomorrow's meeting will include asking the Board to accept grant funds from the Metropolitan Transportation Commission for Muni's Lifeline Transportation Program, from California Office of Emergency Services for a security grant, and a Transportation Development Act bicycle facility grant. Additional presentations will be made about Vision Zero and Muni Metro elevator and escalator repairs and notifications.
The agendas are posted under "meetings" on the Board's web page 72 hours in advance of the meeting. All regular meetings can be viewed on The City channel 78 or online at the SFGovTV2.
14 Mission Rapid Project Open House: 10:30 a.m. – Noon, Saturday, May 30
Marshall Elementary School
1575 15th Street
Nearby Muni Routes: 14, 14R, 22
BART: 16th Street Station
This is the third Open House for the 14 Mission Rapid Project this year. On May 30, staff will present the revised proposals that incorporate the insight and feedback provided in the previous meetings.
The SFMTA is working on making San Francisco transportation safer and more reliable. Along the 14 Mission, the proposals will make it safer for people walking, and increase the frequency and reliability of service. As a part of this effort we are holding a public forum in regards to the proposed changes along the corridor.
Learn more about the details of the proposed changes and get your questions answered.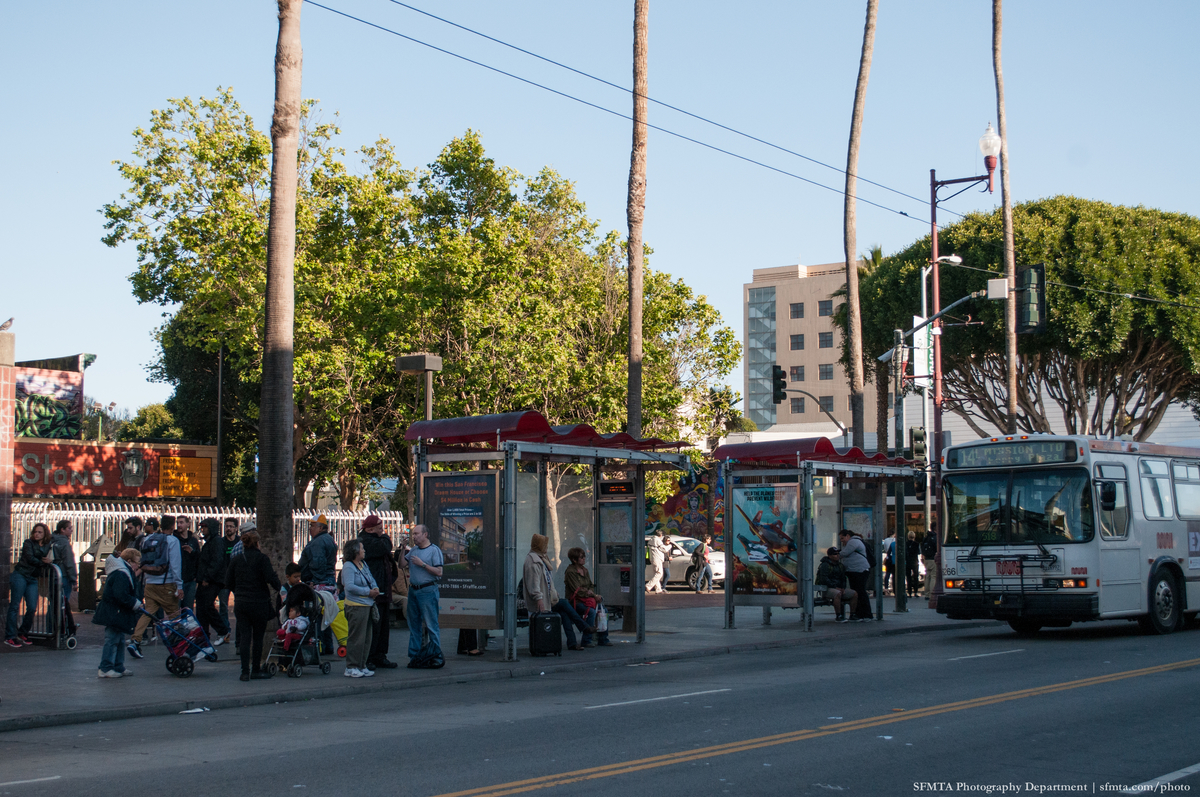 The 14 Mission Limited (now Rapid) pulls into the busy northbound stop at 24th Street.
Our Meeting Round-up feature highlights different SFMTA public meetings that will be held within the coming two weeks. These meetings give you the chance to share your ideas and provide us with helpful feedback. Join us at our next meeting to learn more about SF's changing and complex transportation system.
Those listed above are just a few highlights. You can find a full list of upcoming meetings and keep up to date on your favorite SFMTA committees here.