Central Embarcadero Safety Project – Quick-Build Complete!
Service Affected
Accessibility
Bicycle
Motorcycle
Parking
Taxi
Driving
Transit
Walking
The Central Embarcadero project team has updates to share on the implementation of the quick-build project between Mission Street and Broadway, evaluation plans, and opportunities for feedback.
Two-way bikeway extension complete
The two-way protected bikeway is now open after the roadway's re-striping, installation of flexible posts and signs, and activation of bicycle and pedestrian 'head-start' traffic signals. This work extends the safety upgrades added between Howard and Mission streets in 2020 northward to Broadway — tripling the length of the waterfront bikeway!
We thank all stakeholders for their patience while crews work to make the changes. Expect minor traffic delays through early March as the finishing touches are made. In the spring, we will establish new bike/scooter parking near the Ferry Building and add safety/wayfinding signs along the promenade to encourage more considerate behavior by all users.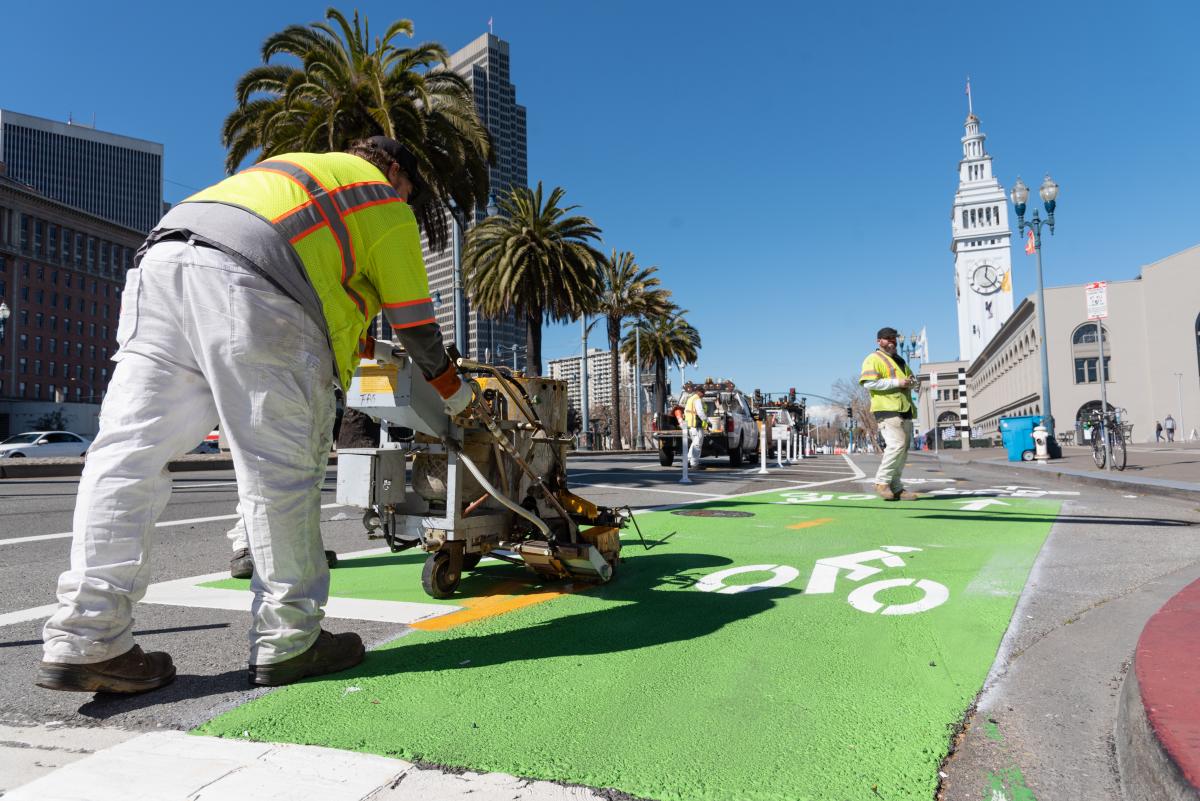 Evaluation plans
The project team is actively monitoring the new layout and gathering feedback from waterfront stakeholders. After a 'settling-in' period of a few weeks, we will begin collecting data to evaluate the changes.
The evaluation's focus will be consistent with the project goals of moving faster wheeled users off the promenade, improving pedestrian safety at high-collision intersections, expanding loading, while maintaining adequate traffic flow. Among others, evaluation questions will include:
Does the bikeway attract faster users off the promenade and improve pedestrian comfort?
What are the effects on vehicle travel times (incl. at Broadway)?
Are people using the Ferry Building loading zones properly?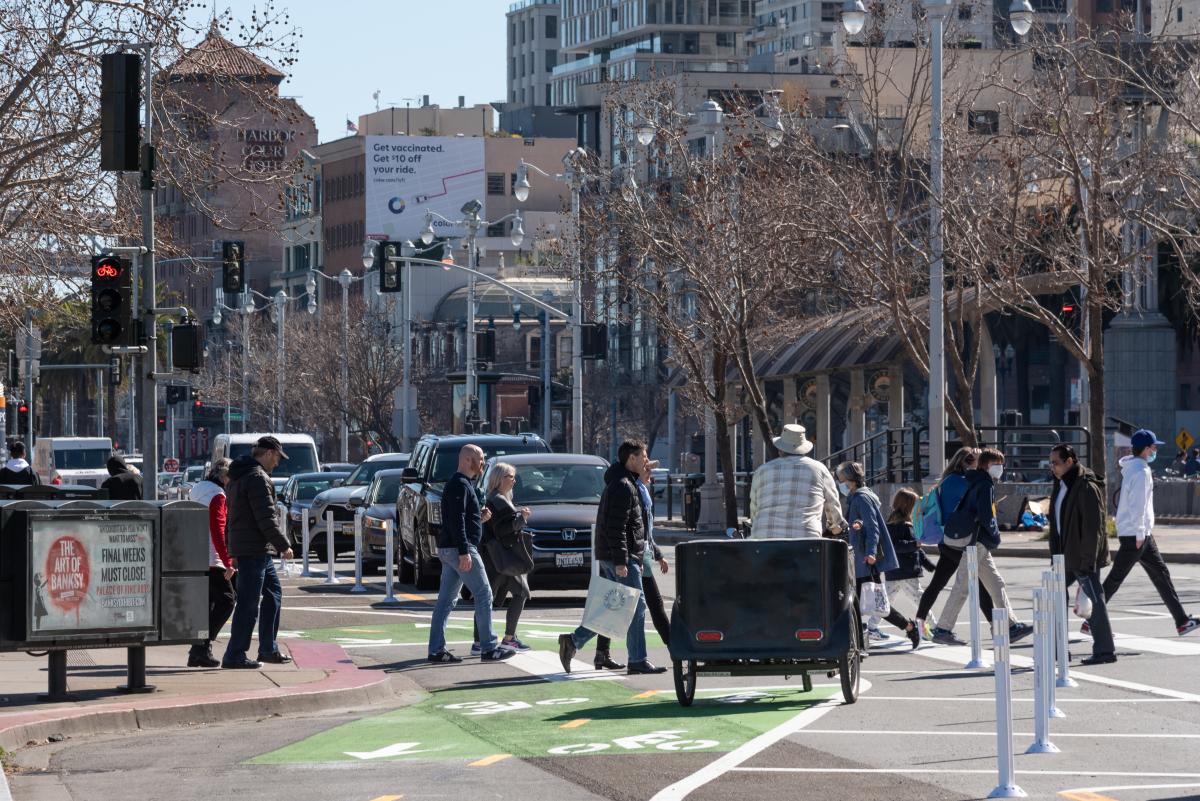 Feedback & next steps
We are working closely with the Ferry Building staff, including the farmers' market team, to assist with their operations, and will meet with other stakeholder groups soon. We are also forming an advisory group of representatives from neighborhood, business, and institutional groups to review the project and guide the next steps for mobility along the waterfront. We welcome all feedback on the project. You can reach the project team at Embarcadero@sfmta.com.
After an initial round of post-implementation outreach, the project team will begin the design phase for intersection and traffic/loading island upgrades informed by the recent quick-build changes. We look forward to seeing folks out on the Embarcadero enjoying the new improvements and continuing to make the waterfront safe for all users.