29 Sunset Route Change
Project Overview
Muni Forward is working to make it easier and quicker to get around San Francisco. As part of this effort, we're streamlining the 29 Sunset route to provide a quicker and more direct trip for riders.
Upcoming meetings
No upcoming meetings have been posted
Latest updates
No updates have been posted for this project
Project Details
29 Sunset Route Change Map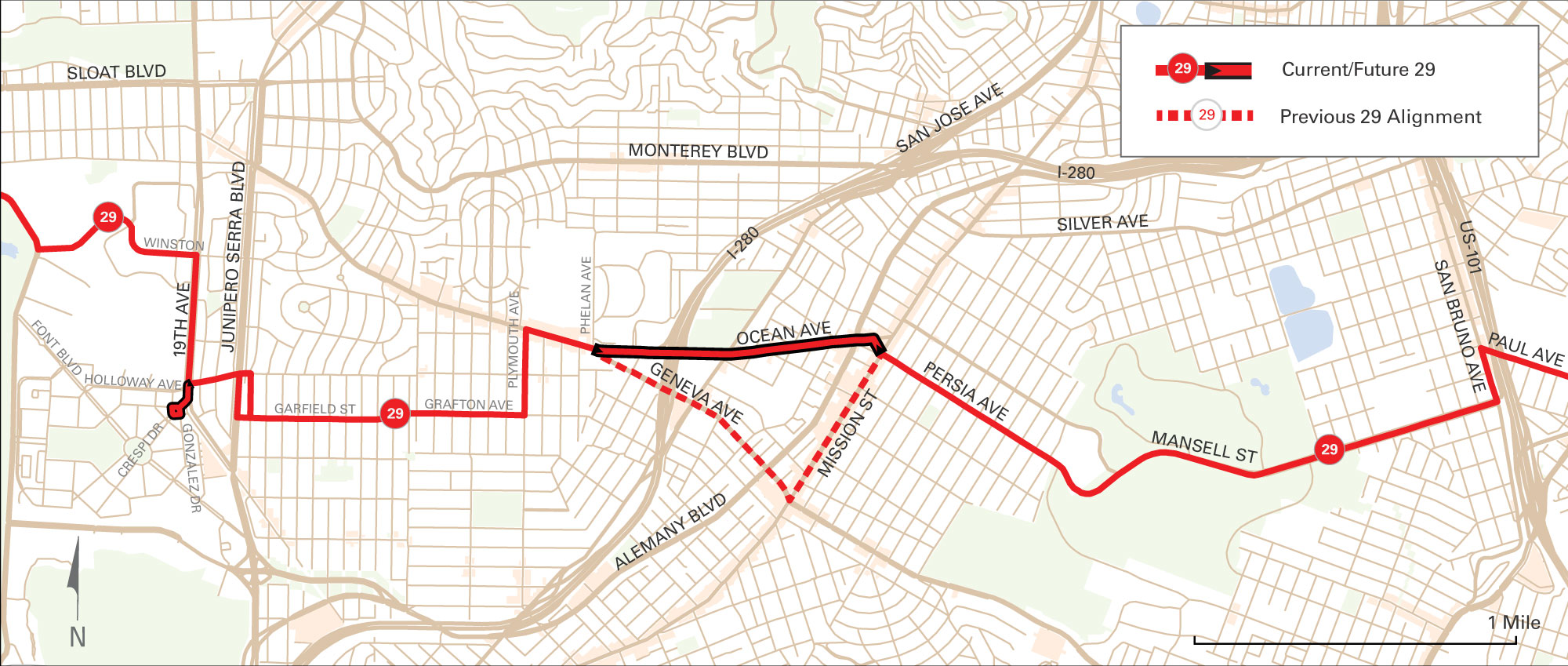 Starting September 26, riders will benefit from:
Quicker travel times:
The 29 Sunset will be rerouted off Mission St and Geneva Ave and onto Ocean Ave, saving up to three minutes per trip.
Direct access to Balboa Park Station:
The 29 Sunset will pick up and drop off at Balboa Park Station.
Reminders:
The 29 Sunset will no longer serve stops on Mission Street and Geneva Ave.
The 29 Sunset will share the existing 49 Van Ness/Mission stops on Ocean Ave.
A new stop will be created on Ocean to connect customers to Balboa Park Station.
Coming soon:
Route improvements planned for the 52 Excelsior and 54 Felton will complement the 29 route change, and are designed to work together to provide similar coverage for the Excelsior District while improving the connections within and to the neighborhood.
Contacts
Muni Forward Program Manager