9R San Bruno Rapid Service Expansion
Project Overview
Muni Forward is working to make it easier and quicker to get around San Francisco. As part of this effort, we're expanding the 9R San Bruno Rapid service into Visitacion Valley!
Upcoming meetings
No upcoming meetings have been posted
Latest updates
No updates have been posted for this project
Project Details
9R San Bruno Rapid Service Map: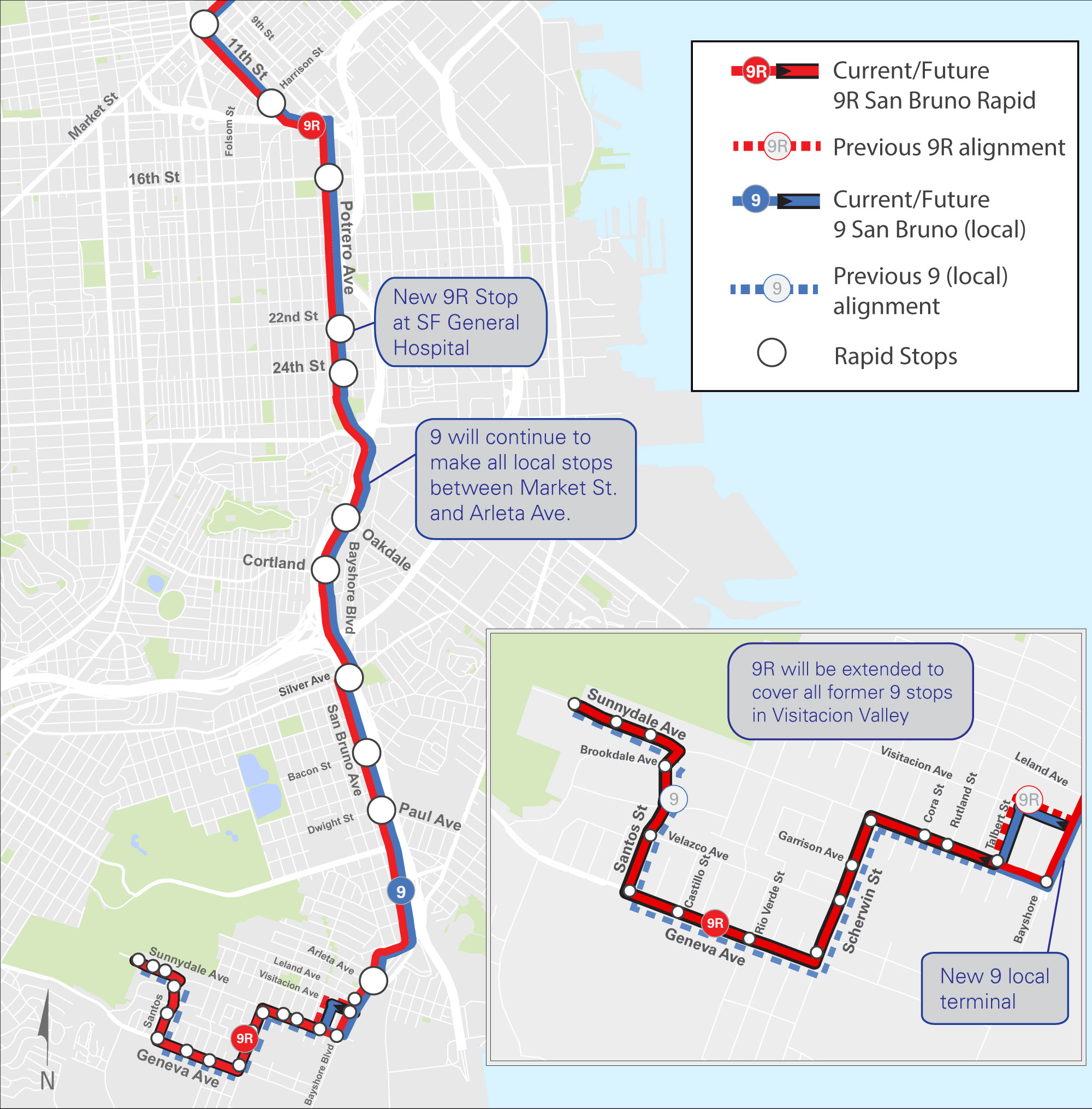 Starting September 26, riders will benefit from:
Quicker trips to the Mission and Downtown:
The 9R will be extended to cover all existing 9 local stops in Visitacion Valley.
More frequent service, less crowding:
The 9R will run every 8 minutes instead of every 12 minutes
Reminders:
The 9 local and 9R will swap southern terminals
The 9R will make all local stops from Sunnydale to Arleta, then continue with Rapid stops to downtown
The 9 local will continue to make all stops in Visitacion Valley on evenings and weekends, when the 9R is not in service.
Stop changes:
The 9R stop at 20th will be relocated to 22nd to serve SF General Hospital .
The stops at 17th, 21st and 22nd will be consolidated
The evening/weekend northern terminal will be extended to Ferry Plaza
Contacts
Muni Forward Program Manager