Castro Street Fair: October 7, 2018
Sunday, October 7, 2018 -

4:00am

to

10:00pm
Service Affected
Accessibility
Driving
Transit
Weekend Traffic and Transit Advisory
The annual Castro Street Fair will take place in the Castro from 11 a.m. to 7 p.m. Streets willl be closed as early at 4 a.m. and several Muni will reroute service around the street fair. Read below for more information.
Street Closures
These streets will be closed from 4 a.m. to 10 p.m.
Castro between17th and19th streets
17th St between Noe and Castro
18th St between Diamond and Noe
Hartford between 17th and 19th streets
Collingwood betwen Market and 19th St
Muni Reroutes
Muni will temporarily reroute around the Castro, until 10 p.m.
Temporary Service Changes
Route
Summary of Change
F Market & Wharves
Switchback will be begin at Noe.
Use the stop at Market & Noe.
24 Divisadero
Reroute will be along Sanchez between 19th St and Duboce.
33 Ashbury/18th St
Reroute will be along 19th St between Sanchez and Eureka.
35 Eureka
Temporary Layover at Market & Douglass.
No service on Castro. Board on Eureka.
Event Map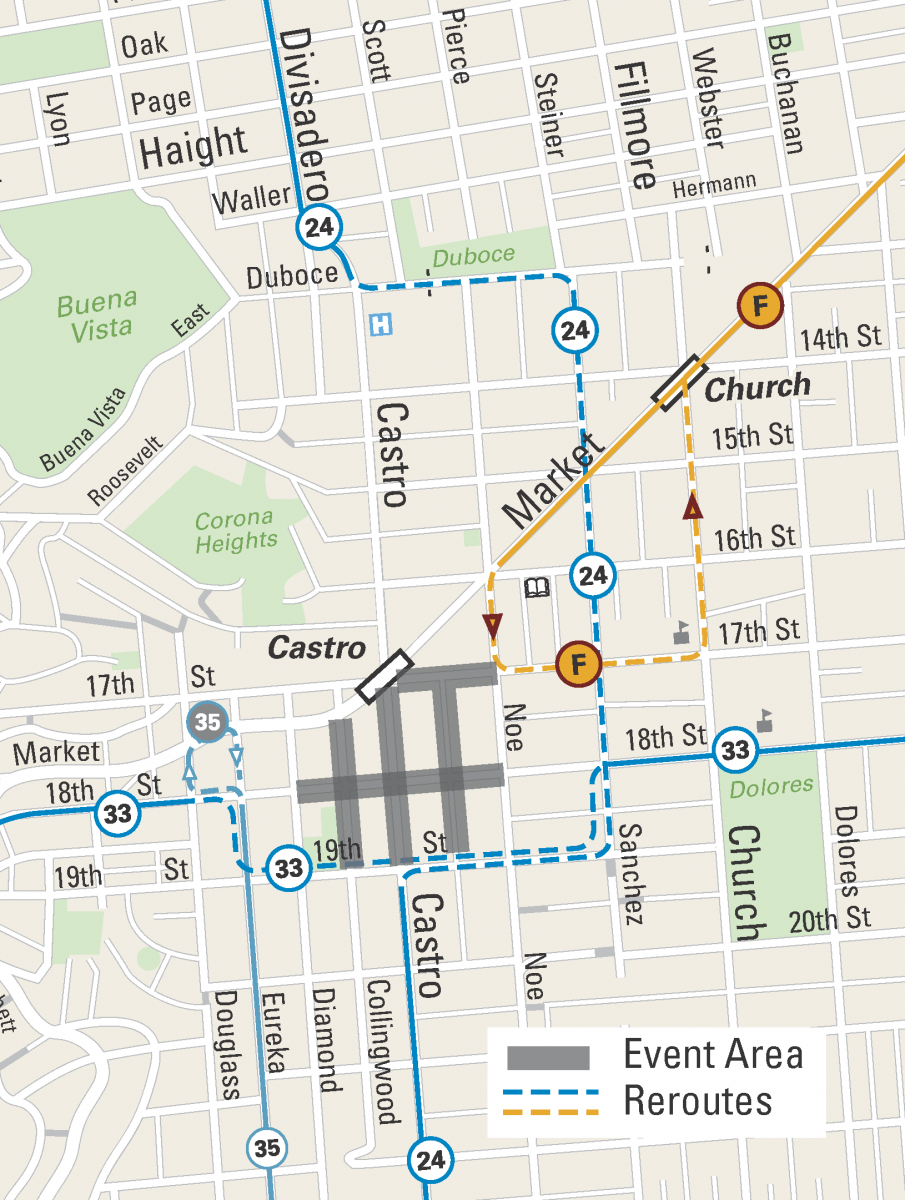 Click on the map for a larger version.