Chinatown Autumn Moon Festival: September 15-16, 2018
Saturday, September 15, 2018 - 12:01am

to

Sunday, September 16, 2018 - 8:00pm
Service Affected
Bicycle
Motorcycle
Parking
Driving
Transit
Weekend Traffic and Transit Advisory
The Chinatown Merchants Association is hosting the annual Autumn Moon Festival on Grant Avenue and nearby Chinatown streets. Streets will be closed and Muni will reroute around the festival. Read below for more detailed information.
Street Closures
These streets will be closed from 12:01 a.m. on Saturday to 8 p.m. on Sunday.
Grant, between California and Broadway
Commercial, between Grant and Kearny
Washington, between Stockton and Grant
Pacific, between Stockton and Kearny
Muni Reroutes
The 10 Townsend and 12 Folsom/Pacific will reroute in the westbound direction onto Broadway, between Kearny and Stockton.
This stop will be missed:
Use these stops:
Trips going toward Downtown and Potrero Hill or the Mission will not be affected.
Note
The 1 California may experience delays as it crosses Grant.
Event Map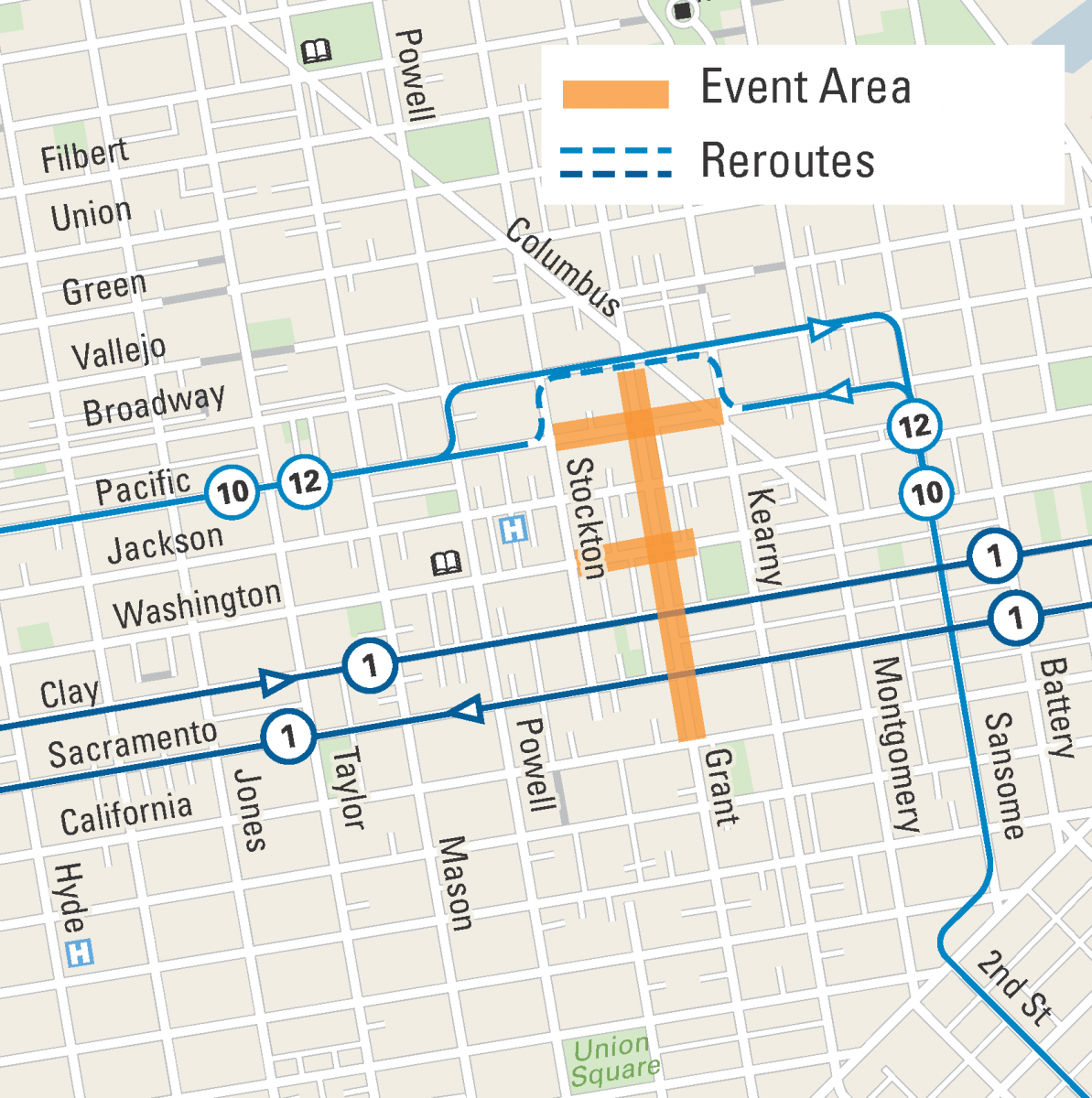 Click on the map for a larger version.