Pulse Nightclub Memorial: June 12, 2022
Service Affected
Accessibility
Transit
Weekend Traffic and Transit Advisory
In memorial of the Pulse Nightclub mass shooting in 2016, there will be an event in Jane Warner Plaza on Sunday, June 12, 2022, from 1 pm to 3 pm. The plaza will be closed for Muni from 11 am – 4:30 pm.
Street Closures
17th Street, between Castro and Noe streets
Muni Reroute
The F Market & Wharves Line will have a minor reroute in the area of Jane Warner Plaza from approximately 11 a.m. to 4:30 p.m.
Direction
Missed Stops
Alternative Stops
Inbound
to Fisherman's Wharf

Noe & 17th
Church/Market (southeast corner)

Outbound
to The Castro

Market & Noe (last Accessible stop
Noe & 17th
Event Map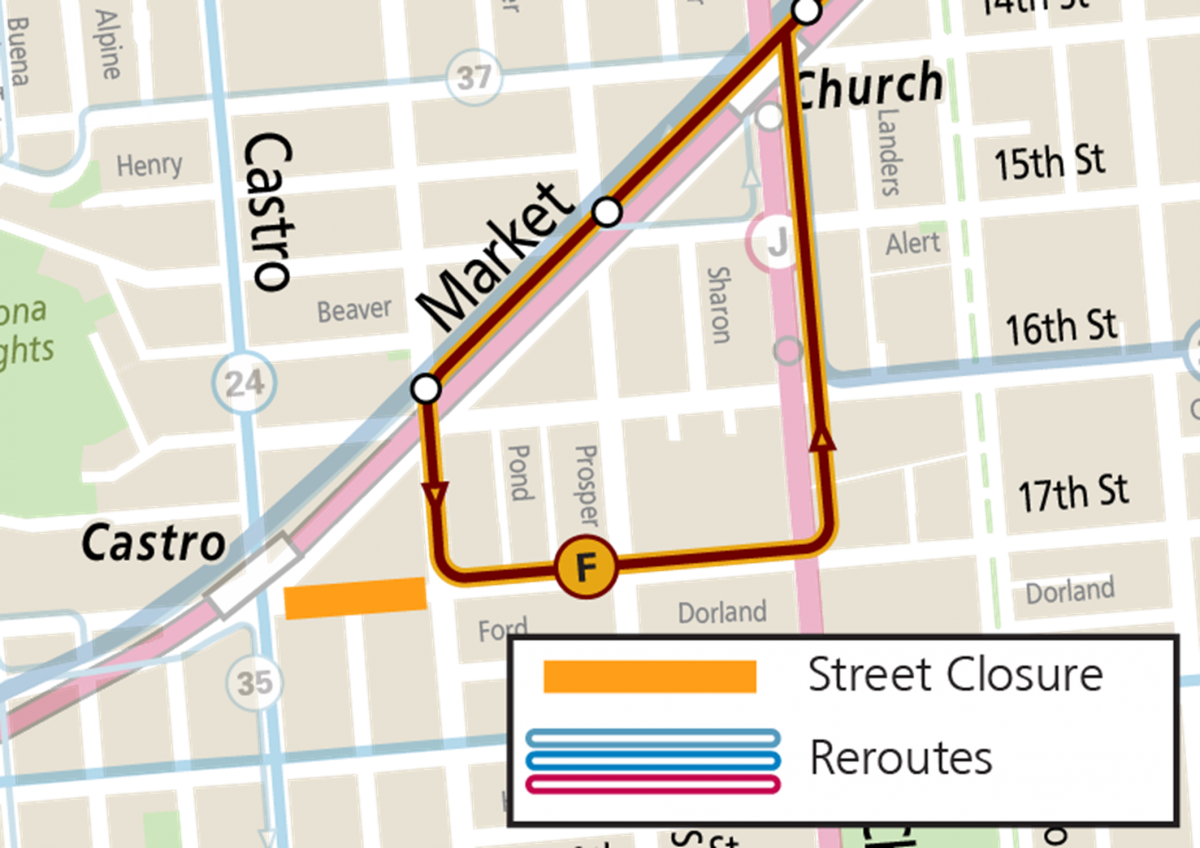 Contact
Call 311 within San Francisco; TTY 415.701.2323