11th Annual Trolley Dances Leap into Action this Weekend
Thursday, October 16, 2014
It's time for the return of the San Francisco Trolley Dances this weekend! For the uninitiated, the Trolley Dances are a series of free dance performances with live music that are held in and around Muni's streetcars—while they're in service. This Saturday and Sunday, the guided performances will be open to the public starting at 11 a.m.
The only cost is your Muni fare. This year, approximately 50 performers from six dance companies will wow passengers along the J Church Line from 30th and Church streets to Balboa Park Station.
On Friday, private tours of the performances are reserved for students of all ages (grade school to college) to share this innovative cultural experience with the next generation.
Make your plans to go and get tips on how to get the most of the Trolley Dance fest at www.epiphanydance.org. Learn more from this great Trolley Dance "Crosscurrents" piece on KALW.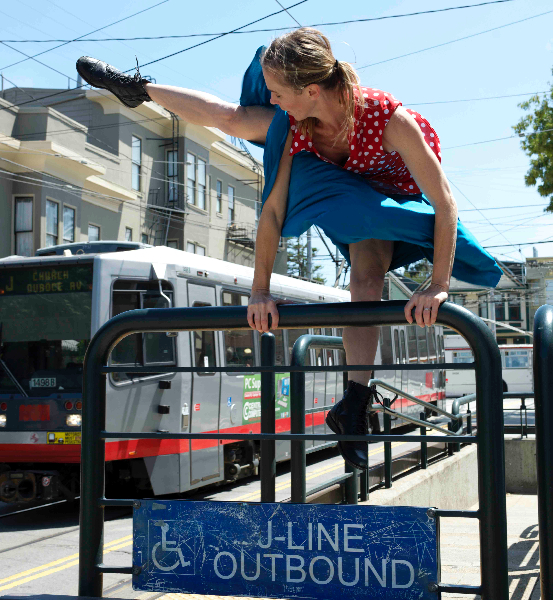 Dancer Jennifer Perfilio performs next to a J Church train for the Trolley Dances. Photo by Andy Mogg provided courtesy of Epiphany Productions.