5 Challenges Facing Public Transit (and How 2,000 People in SF Are Working This Week to Solve Them)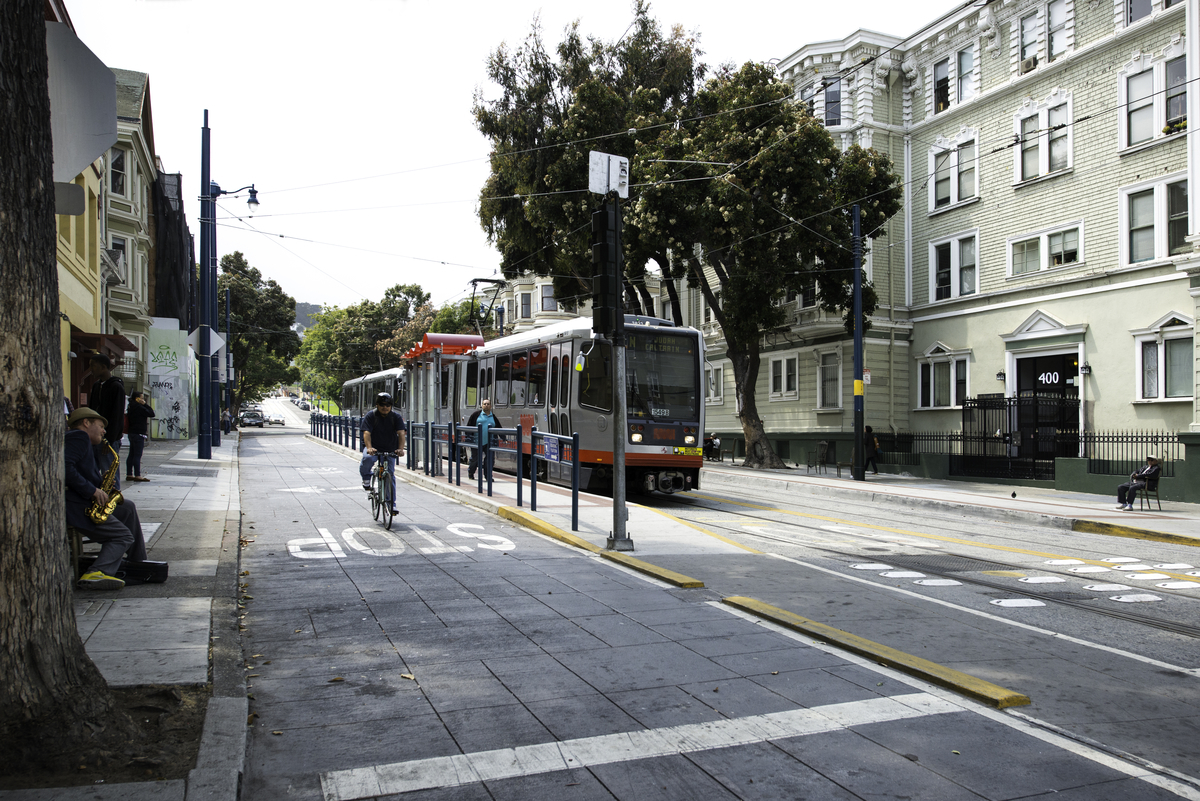 Improving Muni means focusing on the future and addressing key challenges facing public transit.
This week more than 2,000 public transportation professionals from around the country are gathering in San Francisco for four days of collaboration, education and innovation. What's bringing them together? It's the American Public Transportation Association's Annual Meeting, one of the key conferences for transit service providers representing states, cities and regions big and small.
Leaders like U.S. Department of Transportation Secretary Anthony Foxx and our own Director of Transportation Ed Reiskin will join representatives from the public and private sectors for conversations about moving public transit forward in America.
The conference is open to registered attendees only, but we wanted to give you a glimpse at some of the hot topics for the thousands participating this week at the Hilton Union Square.
These five main themes reflect major challenges and goals facing public transportation today:
1.Safety and security
Preparing for emergencies. Reducing crime. Designing streets in support of safe, efficient transit. Supporting bicycling and walking to transit. These and other topics are critical issues for public transit professionals focused on putting safety first.
2.Resource advocacy
Every $1 invested in public transportation generates $4 in economic returns. And yet funding for public transit is constrained, with an estimated $24 billion funding shortfall nationwide. At the APTA Annual Meeting, transit professionals will discuss a range of solutions for funding much-needed projects, from local ballot measures to public-private partnerships, from regional coordination to lessons from abroad.  
3.Demographic shifts
Travel habits are changing and more people are choosing public transit to get around, with big shifts especially among Millennials and Baby Boomers. Creating public transit that works for the future means understanding how expectations, preferences and abilities are changing.
4.Technological innovation
Technological innovation is allowing for new travel options—and changing people's expectations for getting around. Public transportation providers are working together to face the challenges and harness the opportunities of these new technologies, including everything from mobile ticketing to bike sharing to real-time data collection and analysis.
5.Workforce development
With a wave of retirements in the near future and an ongoing shift toward technology and customer service, it's imperative to attract and retain young professionals to public transportation. Conference attendees will share best practices for ensuring the success of this growing workforce by nurturing the leaders of tomorrow.