Adaptive Bike Pilot for People with Disabilities
Riders with disabilities will now be able to ride adaptive bikes this summer thanks to BORP Adaptive Sports, Lyft, San Francisco Recreation and Parks Department and the SFMTA.
Beginning Sunday, July 28, the adaptive bikes will be available throughout the summer at Golden Gate Park at the intersection of JFK and Kezar Drive on Sundays from 11 a.m. to 4 p.m., and on Thursdays on the Embarcadero Waterfront soon after.
"San Francisco believes in a transportation system that works for everyone and providing service for people with disabilities is a top priority," said Tom Maguire, Interim Director of Transportation. "Car-free Sundays in Golden Gate Park are one of the city's most celebrated events and this program is a great opportunity to share that experience with everyone."
Trained staff from BORP, the region's leading provider of accessible recreation and adaptive sports for people with mobility-related disabilities, will be on-hand to fit, train and assist riders on how to use the adaptive bikes. Adaptive equipment includes supportive pedals, seats and straps, and hand pedals for quad-level SCI riders.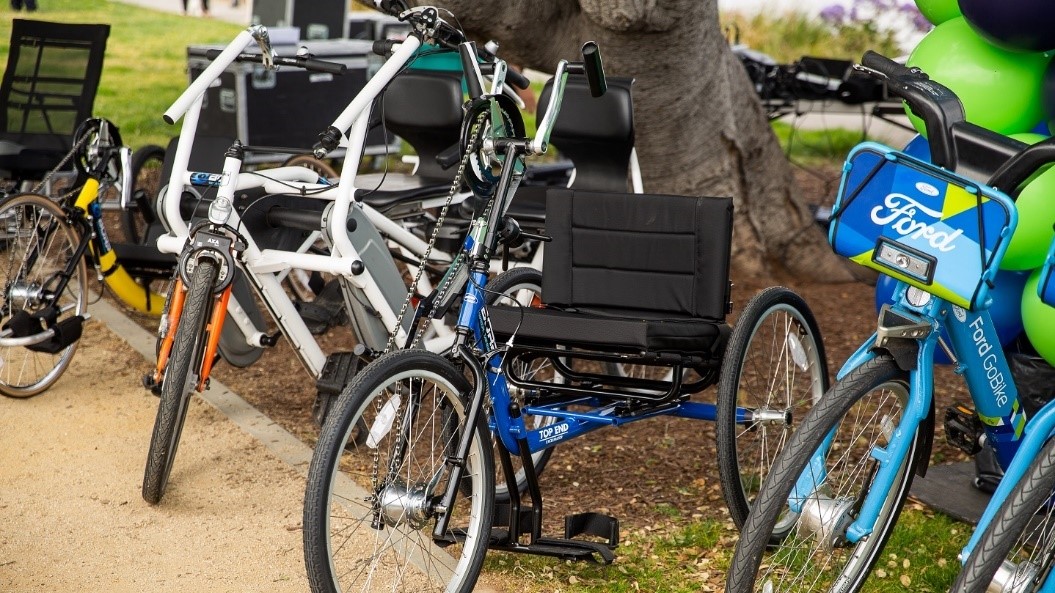 The adaptive bikes also feature:
Upright handcycle

Recumbent handcycle

Recumbent leg trike

Recumbent trike tandem

Side-by-side tandem bicycle
Bikes are available on a first-come-first-serve basis. Riders can make reservations in advance by contacting cycling@borp.org to request a bike.
Bay Area Outreach & Recreation Program (BORP)
BORP Adaptive Sports provides challenging sports and recreation for people with disabilities of all ages and from all over the San Francisco Bay Area. BORP's Adaptive Cycling Center in Berkeley has over 50 different types of adaptive cycles and has been breaking down barriers to Cycling for people with disabilities for 15 years.
Drop us a comment, we'd love to hear your thoughts and suggestions.