Twice a month we share some of our favorite destinations in the city and the Muni routes and lines that will take you there.
Today, we highlight a view from one of the most beautiful parts of San Francisco.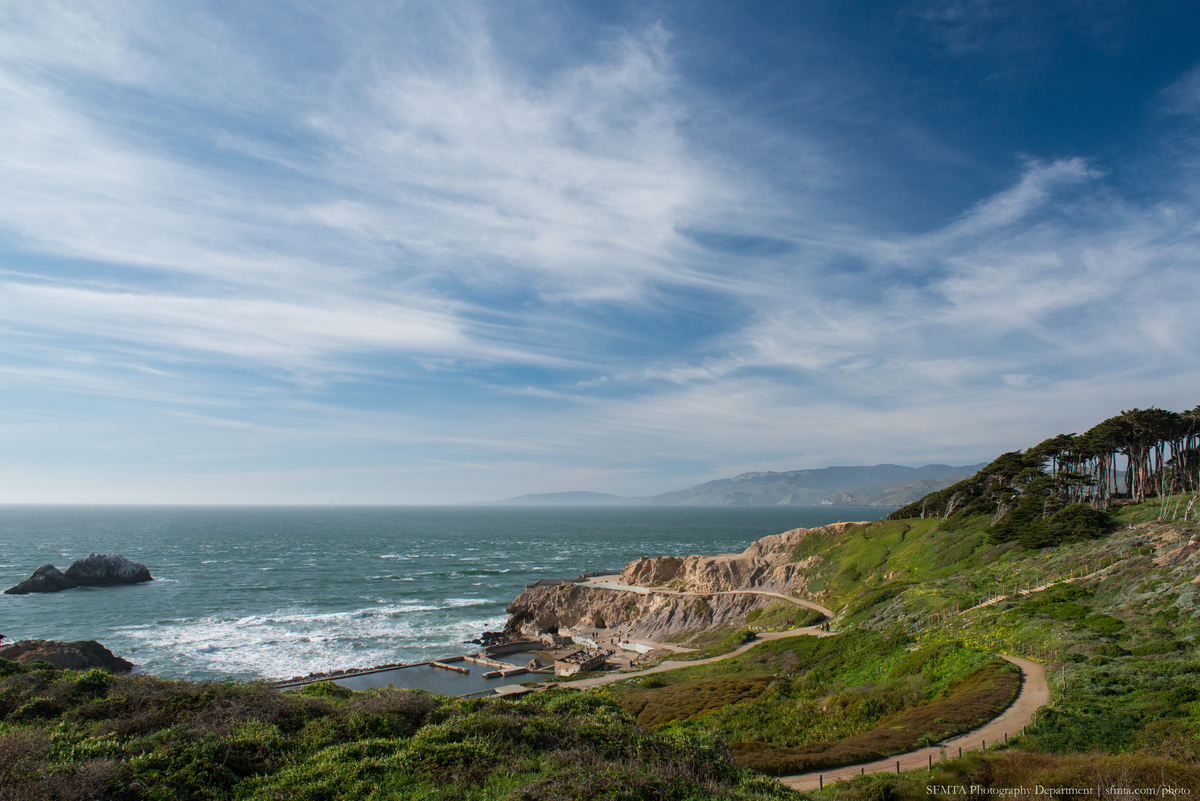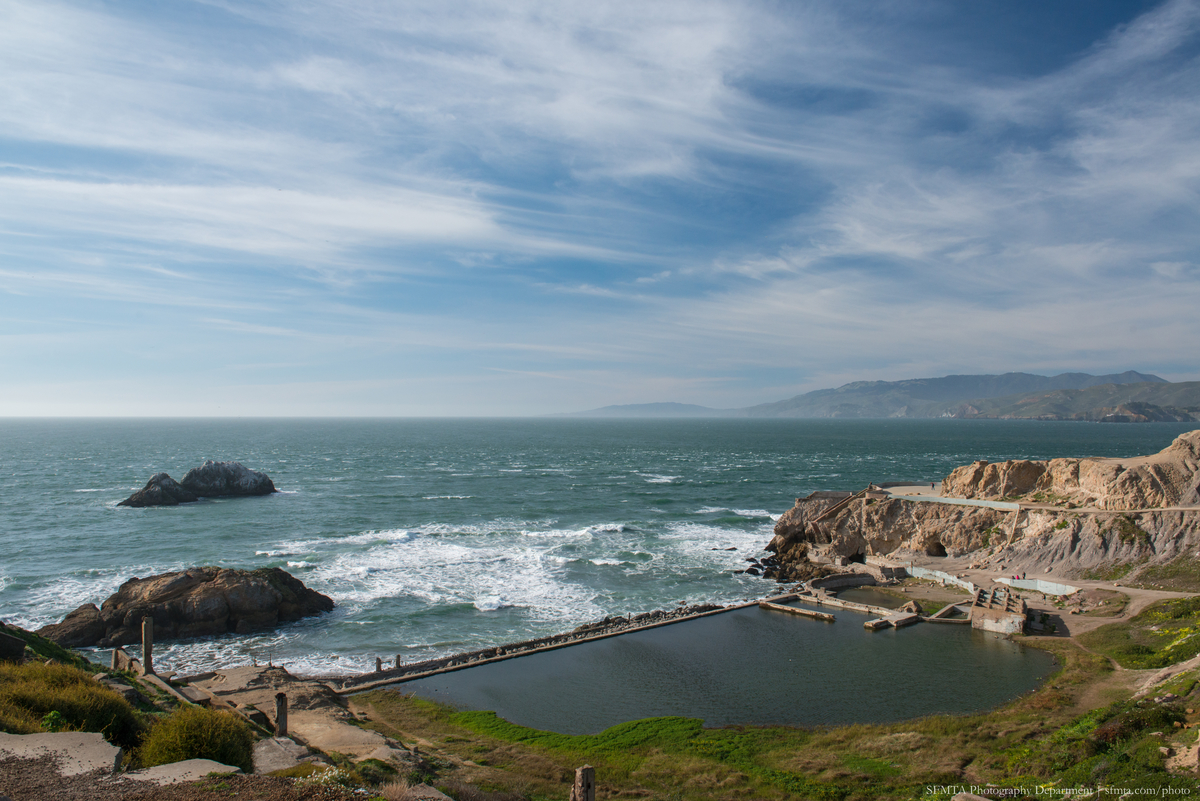 Two views of the Sutro Bath House ruins. Photos taken February 15, 2015.
Self-made millionaire Adolph Sutro's Bath House, developed in 1894, was a grand idea that was perhaps a bit before its time. Sutro's Baths opened to a massive glass enclosure containing seven swimming pools that could accommodate up to 10,000 people. The Baths provided visitors with both cultural and recreational opportunities.
Sadly, the facility wasn't profitable for a number of reasons, and was eventually demolished in 1964. Still, the site of Sutro's famous Bath House provides one of the most breathtaking views in San Francisco.
Did You Know?
The idea behind Sutro's famous Bath House was to provide a healthy and inexpensive swimming facility for thousands of San Franciscans.
During high tide, it took only one hour for the Pacific Ocean to provided the 1.7 million gallons of water necessary to fill the seven Bath House pools.
In its heyday, the Bath House offered 20,000 bathing suits and 40,000 towels for rent.
Sutro designed the Baths to provide entertainment and educational opportunities as well, including natural history and art exhibits.
After Sutro's family sold the Bath House, it was converted into an ice skating rink. Unfortunately, the ice skating rink couldn't provide the revenue necessary to maintain the facility, which was eventually demolished in 1964.
How to Get There
Muni Bus Routes
The Sutro Bath House ruins are a short walk from the following Muni bus routes:
From LaPlaya & Cabrillo: 5 Fulton,  18 46th Avenue , 31 Balboa, 31AX Balboa A Express
From 48th Avenue & Pt. Lobos: 38 Geary, 38R Geary Rapid, 38AX Geary A Express