Bike Share Update: Bringing Back Reliable Service!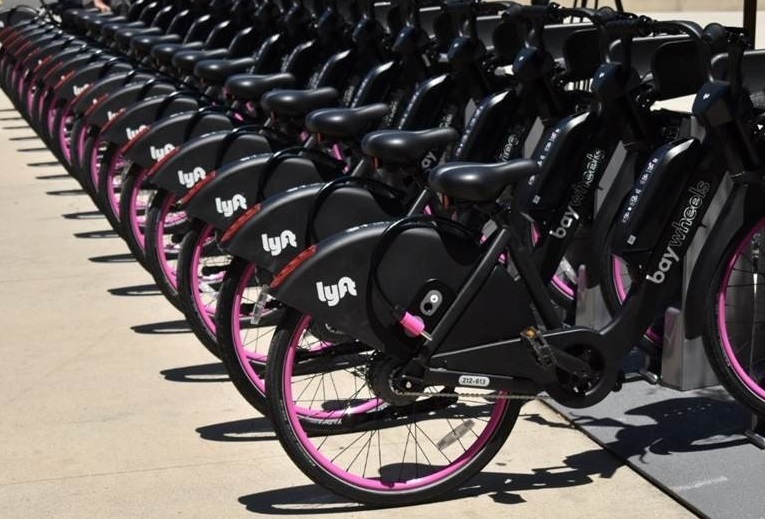 Beginning tomorrow, San Franciscans will again have more choices for electric-assist bikes. Through an interim permit issued by the SFMTA, Lyft can immediately work to restore Bay Wheels service levels through the deployment of new e-bikes.
The new e-bikes are "hybrid," meaning that they include both docked and dockless capability. This gives you the flexibility to lock the new e-bikes at bike racks when stations are full or too far away.
In our commitment to permit the best possible bike share system, the SFMTA anticipates exceeding the record-breaking numbers of trips per day that we experienced earlier this year. The interim permit is first of several steps to bring bike share citywide.
Stationless Permits
The decision to issue an interim permit follows a court proceeding regarding stationless e-bikes in San Francisco. In particular, last week, the San Francisco Superior Court temporarily stopped the SFMTA from issuing stationless bike share permits to operators other than Lyft, without providing Lyft the first opportunity to submit a proposal—a process known as "Right of First Offer" in the contract between the city and Lyft.
This process may take months, but the system needs to work for the public as soon as possible. This afternoon, the SFMTA issued or extended two permits intended to immediately improve bike share service:
Lyft

–We granted an interim permit to Lyft for up to 1,900 hybrid e-bikes  in addition to the existing pedal-only "Classic" bikes. These new bikes will allow Lyft to address the severe bicycle availability issues that Bay Wheels has faced since Lyft removed e-bikes from service in April. Essentially, the interim permit allows the existing system to return to functionality even as we negotiate with Lyft for a potential future expansion.

JUMP

– The existing permit for up to 500 stationless bikes was also extended.
We are fully prepared to follow the court order and engage in good faith negotiations with Lyft under relevant contract provisions, with the goal of achieving agreement for how to expand station and stationless e-bikes in San Francisco. Our goal is simple: to remain true to our commitment to the city's transit-first policy by providing convenient and enjoyable travel options. This includes establishing clear requirements and metrics to ensure that San Francisco's bike share system is safe, reliable, and equitable, and that any bike share operators are fully accountable for their performance.