Board Meeting for Tuesday, March 1: Market St. Collision, Trolley Bus & Commuter Shuttle Updates
Today's emotional Board meeting included updates on several items including a collision that took the life of Ms. Thu Phan, clarification on the progress of Muni's new 60 foot trolley buses, and approval of the Commuter Shuttle program.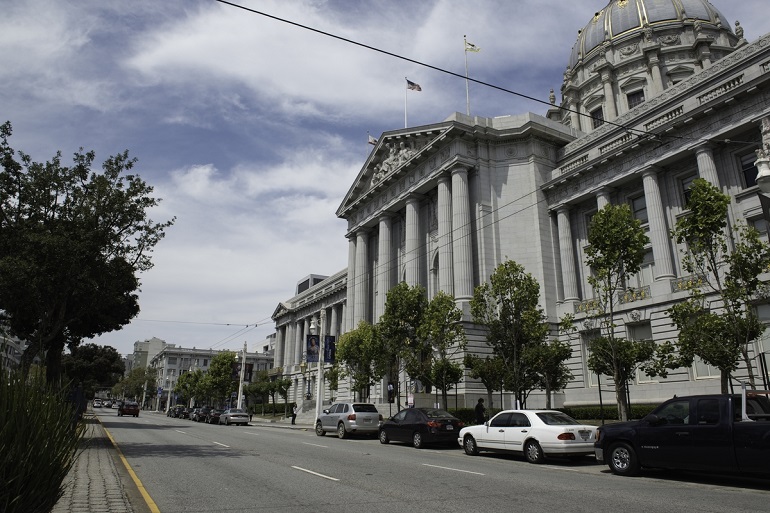 While the SFPD investigation into the February 5 collision that killed Ms. Phan continues, Director of Transportation Ed Reiskin reported that the SFMTA is working with the Mayor's Office on Disability and the Department of the Environment to roll out a driving safety video requirement for all city personnel who need to drive city cars and trucks, as he has at the SFMTA. The agency is also looking at what improvements can be made to signs at the Market Street intersections so that restrictions are clearer. Today's meeting was adjourned in honor of Ms. Phan.
Reiskin also addressed reports of Muni's new electric trolley buses (the ones powered by the overhead wires). On certain routes, Muni uses the 60-foot articulated (or bendy) versions of trolley buses for greater capacity. These buses operate as specified and designed and can safely climb all hills with less than a 10 percent grade. As Muni has planned, smaller 40-foot electric trolley buses are being deployed on some of our much steeper hills (with narrower streets). Some of the 60-foot buses have been in service for as much as nine months and have had no hill-related problems. Muni's new trolley buses have seen a 61 percent increase in mechanical reliability since these buses have rolled into service.
The Commuter Shuttle Pilot Program was also discussed at today's meeting. (See .pdf of the staff presentation.) The Board voted to approve the item and allow the program to continue.
During the meeting, the Board Secretary relayed that 30 Stockton proposals on Chestnut, Van Ness and North Point would not be heard because they were inadvertently left off of the printed agenda.