Cable Car Service - Back On Track!
Monday, September 23, 2019

The Heart of Cable Car Propulsion
Today, we are happy to announce the return of all Cable Car service. Over the past ten days, we performed an assortment of upgrades to our Cable Car system. The largest and most complex, being the replacement of the Hyde Line gearbox.
The gearbox is basically a transmission that transfers power via a 600 volt DC motor, in turn, driving the pulleys carrying the cable. Those cables then loop through the city so the cable cars can be powered through the streets of San Francisco.
The gearboxes have been in place since 1984 and their life expectancy was at an end. For the past two years we have been changing out the gearboxes and the Hyde Line gearbox was the last to be installed. The gearbox that was removed will be rebuilt and kept as a spare.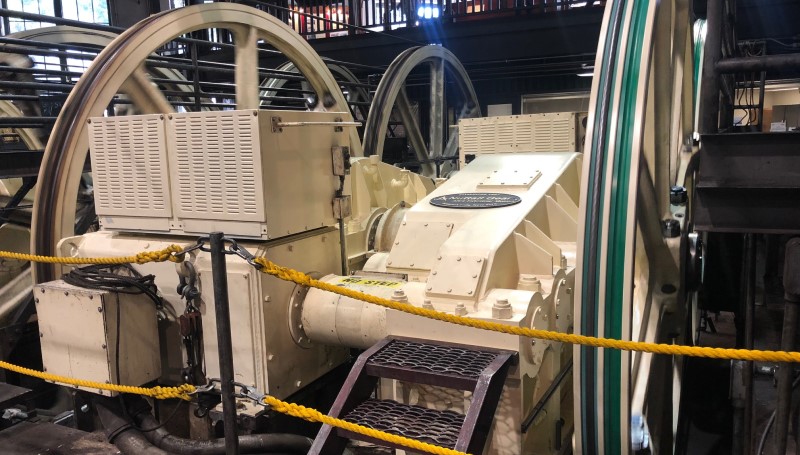 Because of consistent maintenance, the propulsion department was able to keep the gearboxes working past their life expectancy of 25 to 30 years.
During the outage, we were able to perform work throughout the entire system that we would not normally be able to perform under normal conditions. This included rebuilding switches, replacing pulleys, track repair, cleaning and welding various components. We have also reached out across and coordinated with other city departments to ask them to assist us in working on and around the Cable Car system. We were also able to allow private contractor work that would normally involve stricter timelines and procedures.
We realize the Cable Car Lines are a vital part to the identity of San Francisco and we appreciate your patience while we completed these necessary upgrades. Investing in the maintenance of our Cable Car system ensures that this moving landmark will always be a part of San Francisco.