Celebrating LGBTQIA+ Diversity at the SFMTA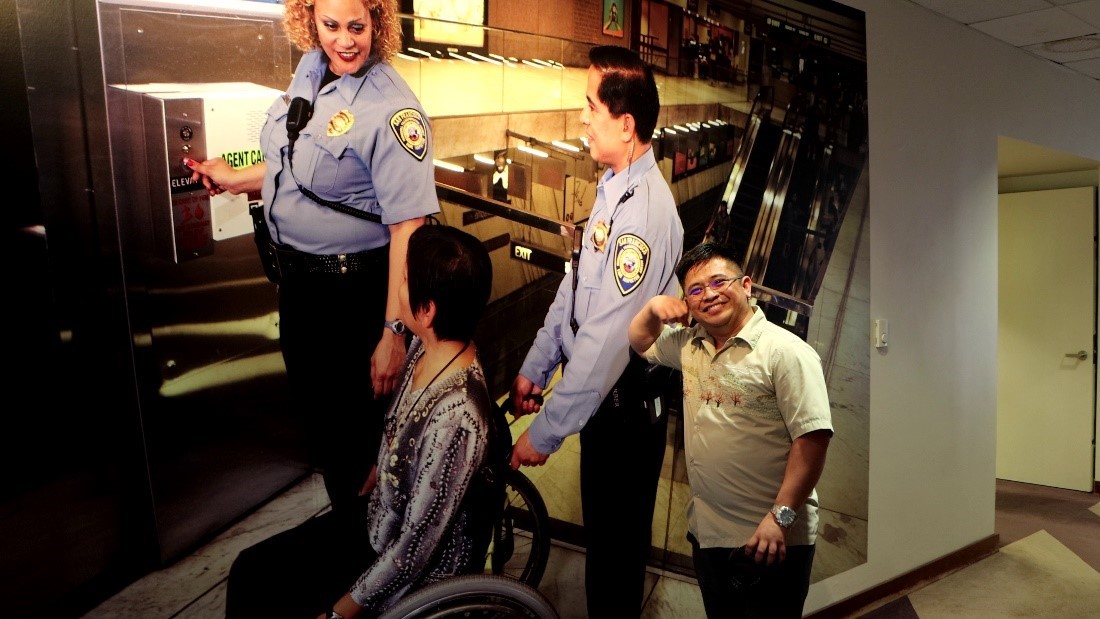 Yves standing in front of a photo of his father at the SFMTA headquarters.
This Pride Month, we are spotlighting some incredible people who work tirelessly behind the scenes at the SFMTA and are part of the agency's LGBTQIA+ community. Their dedication, passion and unique perspectives contribute to the success of our transportation system, making it a true reflection of the diverse customers we serve. 
Yves Michael C. Valdez is an HR Analyst for Employee and Labor Relations and is passionate about helping others. Outside of work, Yves is an avid gardener who has cultivated a collection of dwarf Japanese maples, succulents and orchids. 
Several key motivations led Yves to the SFMTA. He relied on public transit when he moved to San Francisco from the Philippines, and that left a lasting impression on him. The daily interactions and unique experiences of passengers, sometimes filled with drama, comedy and suspense, captured his attention and created a sense of connection with the city's diverse population. His father's career as a fare inspector at the SFMTA instilled a sense of pride and purpose, inspiring him to follow in his footsteps and contribute to the agency that had provided so much for his family. 
Yves emphasizes the significant impact the SFMTA has had on his life and how it allowed him to leave the private sector for a career in public service. Despite not getting a job with the agency the first time he applied, Yves was eventually hired and embarked on an incredible roller coaster ride of growth and learning as he navigates the nuances of interacting with such a diverse workforce every day. 
Yves has collaborated with colleagues to revamp the tuition reimbursement process for service-critical union members, streamlining the system and ensuring fair access to educational opportunities. His work on preparing and presenting reports to the Civil Service Commission also showcases his expertise during the pressure of such important meetings. 
Yves also has gone above and beyond by taking the initiative to process Public Service Loan Forgiveness for SFMTA employees. He recognizes the stress associated with student loans and sees the importance of supporting his colleagues through this process. 
Beyond his "regular" job duties, smaller, heartfelt moments truly resonate with Yves. Whether assisting a retiree with their Transit pass sticker, helping an employee secure a Family Friendly Workplace Ordinance approval, or simply surprising someone with an afternoon ice cream treat, the gratitude and notes of appreciation he receives from individuals make Yves smile. He believes the richness of public service lies not in financial gain, but in the personal fulfillment derived from positively impacting others' lives. 
Yves' journey at the SFMTA exemplifies the power of diversity and inclusion. It reminds us that by embracing diversity and inclusion, the agency can connect people physically and in spirit, creating a stronger and more vibrant community for everyone.  
Watch an interview video with Yves to learn more about his experiences, motivations, and proud moments. We'll also be spotlighting other LGTBTQIA+ staff in an upcoming blog.