Celebrating San Francisco's 24th Bike to Work Day
Joining scores of commuters and community leaders, the SFMTA today celebrated San Francisco's 24th annual Bike to Work Day, the city's biggest biking day of the year.
Bike to Work Day is both an event to celebrate biking and an opportunity to take stock of the recent efforts made to create safer, more livable streets.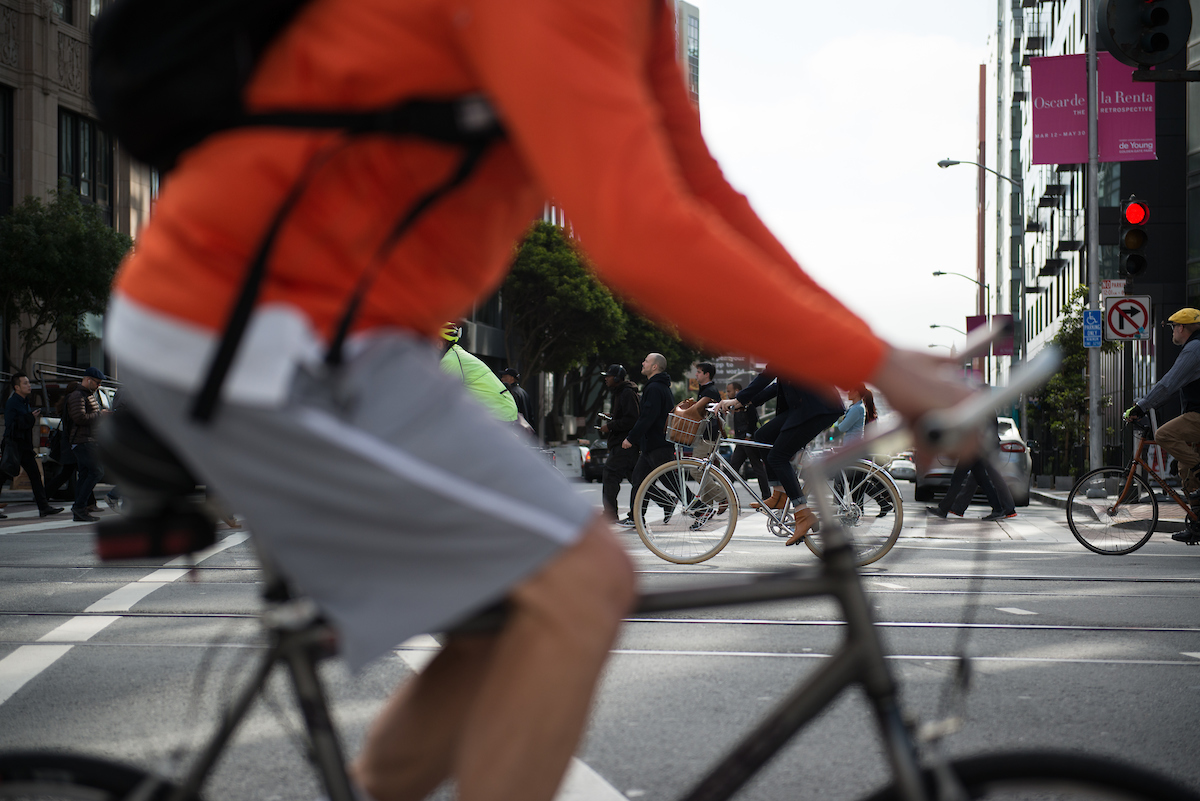 Ever since the first bike lane was painted on Lake Street in 1971, San Francisco has come a long way as a bike-friendly city. Biking is now booming across town. Using data from the US Census Bureau's American Community Survey, we estimate that San Francisco adds more than four new bicycle commuters on an average day!
Perhaps you've noticed the growing streams of daily commuters biking down Market Street and other popular routes across the city. In 2017, our network of automated bike counters logged more than 1.3 million bike trips and our manual counts of biking (which are done in September) recorded a 196 increase in biking since 2006.
A big reason for the rise in bicycling is San Francisco's continued investment into a network of safer, better bikeways that make two-wheeled trips even more of a breeze. In the past six months alone, the SFMTA has installed 2.25 miles of protected bikeways on city streets including:
8th Street (Harrison to Townsend streets)

Turk Street (Taylor to Larkin streets)

Upper Market (westbound from Octavia to Duboce, eastbound from Octavia to Guerrero)

17th Street (Church to Sanchez streets)

Folsom (11th to Falmouth streets)
Creating a connected network of safe, low-stress streets for bicycling is crucial to keeping our city moving sustainably and to reaching the city's Vision Zero goal to eliminate all traffic fatalities.
As of this Bike to Work Day, San Francisco's bike network has grown to encompass 448 miles of bikeways, including:
19 miles of protected bikeways

140 miles of bike lanes

77 miles of bike paths

212 miles of bike routes
Better bikeways help everyone, no matter how you travel. Think of it this way: Each person on a bike is one less person in a traffic jam, competing for a parking spot or squeezing onto a crowded bus.