Celebrating the Year of the Ram in Style
Happy Lunar New Year! It's been called the Year of the Ram, Sheep and Goat—different translations meaning the same thing: time to kick off the largest celebration of Asian culture outside of Asia, the Chinese New Year Festival & Parade, which will wind its way through downtown and Chinatown on Saturday. The parade will have 100 contingents, and the SFMTA is excited to be one of them.
For the seventh year, SFMTA staff and their families will be joining in the festivities as part of our parade contingent. This year, we're bringing out something new: one of our beautiful historic vehicles.
Our parade contingent will be riding in the gorgeous 1969 GMC MotorCoach pictured below. If you joined us for Muni Heritage Weekend last year, you may have seen (or, indeed, ridden) this pristine ride. We selected this beauty because the maroon and gold livery matches the colors used in the parade. It will be decorated with original artwork for the Year of the Ram, and SFMTA staff and their families will be waving to the crowds from the split-paned windows.
This year, our parade contingent will honor beloved SFMTA Board Member, Jerry Lee, who passed away in December. In addition to his tireless work on our Board, Jerry also served as the Parade Marshall Coordinator for the Chinese New Year Parade. Our contingent will be wearing orange ribbons in honor of Jerry and his love of the San Francisco Giants.
We hope you enjoy all the festivities this weekend. The parade is on Saturday, March 7, 5:15 - 8:00pm and steps off from Market and 2nd streets. See full parade route and transportation tips here. The event will broadcast live on KTVU.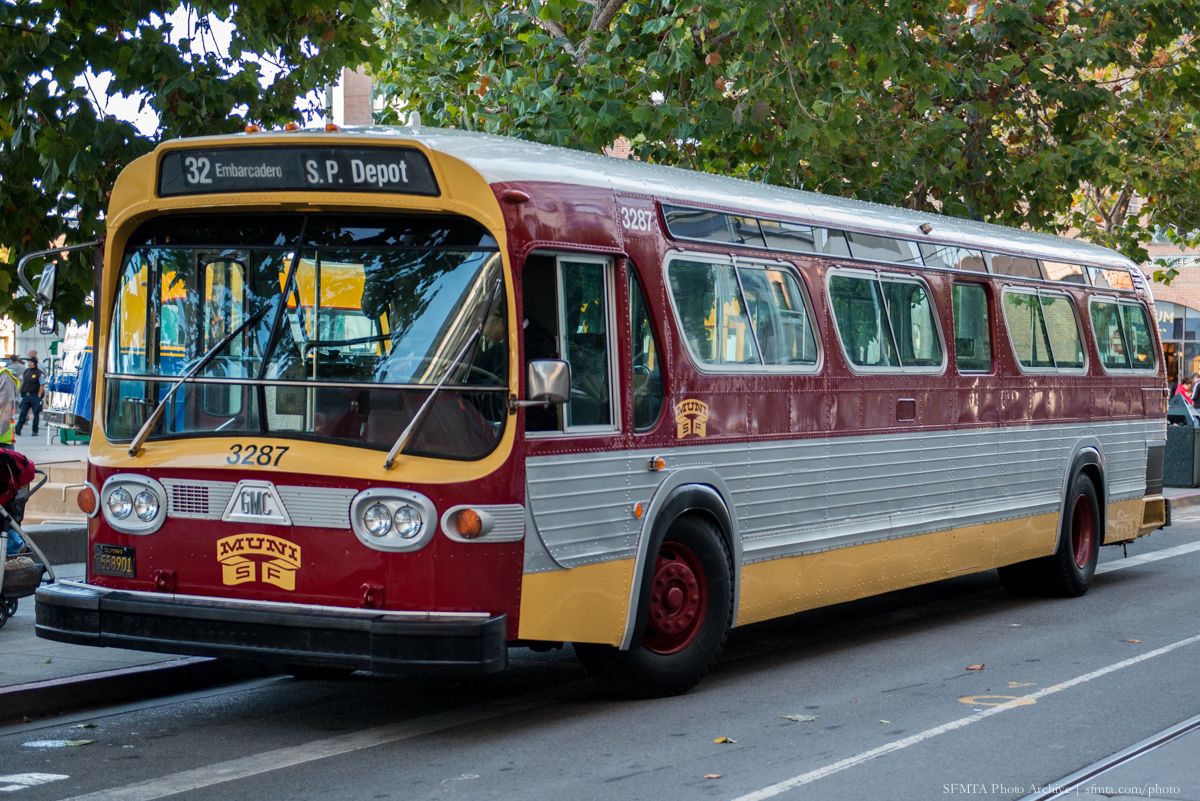 GMC Motor Coach 3287 out for Muni Heritage Weekend | November 2, 2014