Check It Out: The Muni Light Rail Fleet of the Future
Friday, September 19, 2014
It's official: the Muni light rail fleet of the future is on its way. Today, Mayor Lee awarded Siemens a contract to manufacture 175 new light rail vehicles for Muni, with the option to order an additional 85. The new cars will start arriving in 2016, and they'll make Muni Metro more reliable, more comfortable and safer for the growing number of people who ride it.
Siemens will build the new Muni fleet just 90 miles away in Sacramento. The new cars will have better visibility from the operator cab, more reliable passenger doors and an enhanced braking system. They'll also require less maintenance, and there will be more of them – currently the Muni fleet has 151 light rail cars.
The new cars will be good-looking, too. The rendering below shows the three options for the car design, and Siemens has put together some cool videos showing the cars in action. Muni riders will help us select the exterior design and the final interior layout.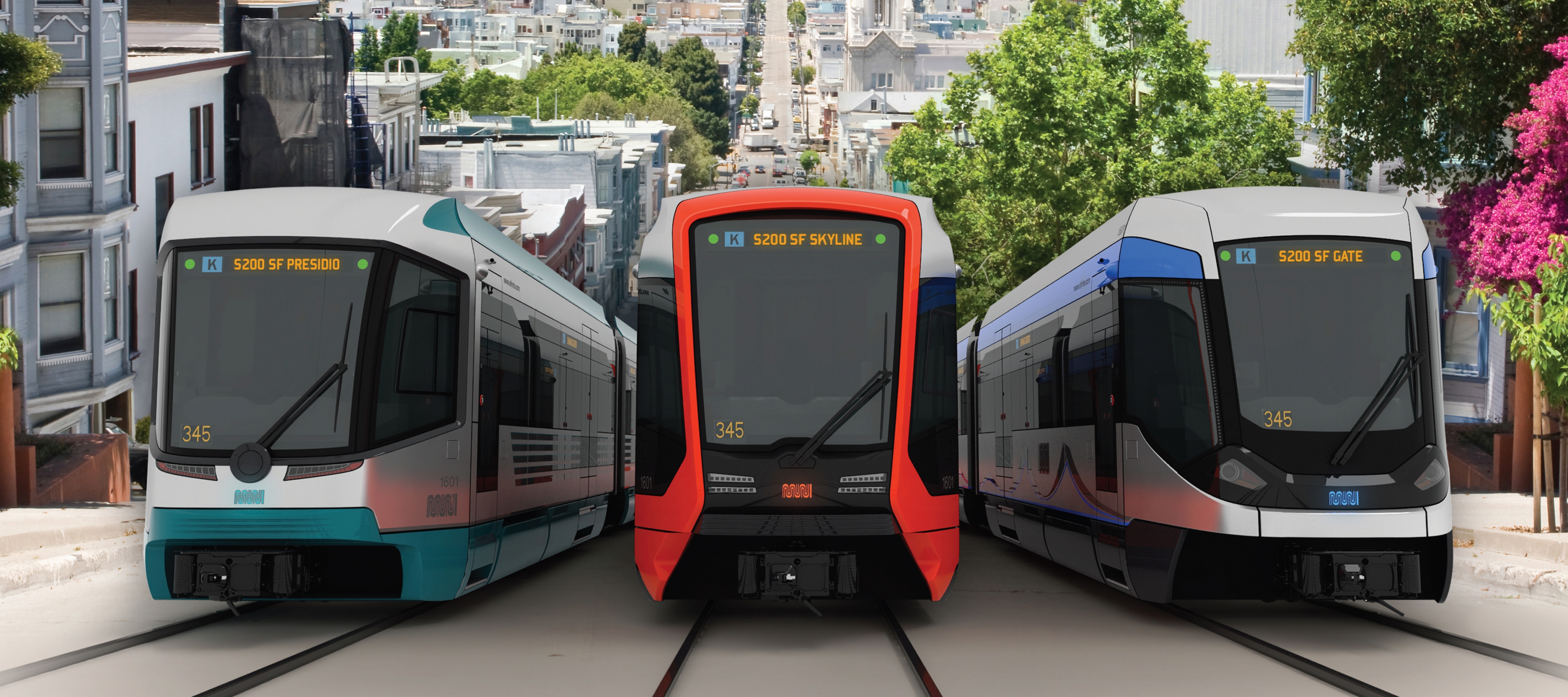 Coming soon to Muni tracks near you: The Presidio, The Skyline or The Gate.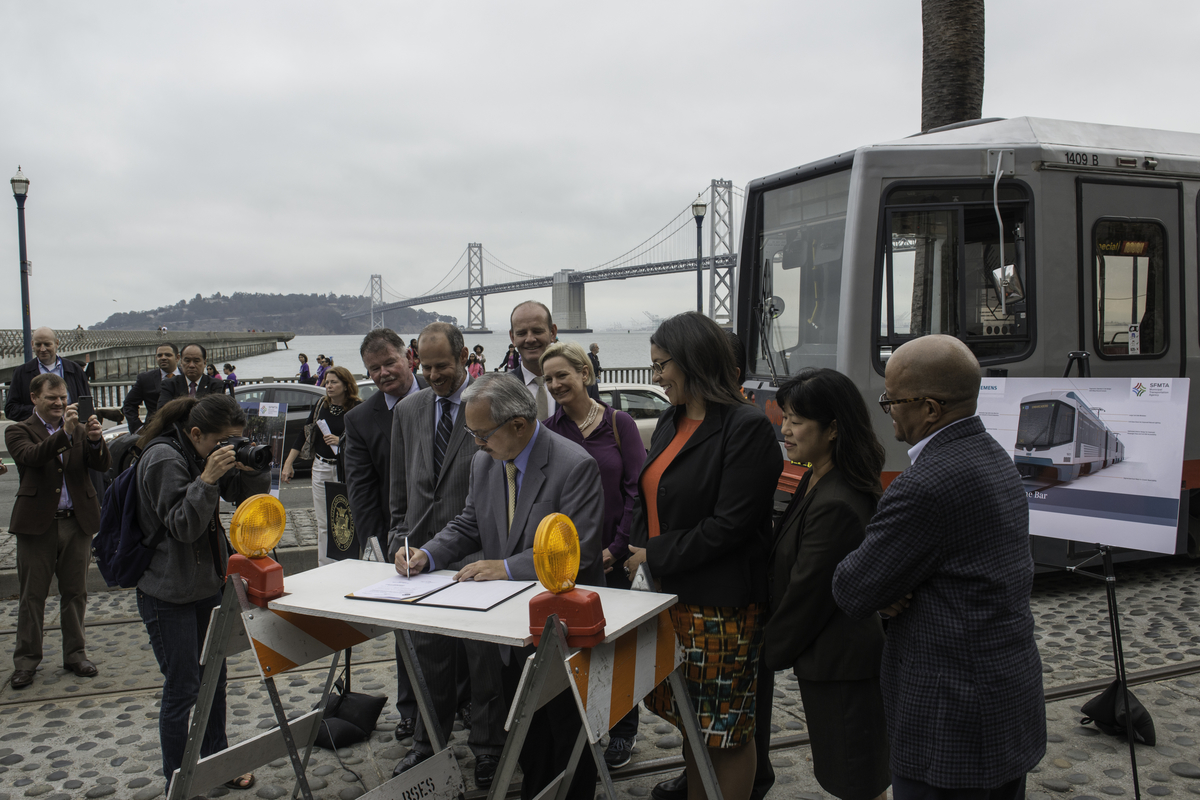 Mayor Lee signs the contract to manufacture the Muni light rail fleet of the future.
For more, here's a press release from Mayor Lee.