Chinese New Year Parade Celebrates The Year of the Rooster
Monday, February 13, 2017
The SFMTA Chinese New Year Parade contingent stepped off Saturday evening with firecrackers, pounding drums and the ring of a cable car bell. Aboard an authentic cable car, operated on a bus chassis, operators, Central Subway project team members and other staff joined the more than 100 other units of sister city agencies, community organizations, sponsors and elected officials. Celebrating the Year of the Rooster, this year's parade wound through downtown — Union Square and Chinatown.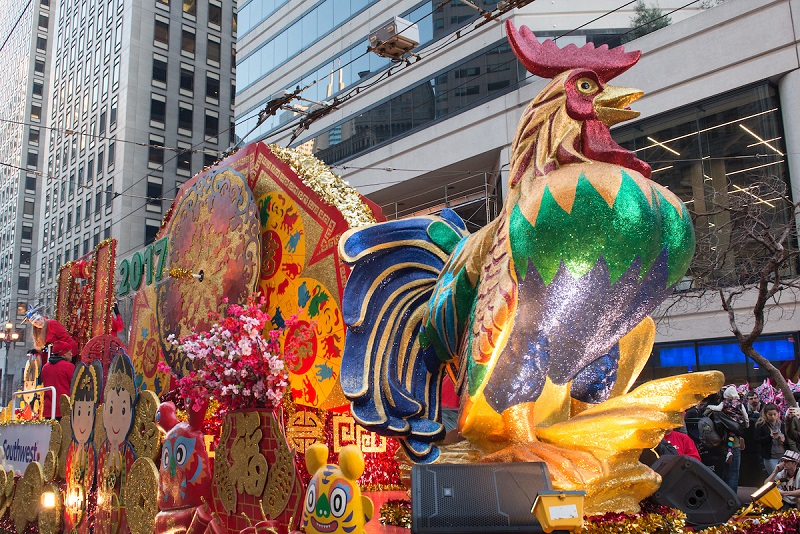 A towering rooster proclaimed the start of the new year from the front of the Southwest Airlines float.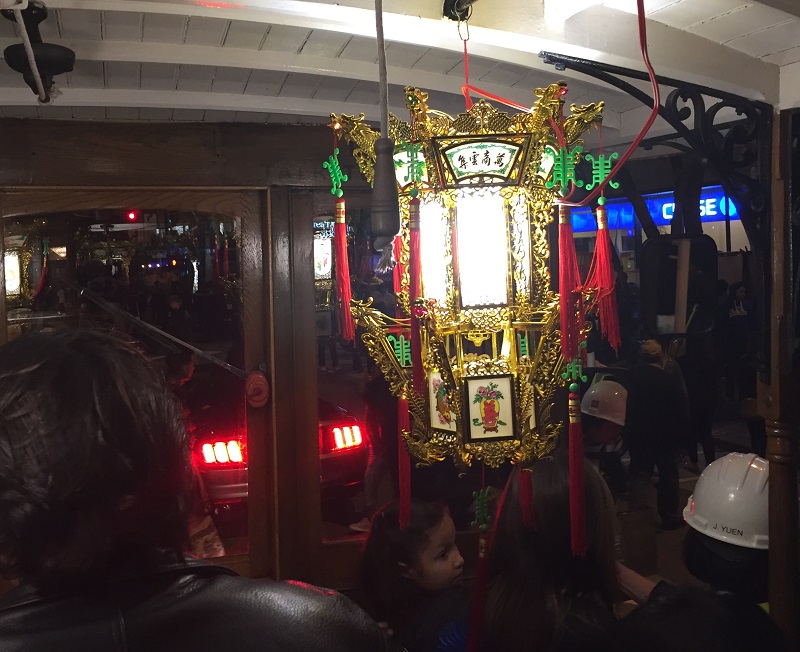 As one of the last nighttime parades in the country, San Francisco's Chinese New Year Parade is full of floats and attractions that glow and sparkle. So, our cable car is augmented with elaborate lanterns.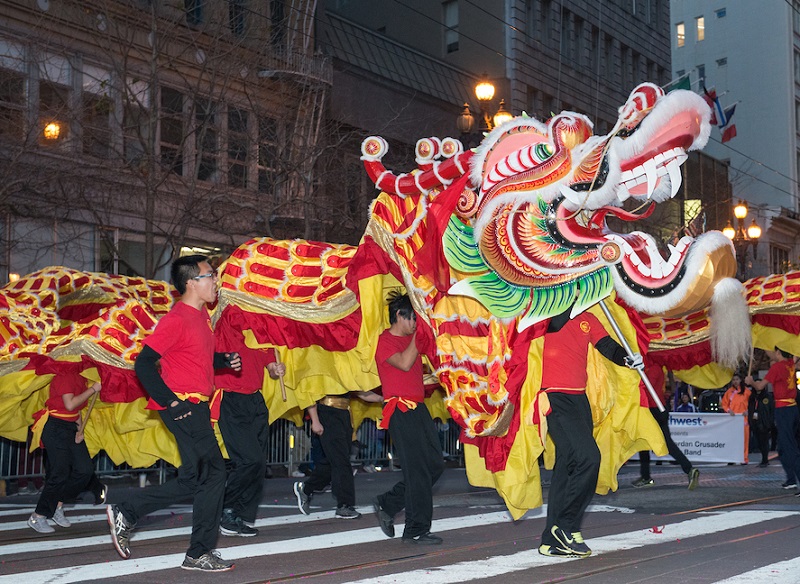 Numerous dragons of various colors and sizes dazzled SF streets.
Muni's motorized cable car, glowing with Chinese lanterns, was led down Market Street.
Cable Car Grip Leonard Oats kept our toes tapping with his world champion bell ringing skills.