Coming Next Week: New & Improved Muni Connections to Vis Valley and the Marina
Friday, September 18, 2015
Next Saturday is the big day— we're increasing service, putting new and bigger buses into service, and redesigning several Muni routes to make new connections across the city.
If you missed last week's blog post, we took a closer look at a handful of Muni reroutes launching on September 26, including the 7X Noriega Express, 18 46th Avenue, 57 Parkmerced and 29 Sunset.
Today we're going to dive into the details of the new routes on the 9/9R San Bruno, 28/29R 19th Avenue, and 43 Masonic.
9/9R San Bruno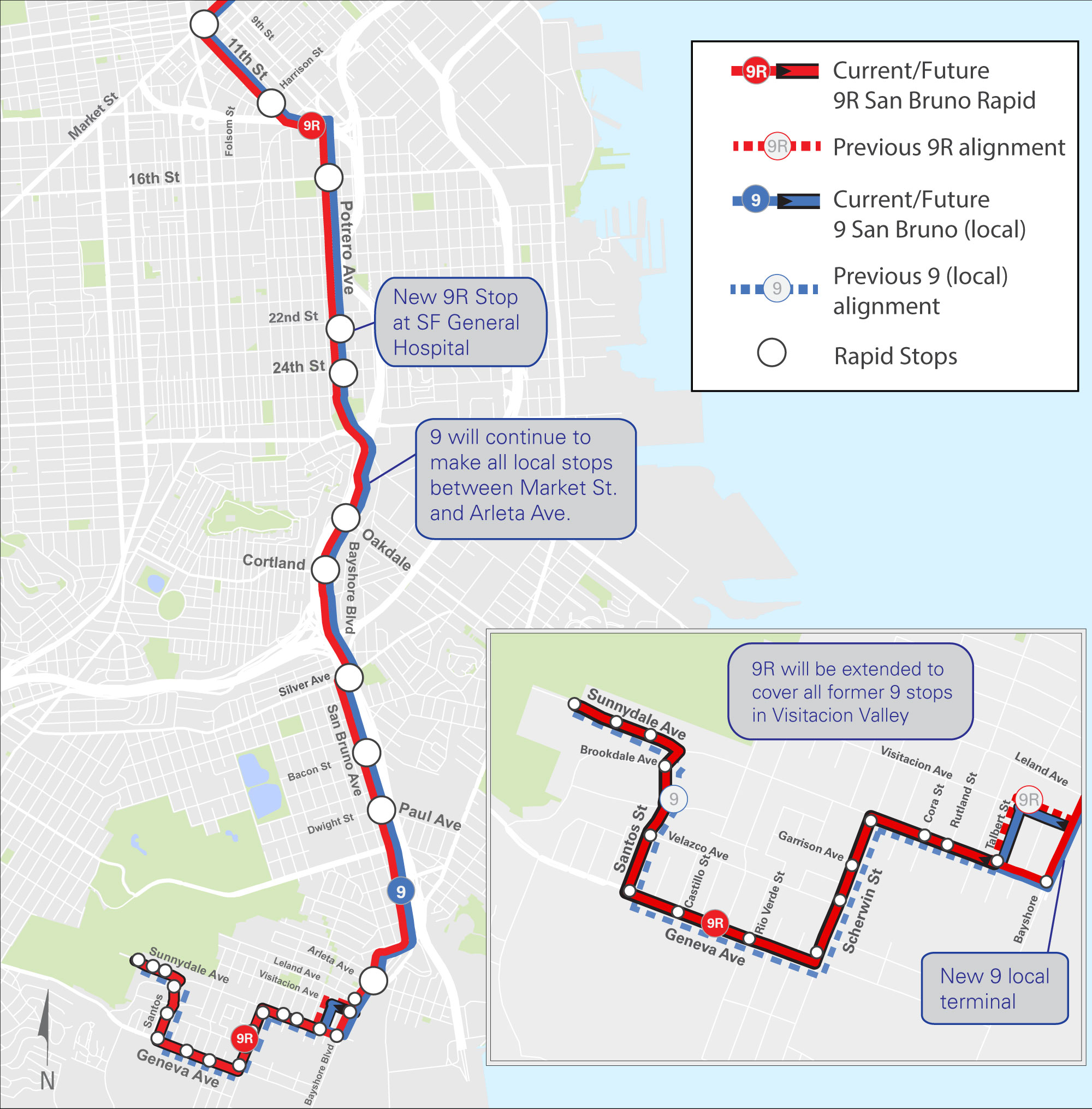 Good news for 9 San Bruno riders in Visitacion Valley— your trip to the Mission and downtown San Francisco is going to get a lot quicker. Starting Monday, September 28, not only are we increasing frequency on the 9R San Bruno Rapid so buses come every eight minutes, but we're expanding Rapid service to Visitacion Valley.
What this looks like for customers:
The 9R San Bruno Rapid and 9 San Bruno local will switch southern terminals, so the 9 local will terminate at Bayshore and Arleta, and the 9R will terminate at Sunnydale Avenue/John McLaren School.
Heading toward downtown, the 9R will make all local stops in Visitacion Valley along Sunnydale Avenue, Geneva Avenue and Schwerin Street to Arleta Avenue, and then continue north with limited-stop service.
When the 9R isn't in service (early morning, evening and weekends), the 9 local will serve Visitacion Valley.
The evening/weekend northern terminal will be extended to the Ferry Plaza.
The evening southern terminal for the 9 local will remain at Cow Palace.
We're also consolidating a few stops to improve travel time along the route. The local stops at 17th and 21st will be removed, and the Rapid stop at 20th will be relocated to 22nd to serve SF General Hospital.
28/28R 19th Ave and 43 Masonic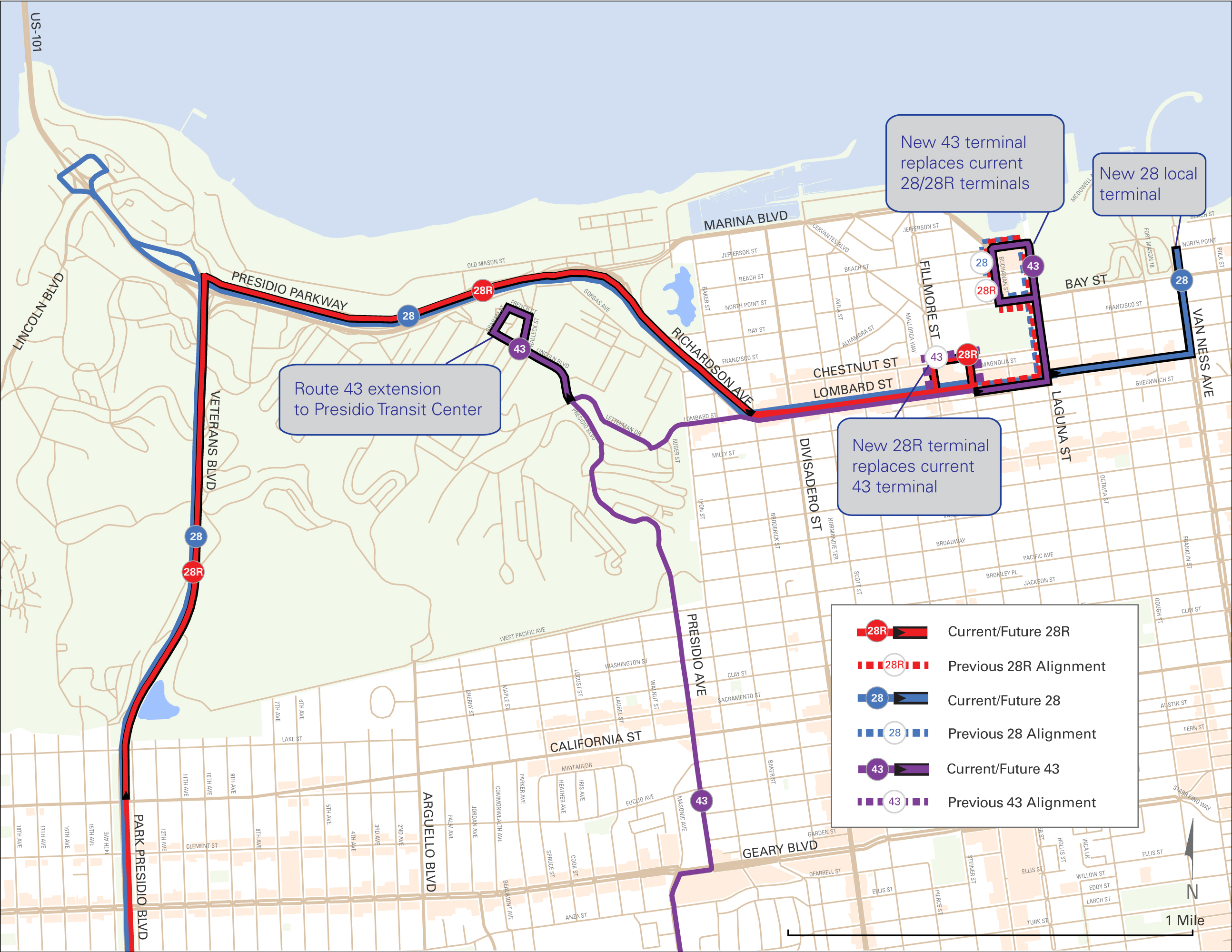 The Marina district will be getting new and improved connections to Van Ness Avenue and the Presidio Transit Center. To reach Van Ness Avenue and the rapid bus service coming soon to that busy street, we're extending the 28 19th Avenue along Lombard Street to serve Van Ness. New stops will be established at Gough/Lombard and Van Ness/North Point.
The 28R will terminate at Chestnut and Fillmore, making room to extend the 43 Masonic north along Laguna Street to Fort Mason. The 43 will also extend farther into the Presidio to serve the Presidio Transit Center. We'll establish a new stop at the Presidio Transit Center and increase frequency on the 43 during commute hours.
We're excited for September's service improvements, and we hope you are, too. Let us know at TellMuni.com, or give us a shout on Twitter at @MuniForward.