Director of Transportation Report: August 20, 2019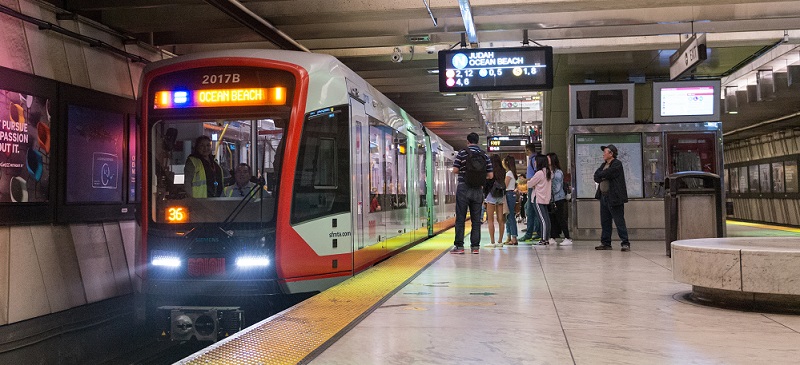 In this week's Director's Report from the SFMTA Board of Directors meeting, Tom Maguire gave the following updates:
Vision Zero:
Sadly, there have been more Vision Zero traffic fatalities on San Francisco streets since last reported a month ago on July 16.

These tragic and avoidable fatalities illustrate what we already know – that many factors contribute in most severe or fatal collisions, but most importantly when those occupying the same street space are not heeding rules or paying attention, regardless of whether you are in a vehicle or on foot. We all need to take safety seriously, most especially on streets within the High Injury Network where most collisions happen.
Central Subway Update:
Our newly appointed Central Subway Program Director, Nadeem Tahir, is in the process of assessing the project budget and timeline and plans to share his findings in the coming weeks. In the meantime, Nadeem is working closely with our contractor Tutor Perini to bring this transformative project to completion.

Throughout this process, the project continues to achieve important milestones as we get closer to the end of major construction.

Our goal is to restore traffic lanes, parking and sidewalks on Stockton Street in Chinatown and Union Square in the coming weeks and to reduce the work zones near Union Square and the Yerba Buena/Moscone Station later this fall.
Early Muni Subway Closures for Critical Maintenance:
To keep Muni trains running safely and reliably through the subway, crews work every night within a two-hour window to maintain the tracks and infrastructure.

However, critical maintenance work cannot be completed in two hours. Muni needs two weeks of early subway closures, to give crews extra hours each night to do this vital work.

The work will include maintenance on the overhead lines, tracks and the automated train control system, which tracks the location and speed of trains in the subway.
To watch the meeting in full, go to sfgovtv.org