Director of Transportation Report: February 18, 2020
Friday, February 21, 2020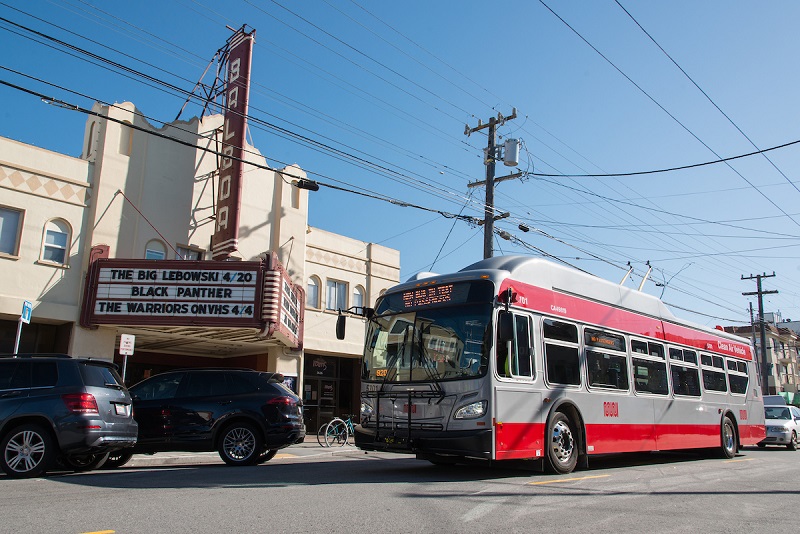 In this week's Director's Report from the SFMTA Board of Directors meeting, Jeffrey Tumlin gave updates on the following topics:
Washington, DC Visit
House Energy & Commerce Subcommittee on "Autonomous Vehicles: Promises and Challenges of Evolving Automotive Technologies" held last week in Washington, D.C.

Testified, providing city perspective on what we believe federal AV legislation should include ensuring safety and accountability

.

Urged the Committee members NOT to preempt state and local authority to take measures we think are necessary to protect the public as the technology is tested on public roads during the many years we expect before the federal government adopts AV minimum safety standards.
Muni Service Change
Starting Saturday (Feb. 22) numerous service changes go into effect to improve reliability, connections and reduce crowding. Affected routes include the Metro lines, 7 Haight-Noriega, 23 Monterey and the 1AX/BX, 31AX/BX and 38AX/BX.

All metro lines will be served by bus after the end of Owl service and before Metro stations open Saturdays at 6 a.m. and Sundays at 8 a.m., providing customers a one-seat ride to destinations without a transfer.

The 7 Haight-Noriega will begin running larger 60-foot buses to reduce overcrowding and increase reliability on weekdays.
Black History Month
To celebrate the two courageous women depicted in the video, the SFMTA's Black & African American Affinity Group (BAAAG) will be hosting the inaugural event for staff during Black History Month. On hand for the celebration will be Mayor London Breed and Kimberly Erickson, Acting Chief of Staff for Director Toks Omishakin, California Department of Transportation.
Church Station Elevator Upgrades
Upgrades to the Church Station outbound street elevator will begin the first week of March.

This will require the elevator to be out of service for about three months while work is being done.

The station's inbound escalator will be available for customers with disabilities. Wheelchair users traveling outbound will be directed to the elevators at either Castro or Van Ness stations, or to the parallel bus or F Line streetcar service.
Our Board of Directors meeting is usually held on the first and third Tuesdays of each month. To watch the meeting in full, go to SFGovTV.