Drive a Big Truck? Here's How to Go Big on Safety.
Friday, September 4, 2015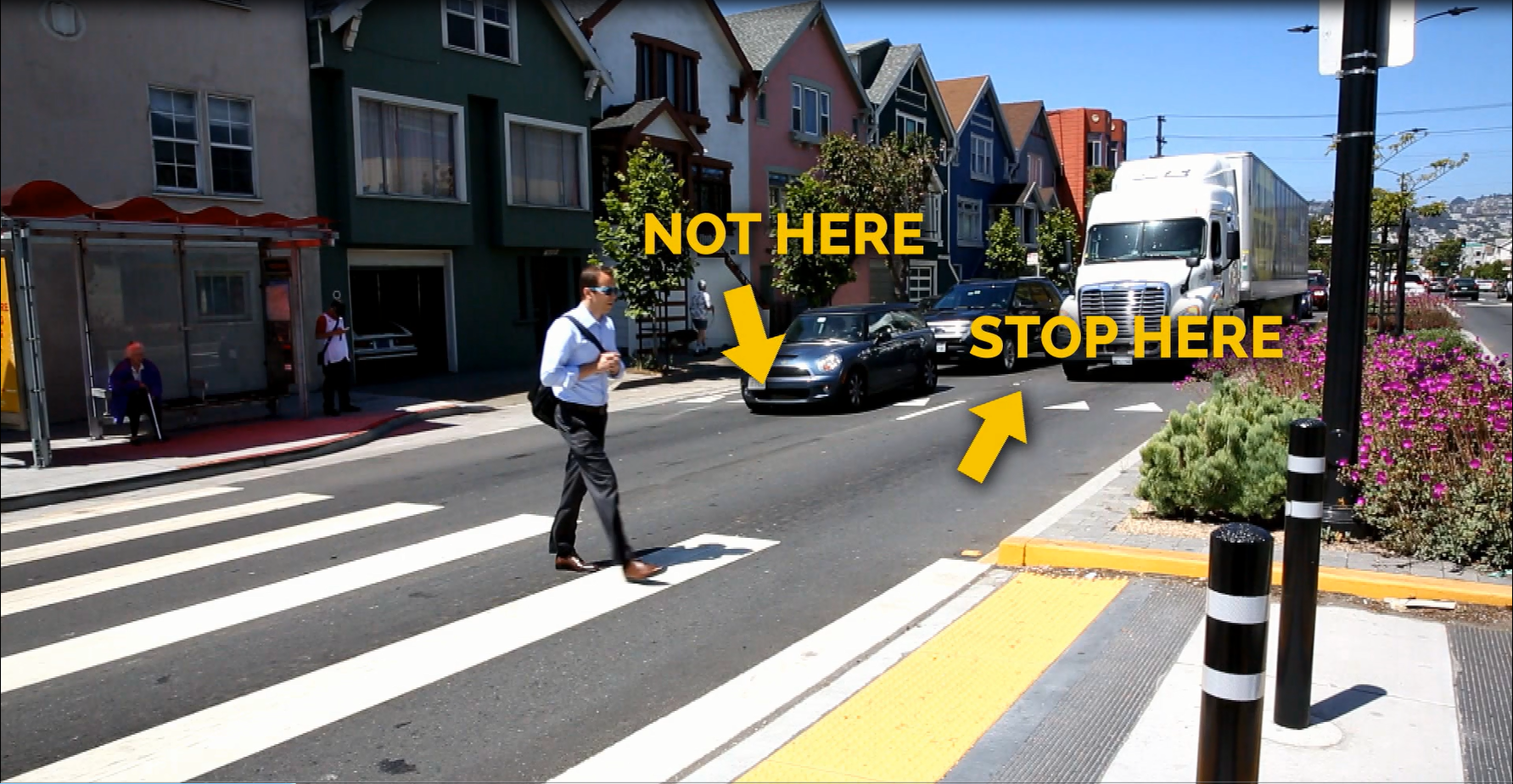 Big trucks, buses and other large vehicles play an important role in San Francisco's economy, delivering goods, moving people and providing necessary services citywide. But these vehicles create extra risk in an urban environment like ours, where so many people walk or ride bicycles to get around.
Although just 4 percent of collisions in San Francisco involved large vehicles from 2007 to 2011, these collisions accounted for 17 percent of all traffic fatalities. Collisions between large vehicles are eight times more likely than collisions involving small vehicles to result in death to people walking or biking.
With great size comes great responsibility, so today we're announcing a new training video to ensure that the folks who drive large vehicles in San Francisco have the knowledge they need to stay safe. It's part of the Large Vehicle Urban Driving Safety Program, a key initiative to improve street safety in San Francisco.
Efforts like this are critical as we work toward Vision Zero, the goal of eliminating traffic deaths in San Francisco.
Drivers of commuter shuttles and anyone who contracts with the SFMTA will be required to provide this video to their drivers. A variety of private companies will share it with their employees, and the Teamsters union will share it with their locals.
Anyone can watch it—and we recommend doing so to learn how to navigate city streets safely and responsibly.
Here's what the video teaches:
Best practices for navigating modern infrastructure, including new traffic lights and dedicated travel lanes
The extra safety focus needed in an urban center
Smart tips for reducing conflicts on our roadways, particularly with people walking and biking
To develop the video, we surveyed hundreds of large vehicle operators about their comfort driving on city streets, their knowledge of new street infrastructure, and their understanding of strategies for safe driving. And we worked closely with the California Trucking Association, Walk San Francisco, the San Francisco Bicycle Coalition, trucking companies and other large vehicle operators, and other City agencies.
Check out the video above, or visit the Vision Zero SF channel on YouTube.