Fare Time Limits Increase to Two Hours and New, Cheaper All-day Passes on the Way
Thursday, August 16, 2018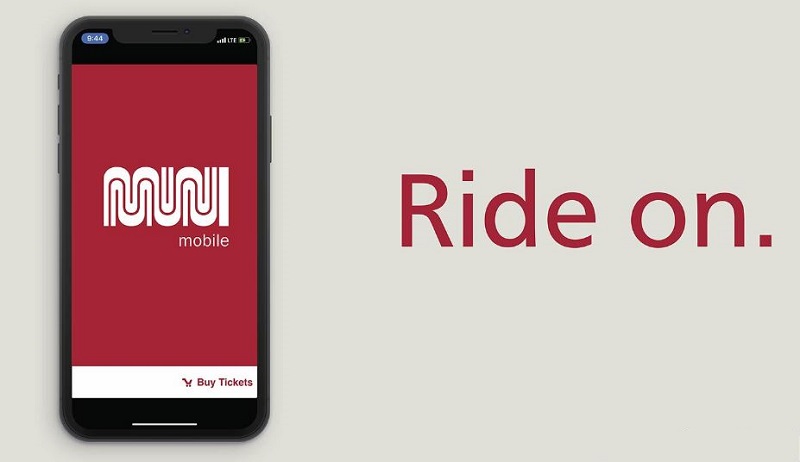 We are thrilled to move forward with some very exciting fare changes that are meant to improve customer convenience and incentivize pre-payment, which speeds up service, lowers costs and encourages ridership. Starting September 1, we will increase the time limit for single-ride fares from 90 minutes to two hours; reduce the cost for pre-paid passports and introduce a new Day Pass (no cable car) which will cost just five dollars, and ensure that all discount fares are set at 50 percent of the full adult fare.
We would like to express our gratitude for all the public feedback during the budget process.
Some more details:
Time Limit Increase: The current time limit for a single ride fare is 90 minutes. This "transfer" has been in place for decades and is intended to allow customers sufficient time to complete a single trip when required to transfer between multiple Muni lines to reach their destination. During the SFMTA budget process, we received a number of requests to increase this time limit to a full two hours and allow customers the ability to complete round-trips for shorter errands, such as medical appointments, shopping or dining.
Day Pass (no cable car): Starting September 1, there's a new Day Pass that's a great deal for only five dollars. Look for "Day Pass (no cable car)" on the MuniMobile ® app; it is good for unlimited trips on Muni buses, trains and historic streetcars. For a low price, you can keep the Muni rides going all day long. From your morning commute to a night game with extra innings, you're covered with the new Day Pass valid through 11:59 p.m.
Starting September 1, here's how to get your Day Pass: Download the MuniMobile ® ticketing app on your phone, then buy the new pass that's making it easier to get there and back. Just be sure to activate your pass when you board.
Pre-paid Passports: In order to encourage the pre-payment of fares, the SFMTA Board approved a significant fare decrease for our one, three and seven-day Visitor Passports when purchased using MuniMobile or Clipper. Visitor Passports are great for tourists because they include unlimited cable car rides.
Discount and Low-income Monthly Passes: We adopted a policy that all discount fares - including passes for Youth, Seniors and People with Disabilities, as well as the adult Lifeline Pass, should be set at 50 percent of the full adult fare.
For the remainder of our fares, they continue to be adjusted by a formula every year under our Automatic Fare Indexing Policy and as approved by the SFMTA Board of Directors as part of the fiscal year budget. The table below is a breakdown of this year's key fare changes.
| Fare Description | Payment Method | Now | Sept. 1 |
| --- | --- | --- | --- |
| Adult "M" Monthly Pass | Clipper | $75 | $78 |
| Reduced Fare Monthly Pass | Clipper | $38 | $39 |
| Lifeline Monthly Pass | Limited Locations | $38 | $39 |
| One Day Passport (Pre-Paid) | Clipper/MuniMobile | $22 | $12 |
| Three Day Passport (Pre-Paid) | Clipper/MuniMobile | $33 | $29 |
| Seven Day Passport (Pre-Paid) | Clipper/MuniMobile | $43 | $39 |
| Day Pass (no cable car) | MuniMobile | N/A | $5.00 |
Single-ride fares will not change in September. The pre-paid single-ride adult fare is $2.50, to pay cash at the farebox it's $2.75. The pre-paid single-ride reduced fare is $1.25, cash at the farebox costs $1.35.
These fare changes are part of our budget for the next two fiscal years, which began on July 1. For more Muni fare information and for details on approved fare changes for both years, please visit our Fares page.
A reminder to all Muni riders: Clipper and MuniMobile are the fastest, most convenient ways to have your fare at hand. And once you get your Clipper card, be sure to register it and set up autoload payment so you never have to worry about refilling it. Both Clipper and MuniMobile offer discounted tickets compared to cash prices.
All revenue from Muni fares goes toward making your Muni ride safer, quicker and smoother so paying your fare share helps fund a portion of what it takes to operate Muni.
And while improvements are still a work in progress, we're working hard to make things better for our growing city. We're replacing old, outdated vehicles with a new generation of quieter, more reliable Muni vehicles, upgraded traffic signals to give Muni the green light and painted red transit-only lanes that give Muni its own lane – all to help San Franciscans make more than 700,000 trips each day and get to their destinations.
MuniMobile App Features and Tips
• Pay as you go or pre-purchase and store your tickets for future rides.
• Use a credit, debit or a Paypal account.
• Buy single-ride fares, cable car rides, and one-day, three-day and seven-day passports.
• Youth, Senior, People with Disabilities discounts.
• Buy fares for multiple passengers traveling together.
• Activate tickets as you board to use them.
Clipper Card Features and Tips
• Pay ahead or upload cash value for single trips.
• Add value online, by phone, in person at select locations or sign up for Autoload to add value automatically.
• Don't forget to register your card to protect your balance and track your transactions.
• Buy monthly passes and other fares for Muni as well as all other Bay Area transit fares.