Five Ways Your Smartphone Can Lighten Your Holiday Load
Tuesday, December 15, 2015
With holiday shopping in full swing, the city is feeling the swell of shoppers and visitors. Paired with rainy weather and shorter days, navigating San Francisco's busy streets may be enough to bring out the Grinch in any of us.
That's why this holiday season is a great time to download and test-drive one of the transportation apps designed to ease the stress of moving around our fair city.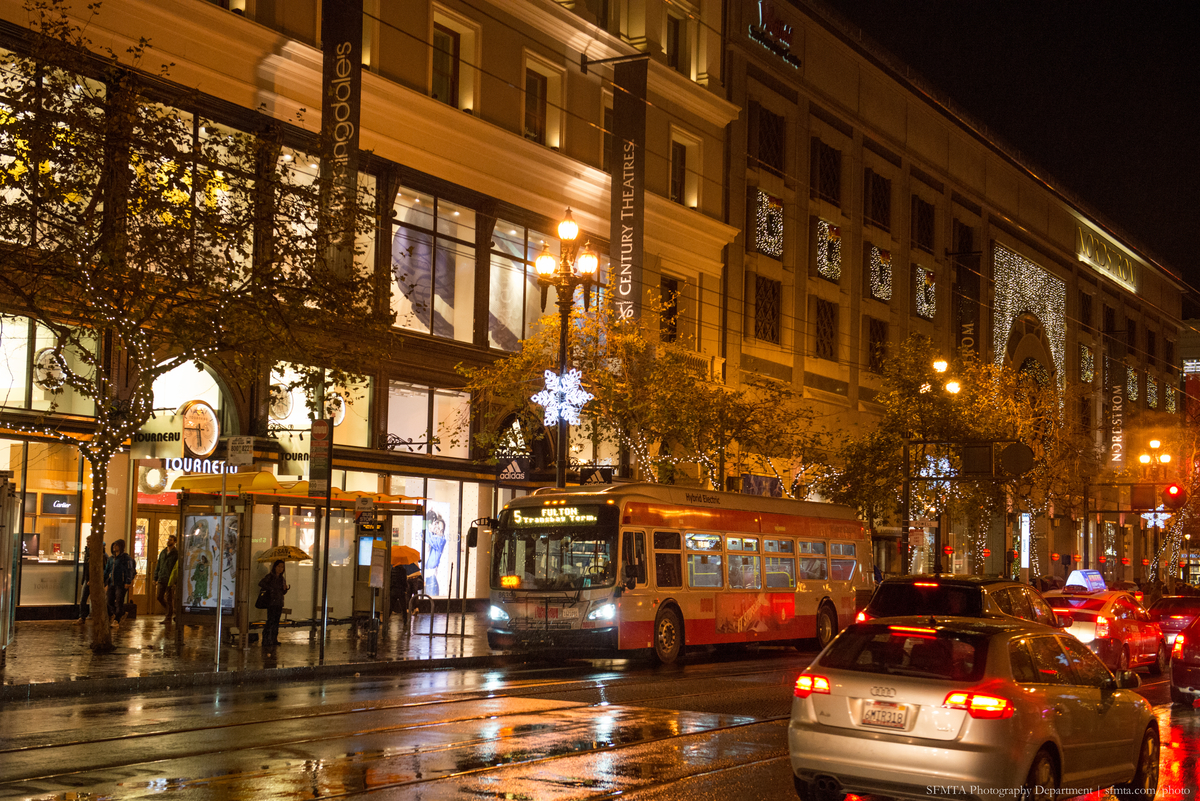 Here's of our top picks for getting around town without getting behind the wheel:
Or follow us on Twitter for these alerts and other news.
One of the best parts of being in San Francisco is the number of ways to travel at any given time. Bus, train, streetcar, cab, taxi, private car, bike, scooter or walking. With a bit of planning and a charged phone, you'll be ready to take advantage of the easiest form of transportation available when you need it.