Free Muni and Paratransit to COVID-19 Vaccine Appointments
Friday, February 19, 2021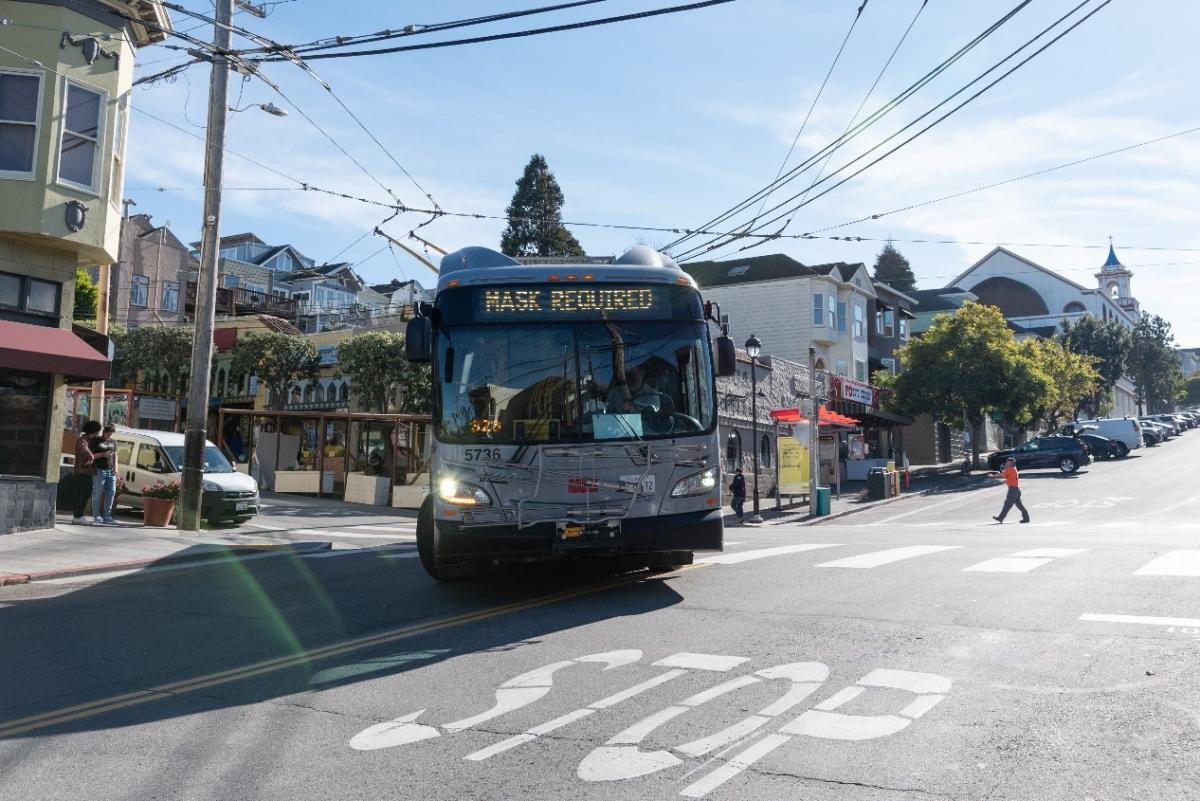 Free Muni and Paratransit to COVID-19 Vaccine Appointments
Starting on Tuesday, February 23, Muni and Paratransit will be free for those traveling to get vaccinated for COVID-19. This includes trips in both directions. The SFMTA is also providing additional access to taxi service for those who use the Essential Trip Card.
These rides are good for trips to the city-sponsored high-volume vaccine sites, hospitals or anywhere else that is offering vaccines. More information on the city-sponsored sites as well as directions on how to get there can be found on the city vaccination website.
We know that getting San Franciscans vaccinated is the city's highest priority. This program is designed to eliminate transportation and cost barriers to receiving this life-changing vaccine.
How to Ride on Muni
Use our trip planner or service map to find the best way to get to your vaccination destination. Simply catch the bus and head to where you need to go. Please have your vaccine appointment confirmation or instructions ready in case SFMTA staff asks to see your proof of payment.
Paratransit
Paratransit rides on SF Access van service to and from vaccination appointments will be free for eligible participants. Paratransit van riders must call to make a trip reservation and indicate that they are going to get their COVID-19 vaccine. Staff will make a note in their records to alert the driver that the rider does not need to pay a fare for their trip.
Paratransit taxi riders will have $60 loaded onto their taxi debit card, which will be valid for up to six months, to get to and from their vaccine appointment. Funds should be available starting next week. If you are a paratransit taxi rider and have a question about the value on your card or want to confirm if the additional value has been added, you may call 415.351.7000 or check your card's transaction history on the SF Paratransit Taxi online portal. 
More information can be found on the SFMTA Paratransit website.
Essential Trip Card
The Essential Trip Card (ETC) already subsidizes about two to three round trips by taxi per month for older adults (persons 65 and older) and people with disabilities. Eligible participants pay 20% of the taxi fare for essential taxi trips. To pay, each rider is issued an ETC debit card, which they can load with value every month.  If ETC participants think that the cost of their trips to vaccine appointments will require more funds than they can currently load each month, they can add $60 of additional funds, at the cost of $12 to the rider, one time only. Existing ETC customers can add this new value on-line, by phone or by mail, same as usual. New applicants can sign-up by calling 311.