This Halloween: Hop on Muni, Celebrate the Neighborhoods & Stay Safe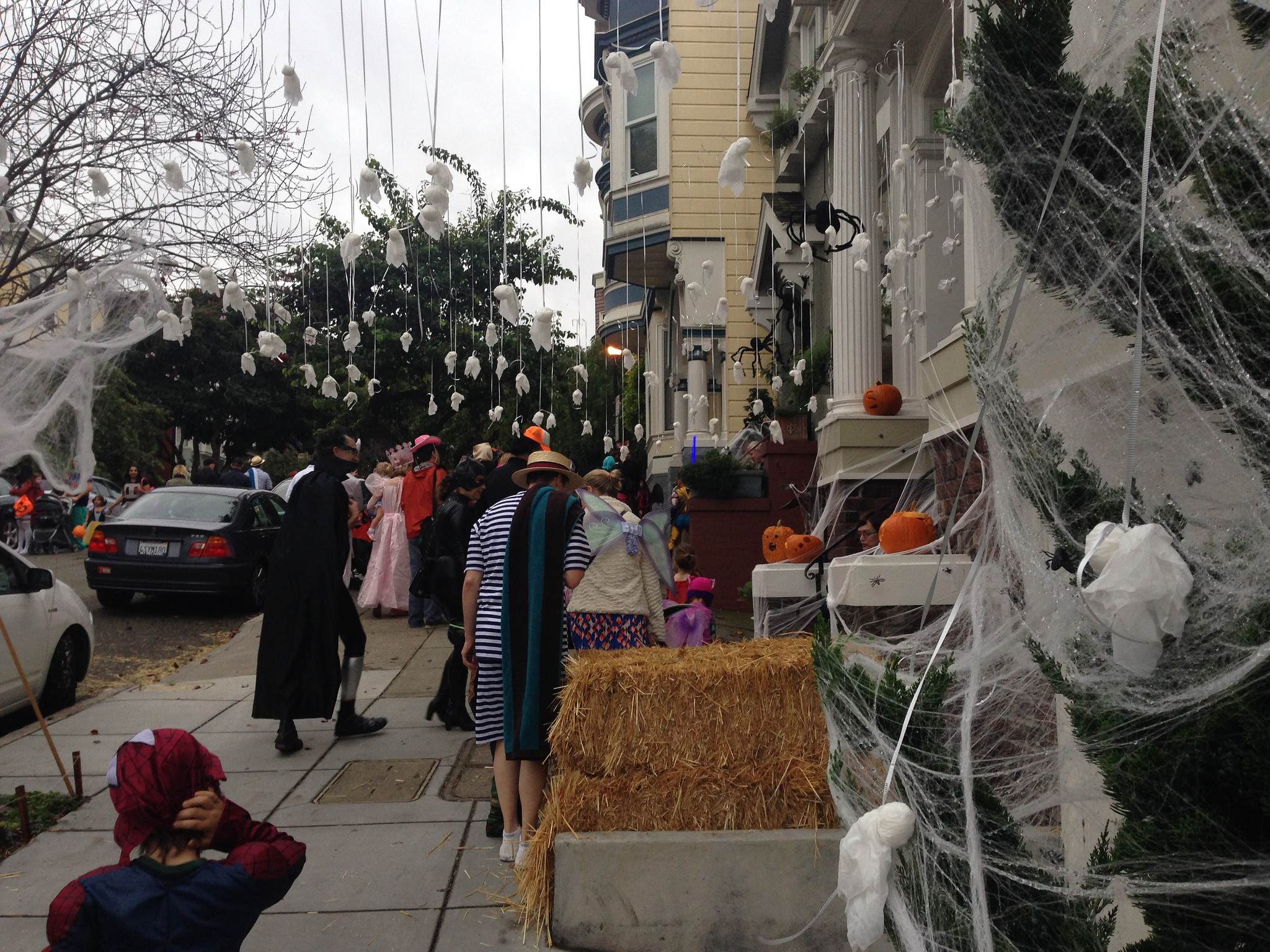 Halloween 2014. Photo credit: davitydave/Flickr
Trick-or-treating in San Francisco truly is a treat -- and not just because the city has the best candy. Each Halloween, the city's walkable neighborhoods shine as little vampires, ghosts, and goblins fill the streets (and Muni vehicles) on the hunt for door-to-door goodies.
As the sun sets earlier during the fall, Halloween is a time to take extra caution to keep trick-or-treaters safe. Drivers in particular must be alert with families on the streets at night.
Key safety reminders for tomorrow evening:
Drivers:
If you must drive, go slowly. Be alert and watch for children who may be lower and slower than adults.
Consider walking, biking or taking public transit to your destination. Get to where you're going without worrying about drinking and driving, and other dangerous conditions.
Parents and Guardians:
Join your children trick-or-treating.
Carry a flashlight or light sticks or wear reflective gear to increase your visibility to motorists.
Remind children to cross at intersections or marked crosswalks. Walk, don't run, and look all ways before crossing.
Wear costumes that are light in color to increase visibility. Masks should not obstruct your child's vision.
As always: Inspect all candy and treats before you allow children to consume them. If any treats look as though the packaging has been opened or tampered with, throw them away.
As we'll see tomorrow evening, Halloween is also a time to celebrate neighborhoods in one of the most people-friendly cities in the country. It's no surprise that Zillow has rated SF the best city for trick-or-treating every year for the past five years, based on factors like density, share of children, and home values.
And when it comes to hopping between neighborhoods, Muni is a better way to get around than ever with the new buses and more service launched last month. Enjoy more frequent service to your favorite neighborhoods for trick-or-treating like Bernal Heights via the 24-Divisadero, the Inner Sunset via the 43-Masonic, or take the 22-Fillmore to Cow Hollow (one of Zillow's top trick-or-treating neighborhoods).
All in all, Halloween is a can't-miss opportunity for families to enjoy a convivial evening in their neighborhood and maybe even meet some new neighbors. Remember, parents, if you don't inspect the candy, how will you find the good stuff?