Join Us For a Virtual Town Hall on the FY 2019 and 2020 Budget
Friday, February 23, 2018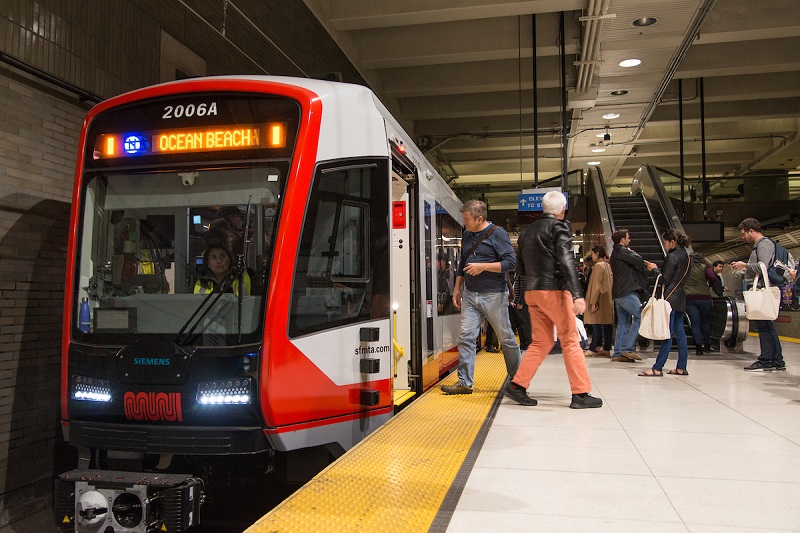 Join us on March 7, 2018 for our Virtual Town Hall meeting with Transportation Director Ed Reiskin. He will be presenting the upcoming two-year budget (FY 2019 and 2020) and will be taking live questions from Twitter and Facebook. You can stream the Town Hall and post questions on our Twitter/Facebook/Youtube channels, or at sfmta.com/budget from 6-7pm. The video will also be available to view after the broadcast.
This is just one of a series of citywide public meetings that the SFMTA will be hosting to allow San Franciscans to weigh in on the proposed two-year budget.
Now is the time to let us know what matters to you—proposed changes impact fares, fees and spending for our transportation improvement priorities.
We want your input on the following budget proposals:
Transit equity and priorities
Bike projects
Parking fees
Pedestrian safety infrastructure
Street improvements
Suggestions for other revenue
Tweet us your questions by mentioning them with our Twitter handle, @sfmta_muni, and include the hashtag #SFMTAbudget. If you can't attend the meetings, you can e-mail comments to sfmtabudget@sfmta.com. You can also sign up for email alerts. Information about our public in-person meetings can be found on our website: www.sfmta.com/budget
Below is Director Reiskin's presentation on proposed revenue changes that he made to the Board of Directors at the February 20 MTAB meeting.