Thursday, January 10, 2019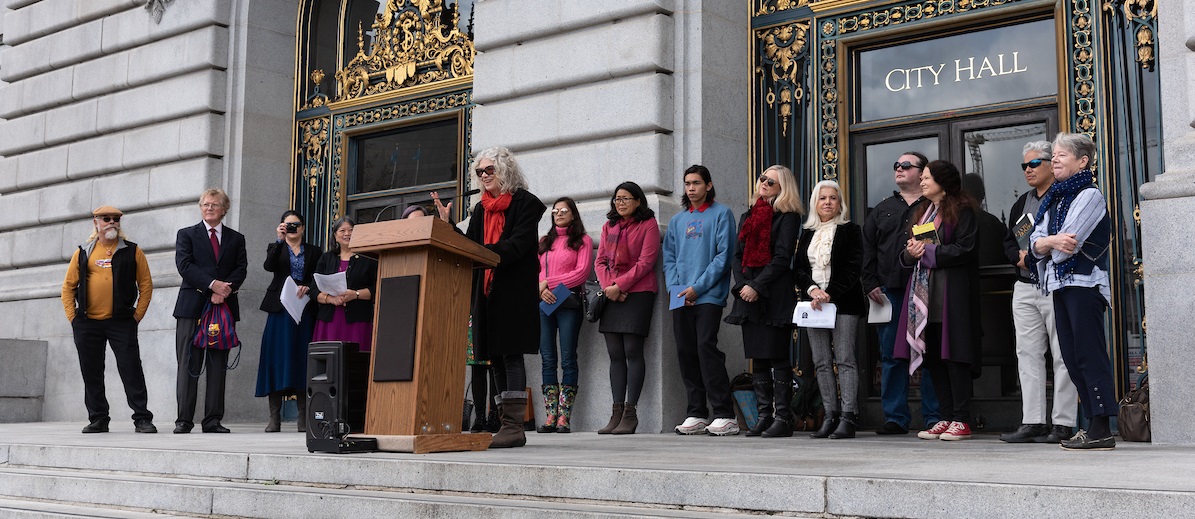 Wednesday, on the Polk Street steps of City Hall, the San Francisco Municipal Transportation Agency (SFMTA) and San Francisco Beautiful (SFB), announced the kick-off of the 2019 Muni Art Project.
Now in its fourth year, Muni Art is the only public art project that exclusively features San Francisco artists and poets. The artists' original work and five poems selected by the Poetry Society of America, will be presented on 100 Muni buses throughout San Francisco from January through April, 2019. Over 750,000 Muni riders will experience Muni Art 2019.
The 2019 theme, "Connecting Our Community" is a collaboration with The Poetry Society of America (sponsors of Poetry in Motion ®) who pre-selected five poems that each Muni artist creatively interpreted.
The 2019 Muni artists are:
Nick Cook - High School Student, Marin
Arthur Koch - San Francisco
Bhavna Misra - Alameda
Crystal Vielula - San Francisco
Christine Weibel - San Francisco
The five poets and poems are:
Francisco X. Alarcon – "One Big Family", "Una Gran Familia"
Brenda Hillman - from "Time Problem"
Jane Hirshfield - "Optimism"
Cedar Sigo - from "Our Lives"
C. Dale Young - from "The Bridge"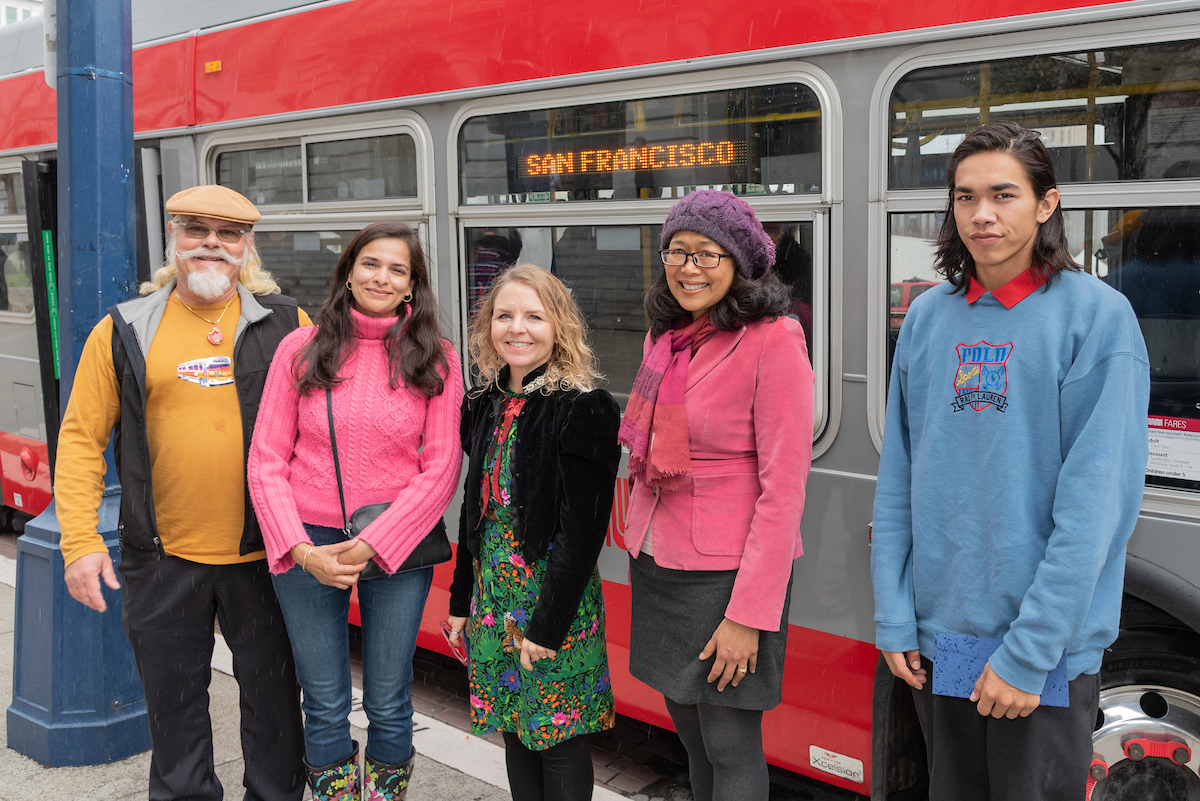 In addition to the poet panels, each artist also has three panels to freely use reflecting the theme for a total of eight original works that will line both interior display sides of the buses and conform to the specifications of Muni display space. Readings by the poets at local libraries are scheduled for Spring 2019.
For more details on the winners of the Muni Art Project, please visit the San Francisco Beautiful webpage. Examples of each artists' work can be found at SFMTA Muni Art.