Light Rail Launch Day on the J Church
On Monday, another new LRV4 launched into service.  This means that we now have one new train on each rail line.  J Church patrons were able to board the new train car for the first time.  It was a very exciting day.  
Next Stop.....Balboa Park.  In our new trains, you can see the next upcoming stop and transfer points.  This is thanks to our new digital display boards.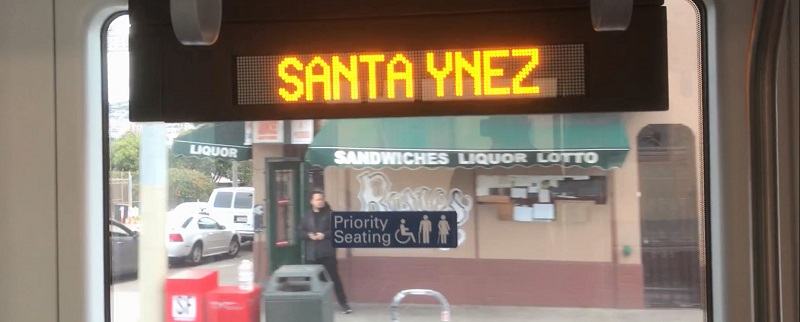 This train was headed to the Santa Rosa stop on San Jose Avenue.  Shout out to Roxie's sandwiches!  I'll have the Crabmeat on a Dutch Crunch.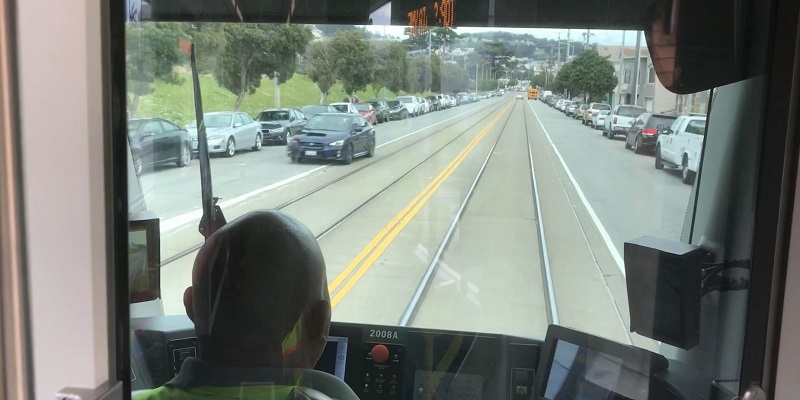 Here we are traveling down San Jose Avenue.  Notice how our operator, Angel, now has an even better view from the cockpit.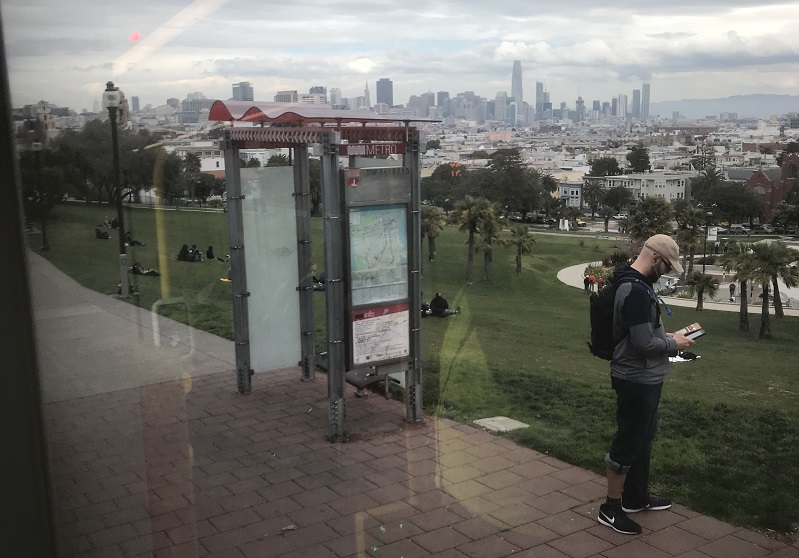 Check out the view from the top of Dolores Park.  It was a smooth ride, but now it's time to get back to work.