Market Street Railway: Starting a Museum in Motion
Tuesday, October 28, 2014
A gem of San Francisco culture and history, Market Street Railway's San Francisco Railway Museum and Gift Shop frequently hosts fascinating exhibits and showcases photographs that immerse you in the history of transportation in San Francisco. It provides a fantastic supply of prints and gifts for the history buffs in your life and features the only legal way you can "operate" an F Line historic car—a full-sized replica of the front end and control booth of a 1911 SF streetcar.
The pièce de résistance of the museum is the grand, Technicolor F Line streetcars rumbling outside their door, along Steuart Street, Don Chee Way and The Embarcadero. These are the "moving museums" that the Market Street Railway has helped bring to life.
Comprised of more than a thousand people who love San Francisco and her lively transit history, Market Street Railway was founded in 1976. Many of the members are current and former Muni employees who share their passion, knowledge and talent with the rest of the world by helping us make sure these "moving museums" are on the street.
Join us this weekend as we co-host Muni Heritage Weekend with our MSR pals! Ride the boat car (pictured below) and more historic favorites.
What's the Difference?
Don't know a cable car from a streetcar? The Market Street Railway website provides visitors a wealth of information about the streetcars, cable cars and San Francisco's rich transit history. Each streetcar and cable car has its own profile page, and engaging narratives help put them all in context. Do yourself a favor and explore streetcar.org.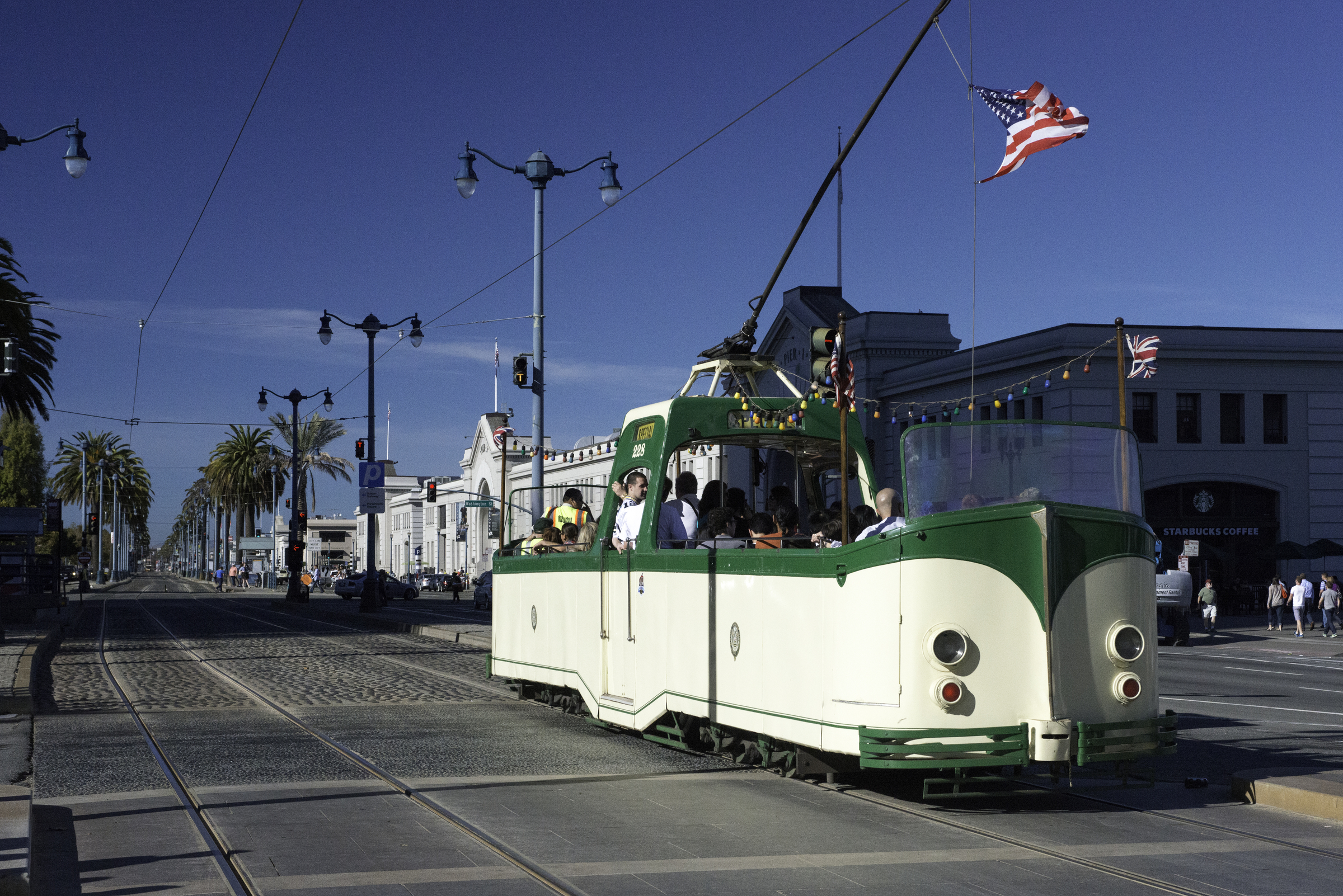 Streetcar 228, known as the "Boat Car" originally from Blackpool, England sails along The Embarcadero during the 2012 Trolley Festival. Nov. 4, 2012