Moving San Francisco Forward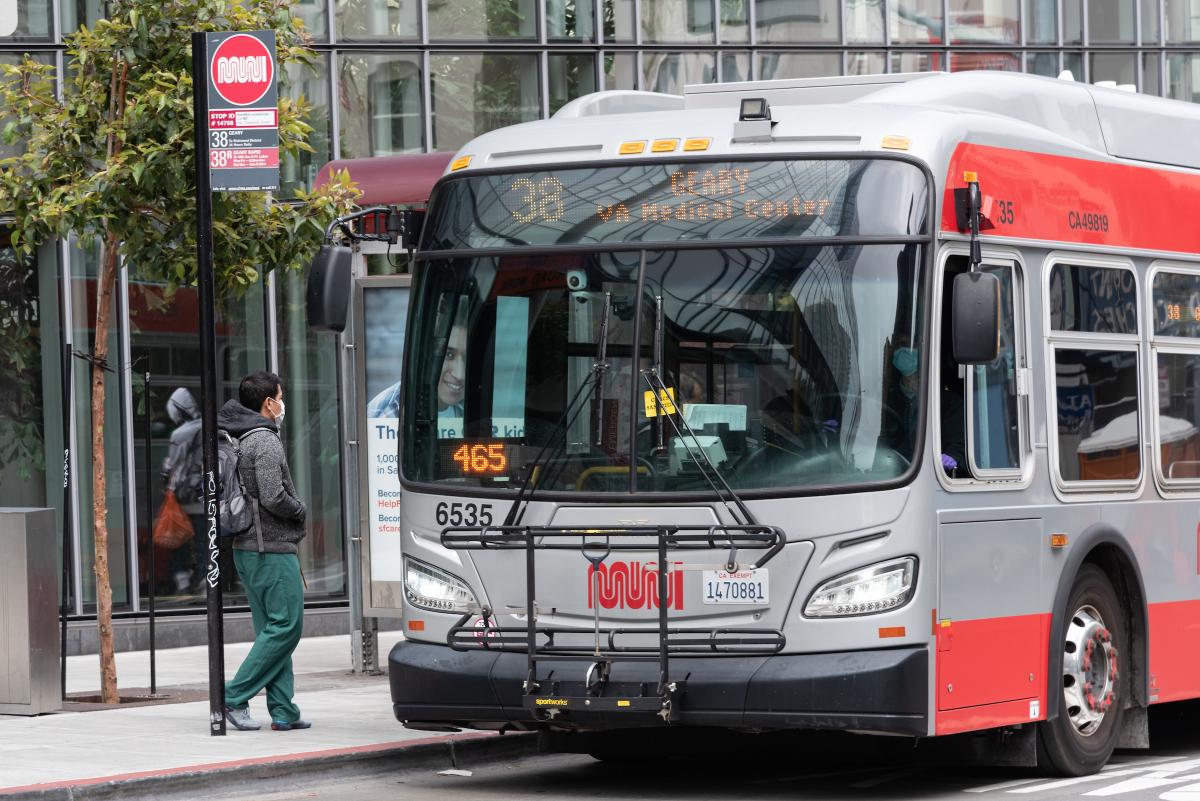 Your city transportation leaders are focused on caring for this city while we fight the coronavirus pandemic. And, we're also busy strategizing on what comes next. The city needs to be able to move in order to function.
San Francisco must take this moment to rebuild our transportation system purposefully and facilitate a resilient recovery. The SFMTA has been working with city leaders and public health officials to devise how best to do that in our new fiscal and public health reality.  
The SFMTA is developing a Transportation Recovery Plan which includes a series of levels that coincide with future allowances of economic activity by state guidance and our local public health officials. For each level, there are associated service and operational strategies. We will expand Muni service intentionally to address past problems, like subway crowding. Our plans actively respond to ridership data and community input and feedback. This is a data-driven plan to help not only us, but the city, succeed in our shared efforts.
For the first couple levels, the Transportation Recovery Plan maintains the current Core Service routes with increased capacity and frequency. We have seen significant travel time savings due to reduced congestion during this public health emergency, which also equates to lower costs, as compared to buses sitting in traffic. We'll be looking to expand our network of transit lanes to preserve these gains and protect riders from feeling the effects of budget cuts due to the economic impacts of the COVID-19 crisis.  
Making the streets safer to accommodate walking and biking as we emerge from Shelter-in-Place is pivotal to limiting a potential surge in traffic congestion. Our Slow Streets program, implemented during the shelter-in-place order, will continue as part of our recovery-- giving people more space to walk and bike for essential trips with appropriate physical distancing. Expanding Slow Streets supports more people walking and biking instead of driving or taking Muni. Additionally, we are investigating low-cost, reversible street treatments known as Quick Build to add bike lanes and safety improvements to certain streets that connect bicyclists to businesses.
One part of the plan I am personally committed to is ensuring that the SFMTA supports local business recovery. We are closely following the work of the Economic Recovery Task Force and are ready to offer solutions – this could mean things like providing street or curb space to requesting businesses where possible. These, among other services delivered by the SFMTA, will roll out in coordination with the broader work of our city partners. 
Above all, the health and security of our employees will always be at the forefront of our plan. Safeguarding our employees is both the right thing to do and fundamental to our ability to serve the public. We are proud we have been able to maintain some of the lowest rates of COVID-19 cases among major American transit agencies. This is not by luck or happenstance. From increasing vehicle cleanings to an early and on-going procurement of protective equipment for frontline staff, we have been proactive about employee health, which in turn promotes community health.  
While Muni ridership has hit unprecedented lows over the last few months, we're grateful to those who've stayed home to slow the spread of COVID-19 or taken non-Muni trips to allow those who had no other option to get to essential jobs and services. As more businesses re-open and more services become available, it is critical that the SFMTA support the city's new normal. We also need to bear in mind the limited resources of the agency and unique needs of mitigating risk in an environment with an invisible virus.  
San Franciscans have historically adapted to change very well, and the residents of our city have always been on the forefront of not only accepting but advocating for positive and meaningful change. If we are going to bring back our transportation system better than it was before COVID, we are going to have to engage in some discussions about trade-offs. For example, with reduced revenue, do we provide less service or do we provide service more efficiently by strategically dedicating road space to transit?   
We are incredibly thankful to all San Franciscans for your resiliency and your contributions to flattening the curve thus far. The SFMTA will continue to be here to support you in ways that will feel familiar, but also in new ways that may feel a little different as we operate in a new era. We would be remiss without thanking Mayor London Breed for her leadership during this time. Members of the Board of Supervisors and other stakeholders have provided valuable partnerships. We are also incredibly grateful for our congressional delegation, which advocated for relief funding that has helped us avoid layoffs and continue service during the pandemic.  
With continued support from regional leaders and continued patience from San Franciscans, we will emerge from this stronger and more resilient.