The Municipal Railway Planning Division & The First 5-Year Plan
The San Francisco Municipal Railway 5-Year Plan, 1979-1984 was the first comprehensive service plan created by the first San Francisco Municipal Railway transportation planners. The plan introduced a grid system to provide more efficient crosstown service with better neighborhood connections that would improve access and increase ridership, moving away from Muni's prior service design focused on trips to and from downtown. It also provided service standards, including coverage, capacity and stop spacing, many of which continue to inform Muni planning efforts today. The San Francisco Municipal Railway saw many changes at this time, including the opening of the Muni Metro, the conversion of some lines from diesel to electric trolley bus, a simplified fare structure and increased fares and historic streetcar service on Market Street. 
Prior to the mid-1970s, the San Francisco Municipal Railway's service development was determined by a mix of privately-operated transit systems it had acquired, rather than one master transit plan. This changed when the federal government required the agency to submit a 5-year plan to be eligible for funding.  
The entire process began when President Lyndon B. Johnson signed the Urban Mass Transportation Act of 1964 into law in response to the nation's long-term transportation investment needs. The new law provided grant and loan money to local transportation systems and created an oversight agency, the Urban Mass Transportation Administration (UMTA), which would be renamed the Federal Transit Administration (FTA) in 1991. The Metropolitan Transportation Commission (MTC) then was put together by the California State Legislature in 1970 and tasked with reviewing transportation grant applications submitted by agencies in the state.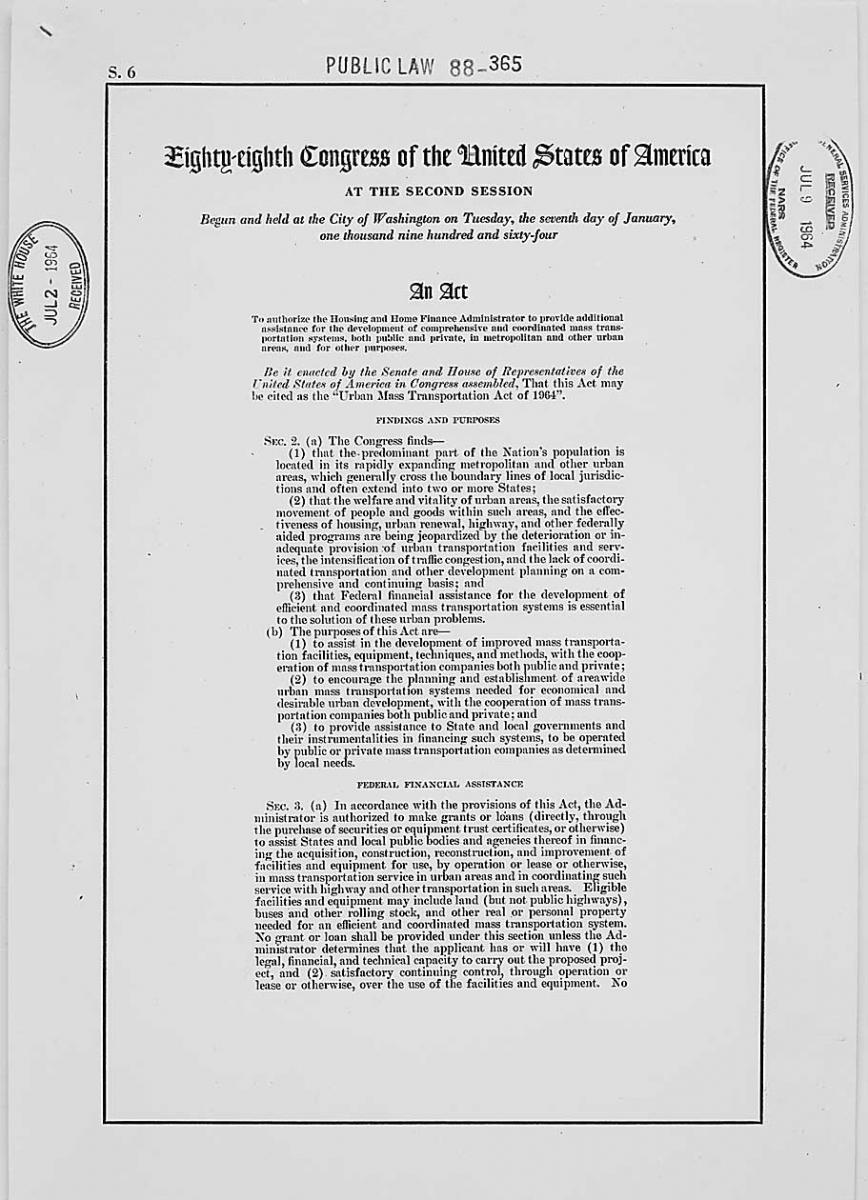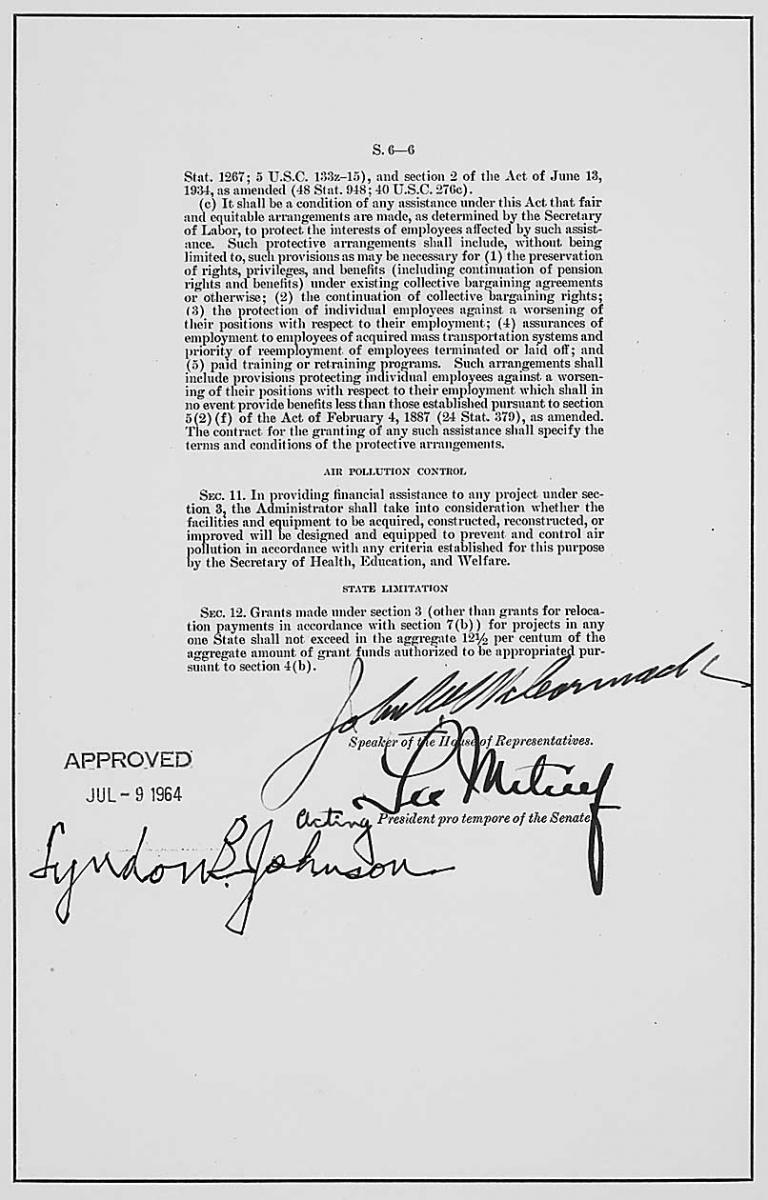 Urban Mass Transportation Act of 1964, Public Law 88-365, 78 STAT 302
An in-depth study of Muni was undertaken in 1974 by Wilbur Smith & Associates, a private consultant and author of the UMTA's Characteristics of Urban Transportation Demand: A Handbook for Transportation Planners. The Municipal Railway Planning, Operations and Marketing (POM) Study was completed in 1977 and analyzed the Muni system and the travel needs of its riders and made recommendations for a 5-Year Plan. 
 A new in-house Muni Planning Division that had been created with UMTA funding in 1974 presented the POM Study at more than 70 community meetings, and after intense review and several revisions, The San Francisco Municipal Railway 5-Year Plan, 1979-1984 was drafted.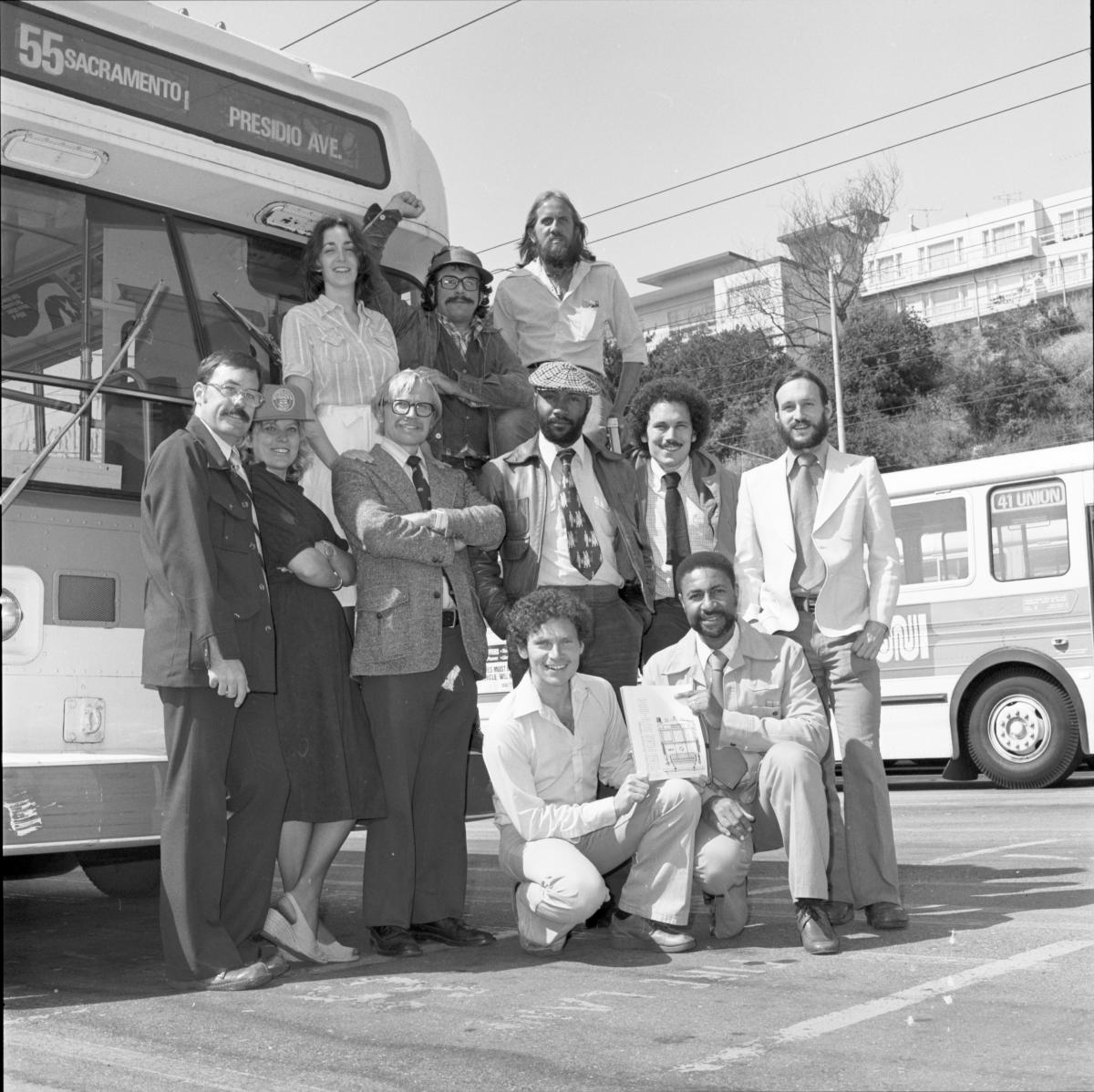 Muni Planning Division Employees in Presidio Trolley Coach Yard, May 17, 1979
Since that first plan was written, transportation planning at the SFMTA has expanded to include capital projects, street design, bike lanes, paratransit, parking, historic streetcars and much more, while promoting safety, equity and sustainability. The SFMTA continues to publish an operating and service plan approximately every 10 years, now called the Short-Range Transit Plan (SRTP), which is based on the needs, goals and agency priorities to serve the people of San Francisco.