New Accessible Muni Platform Coming Soon at Balboa Park
Monday, September 22, 2014
In the occasional Construction Junction feature, we'll fill you in on the construction going on around the city to improve our local transportation network.
We're building a new accessible boarding platform and ramp on San Jose Avenue, at the Muni Metro stop serving the Balboa Park BART Station. The ramp and platform will allow people with disabilities to safely and comfortably board Muni.
The new platform is the first phase of a larger project to make Muni more reliable and efficient around Balboa Park Station. In other phases we will replace worn train tracks, upgrade the overhead contact system and beautify the area with new landscaping.
We expect to finish building the platform this November. While construction is in progress, the Balboa Park Muni stops serving the J Church and K Ingleside lines are temporarily relocated. For specifics, please see the project webpage at www.sfmta.com/BalboaParkStation.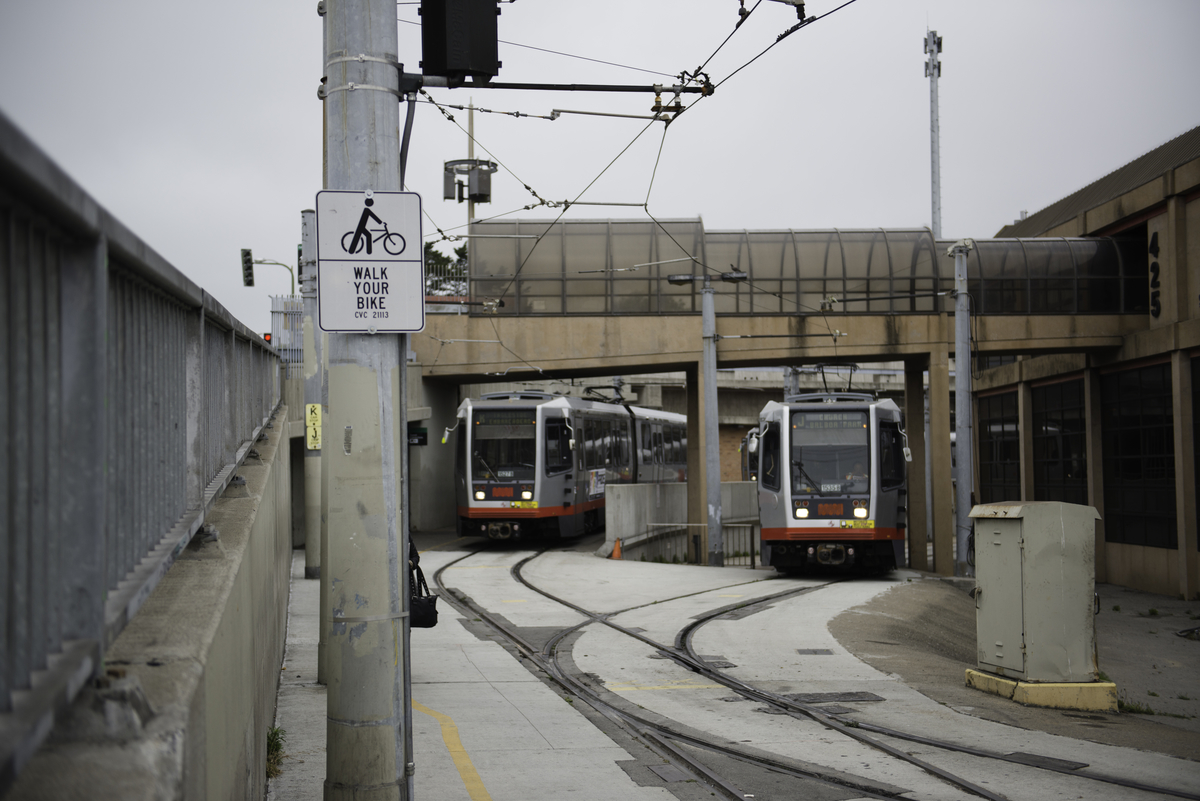 We're working to make Muni more efficient and reliable in the area shown here, near the Balboa Park BART Station.