New Canopies Being Installed Along Market Street
Tuesday, November 13, 2018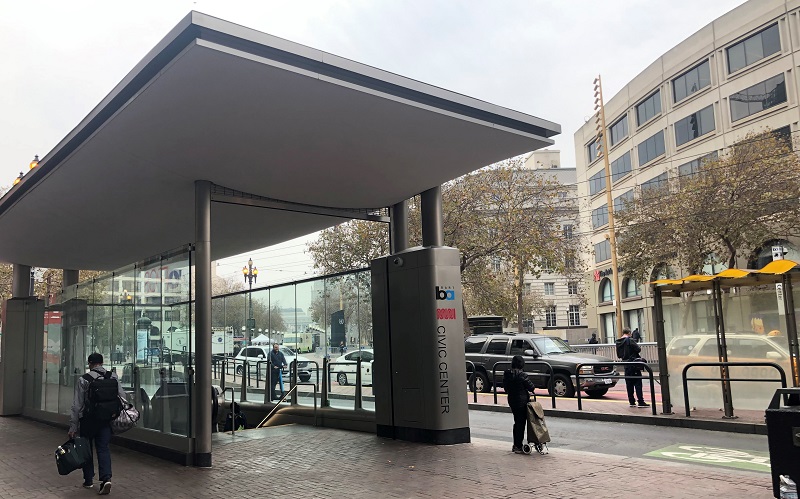 BART in partnership with the San Francisco Municipal Transportation Agency have opened the first two canopies above the Market St. entrances. One of the pilot canopies is located above Powell St. Station and the other above Civic Center Station. Twenty-two additional canopies will be constructed above all of the remaining street-level entrances at the Embarcadero, Montgomery, Powell and Civic Center Stations. They will be built in conjunction with another project that will replace 41 escalators serving the same four stations. 
 
The canopies will protect the new escalators from the wear-and-tear of elements like rain and wind-swept debris. 
They will also provide an added layer of station security and cleanliness through motorized gates that allow the entrances to be locked at the street level when stations are closed. 
Each canopy will also include a real-time digital display that shows train arrival times, LED lighting and security cameras.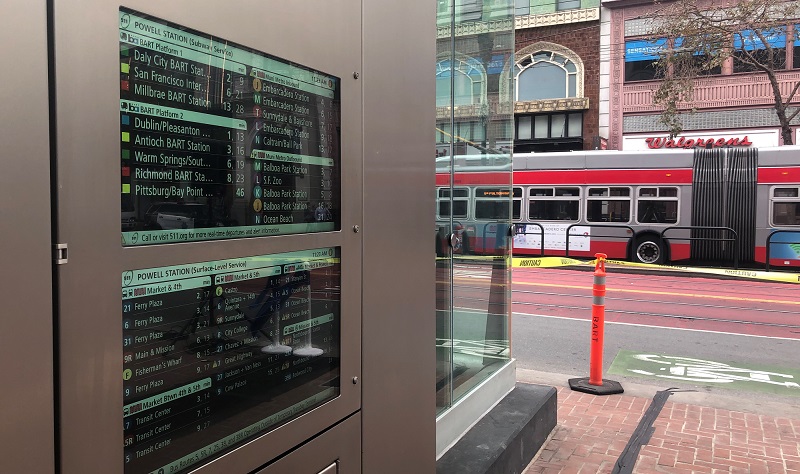 Since the 2015 opening of the 19th St. Station canopy in Oakland, escalator downtime has been cut by 30 percent. We anticipate similar improvement to escalator performance in downtown SF when the Canopy/Escalator Replacements are completed.
Contracts partially funded through voter-approved Measure RR bond money will be awarded in 2019 to build additional canopies above all of the remaining 22 BART and SFMTA entrances above the four downtown San Francisco stations.