New Leadership For the CTA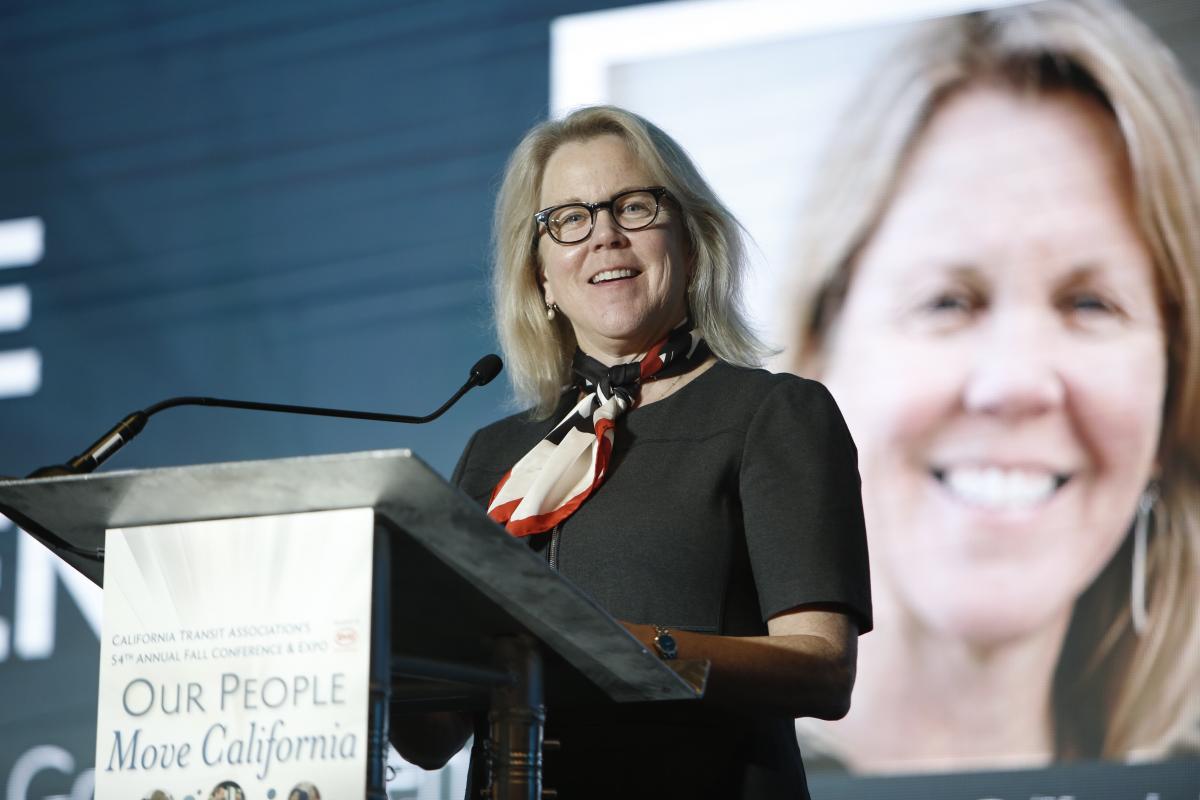 Kate Breen, who has served the SFMTA in a Government Affairs role since 2001, was recently elected to serve a two-year term (2019-2021) as Chair of the California Transit Association (CTA) Executive Committee. As a member of the SFMTA executive leadership team, Breen oversees government and regulatory affairs at the local, state and federal levels. Before joining the agency, Breen honed her skills in the legislative affairs department at the Metropolitan Transportation Commission.
Many members of the SFMTA staff serve in leadership roles with other organizations in the transportation industry. This is a central component of our strategy to advance the state of practice for planning, engineering and operations as well as influence public policy efforts related to safety and sustainable transportation across the state and both nationally and internationally. 
A longtime, active member of the CTA Executive Committee, Breen served as Vice Chair from 2017-2019 and has previously led the Association's State Legislative, and Finance and Management committees. She is also a member of the CTA Emerging Mobility Task Force, the California Zero Traffic Fatalities Task Force, and leads the SFMTA's engagement with the California City Transportation Officials (CaCTI) collaborative, in partnership with the National Association of City Transportation Officials (NACTO).  
The California Transit Association brings together key leaders from around the State to set the foundation for a more effective dialogue about public transit. The Association connects riders to destinations, communities to economic progress, Association members to lawmakers and industry professionals to other like-minded individuals who are working toward the same goals. With over 250 member organizations, including all of California's largest urban transit operators, the CTA is the leading advocate on behalf of public transit in the state.
We couldn't be more thrilled to have Kate Breen represent us and share San Francisco's values and priorities with the rest of the state!​