New Muni Train Gets Rave Reviews from Riders
Tuesday, November 28, 2017
The reviews are in and commuters are loving their new Muni trains! From more standing room to a quieter ride, it's easy to see why these trains will be enjoyed for years to come. 
Here are some tweets from our riders who caught Car 2006 on the N-Judah line this past week: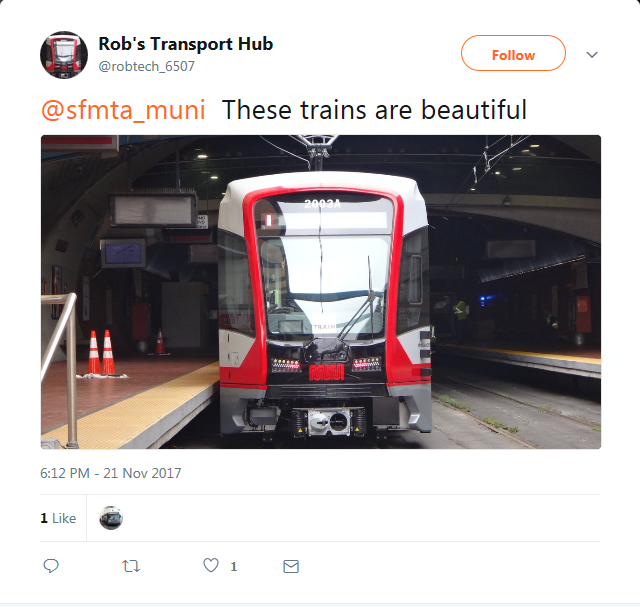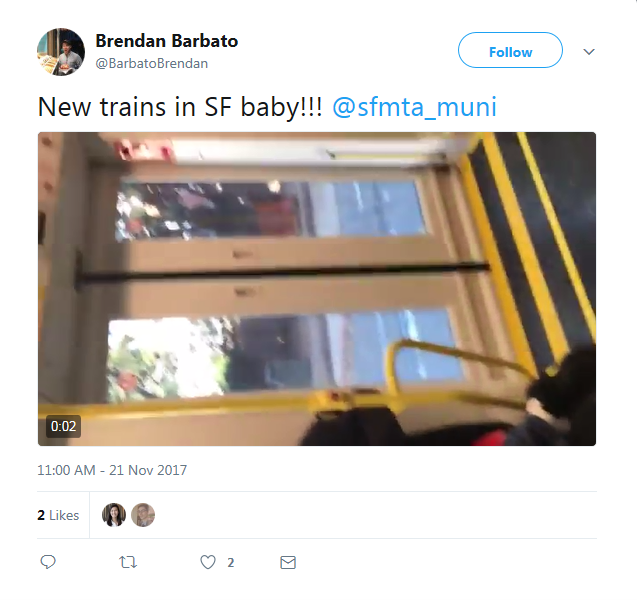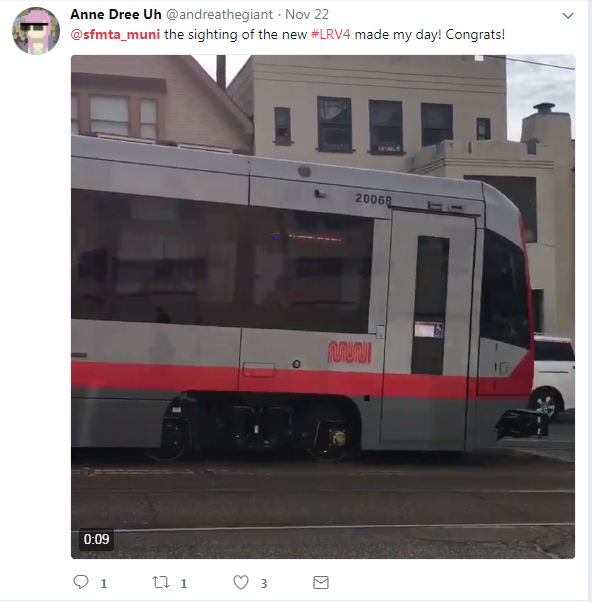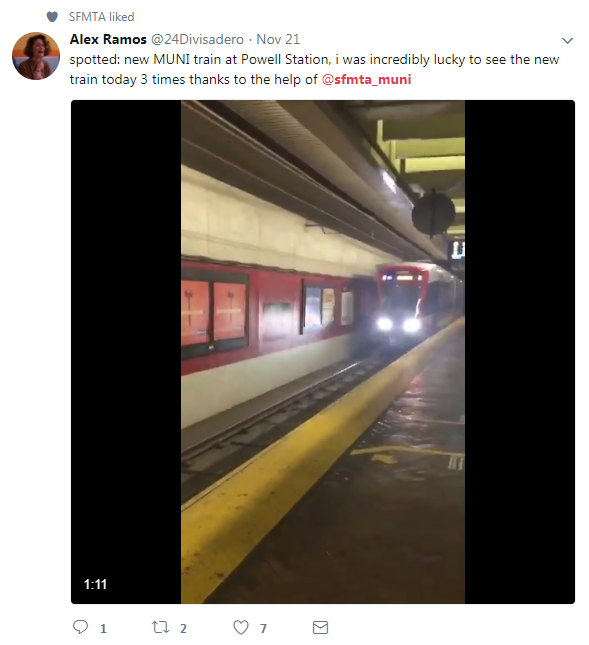 The train rollout plan is ahead of schedule. The initial rollout plan specified that 24 trains would be in service by the end of next year and now the agency is currently on pace to rollout 68 new vehicles over the same period of time. The new trains will ultimately expand the fleet by 68 and then eventually replace it.
Let us know what you think! Follow us on Twitter @sfmta_muni and leave a comment about the new trains, and snap a picture if you see it out and about.
Check out our video and photo coverage to learn more about your new trains:
https://www.sfmta.com/about-sfmta/blog/video-lrv4-officially-service
https://www.sfmta.com/about-sfmta/blog/testing-munis-new-trains-first-look
https://www.sfmta.com/about-sfmta/blog/your-first-new-muni-train-san-francisco
New Muni Train Features