Parking Changes Coming To Dogpatch
Monday, September 17, 2018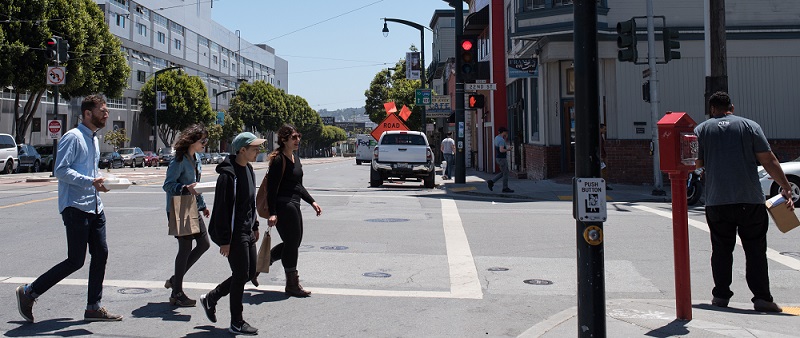 Between September and October of 2018, residents and merchants in the Dogpatch will see new parking signs and up to 50 multi-space parking meters installed on nearby streets. The SFMTA will be installing four types of parking controls as part of the Dogpatch Parking Management Plan:
Residential Permit Parking (RPP) Area EE

4-hour time-limited parking

Metered parking with 4-hour time limits

Metered parking with no time limits
About The Dogpatch Parking Management Plan
As residential and commercial development activity in the Dogpatch has accelerated over the last several years, on-street parking regulations became necessary to help ensure that parking is available for those who need it the most. When parking spaces are left unregulated, they tend to stay occupied, leaving drivers to circle looking for a spot. This adds to increased traffic congestion, greenhouse gas emissions and transit delays. It also makes the streets less safe and pleasant for people who live in, work in and visit the neighborhood.
On April 17, 2018, after two years of planning and community outreach, the SFMTA Board of Directors approved the Dogpatch Neighborhood Parking Plan and the establishment of RPP Area EE.
The Dogpatch Parking Management Plan is an effort to improve the availability of on-street parking and meet the current and future demands for parking in the neighborhood.
Though Dogpatch is a dynamic, popular and growing neighborhood, only 20 percent of the on-street parking is currently regulated. The Parking Plan, which includes residential parking restrictions, general time limits and paid parking, will help to improve parking availability in the face of growing demand. Under the new plan, 96 percent of parking in the Dogpatch will now be regulated.
Did you know?
Today, there are approximately 1,500 housing units in the Dogpatch.

Over the next two years, the City Planning Department estimates that over 1,500 new residential units will be built in the Dogpatch, doubling the total population.

The Pier 70 project will add as many as 3,000 housing units and 9,800 jobs.

There are currently 400 business establishments, employing roughly 7,000 workers in the Dogpatch.

There are more than 2,600 on-street parking spaces in the Dogpatch (80 

percent

of which are currently unregulated). These spaces are nearly 100 percent occupied on weekdays. As residential and commercial development continues to thrive, parking conditions will only deteriorate further if action is not taken to actively manage them.
How to Avoid a Parking Citation 
Look for and comply with all posted parking control signs.

If a meter has been installed, please make sure to insert proper payment. Meters will begin accepting payment as soon as they are installed and activated.

Parking meters accept payment by cash, credit card, SFMTA Parking Card, or you may pay with the PayByPhone service. PayByPhone allows you to add time to a meter from wherever you are. To pay by phone, call 1-866-490-7275 or download the PayByPhone App for your smartphone.
Consult the Dogpatch Parking Plan 

map

to become familiar with the location of all planned parking controls. 
To provide assistance with the new meters and answer questions, SERCO (City's Parking Meter vendor) will have ambassadors present on the new metered blocks during the first week of meter operations.
If you have any questions regarding the Dogpatch Parking Management Plan and/or about the new meters, please visit our project webpage or contact Parking and Curb Management at InfoRPP@sfmta.com