Party Like it's 1918: The Twin Peaks Tunnel Turns 100!
Thursday, February 1, 2018
The Twin Peaks Tunnel is hitting a huge milestone this year—turning 100! That's 100 years of access to the southern and western areas of San Francisco. We're celebrating with a photo exhibit and walking tour on February 3rd at the West Portal Library Open House from 1 to 5pm. Stop by for some swag, a history lesson, and a walking tour lead by Rick Laubscher from the Market Street Railway.
Here's a bit of history: Following two and a half years of construction, the Twin Peaks tunnel was complete by mid-1917 and the final pieces of streetcar infrastructure were laid in place later that year. By 1918, Muni's K Ingleside streetcar made its debut through the Beaux-Arts style façade of the West Portal of the Twin Peaks Tunnel to a crowd of cheering residents. Prior to the creation of Muni Metro and its Market Street subway tunnel, the Twin Peaks Tunnel emerged heading towards downtown at its East Portal on Market at Castro, with streetcars continuing above ground. By the late 1970s, we were well on our way to constructing the East and West Portals in preparation for what you use today—the Muni Metro subway.
Today, the tunnel is integral in transporting about 80,000 riders dialing on the K Ingleside, L Taraval, and M Oceanview lines.
It's no surprise that at 100-years-old, the Twin Peaks Tunnel needs extensive work to its interior to continue to operate safety and reliably for years to come. The tunnel's infrastructure, including the tracks, walls and drainage systems, must be maintained in a timely manner to keep up with the demands of the Muni system. The Twin Peaks Tunnel is currently under a speed restriction, which slows down trains as they travel through. Replacing the tracks will lift the speed restriction and allow trains to move faster through the tunnel and speed up travel times. Seismic reinforcements will better protect the tunnel's overall structure and stability.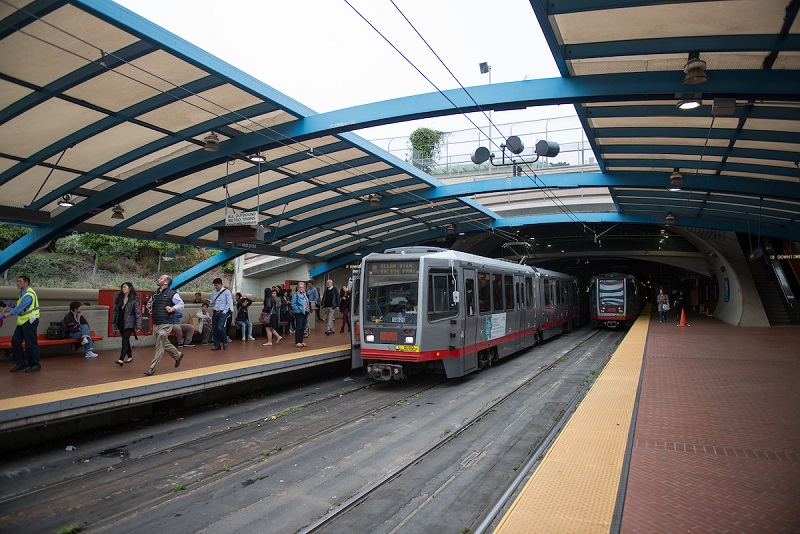 You can marvel at the Twin Peaks Tunnel's storied history and catch glimpses of what the subway looks like today in the video below.
You can find more videos celebrating the centennial, and a closer look at the work we do on our Youtube page.