Portion of Howard Street to Close for Two and a Half Weeks
Friday, September 7, 2018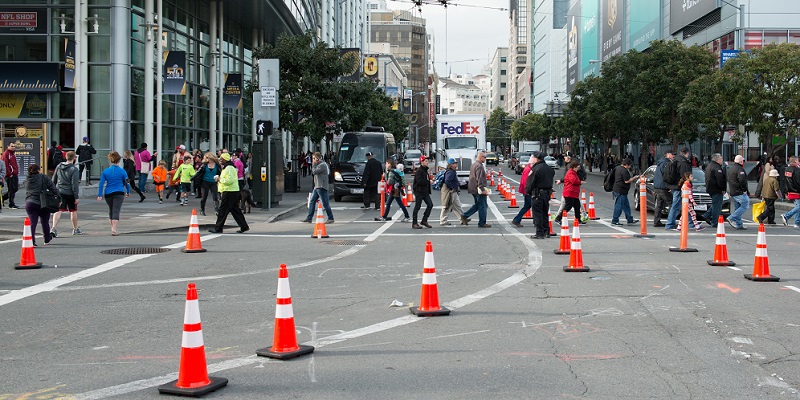 Heads Up: Starting 6 a.m. Tuesday, September 11 through 8 p.m. Sunday, September 30, Howard Street between 3rd and 4th streets will be closed to vehicular traffic.
The closure begins with the start of the Global Climate Action Summit. The Summit is expecting around 5,000 attendees and will provide a unique venue to celebrate the extraordinary achievements of countries, states, regions, cities, companies, investors and citizens with respect to climate action. 
The closer will conclude after the annual Dreamforce Conference at the Moscone Center. Dreamforce gathers the entire Salesforce community, customers, partners, employees, and key stakeholders for a fun family reunion. 
The short period between the two convention closures will be used for intensive work on remaining aspects of Moscone Center construction that otherwise would have required a number of other partial or full closures later in the year.
We are expecting heavier than normal traffic throughout the closure period from 2nd to 4th streets between Market and Harrison streets. Vehicular and bicycle detours will be posted.