Powell Street Pilot to Launch This Month
Tuesday, November 3, 2015
Lots of Muni and general transit news this week. The Examiner takes a look at the Powell Street Pilot, the Chronicle outlines regional transit efforts to address the coming growth and Hoodline points out that 4th and King construction begins an eight-day stretch starting this Friday.
The Powell Street Safety and Sidewalk Improvement Pilot was approved at the SFMTA Board meeting this afternoon. The pilot will test limiting privately owned cars on Powell Street between Ellis and Geary (it's already closed south of Ellis) for 18 months. Muni, taxis, paratransit and emergency vehicles will be allowed on Powell between Ellis and Geary.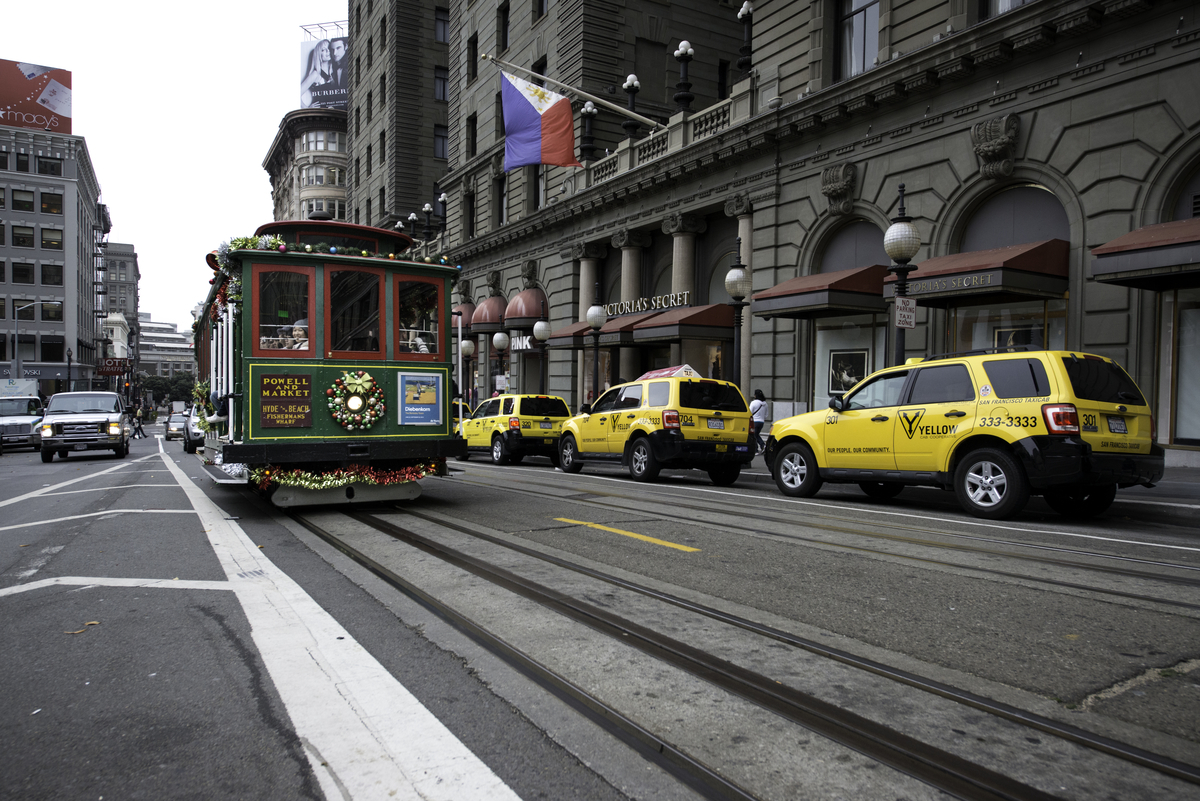 The goal is to create a better environment for the more than 4,000 people, per hour, who walk Powell. This high pedestrian volume, plus loads of cars, leads to extreme congestion. That's how the three key intersections in this pilot — Powell at Ellis, O'Farrell and Geary — got on the the Vision Zero plan. The greatest concern is vehicles turning onto or off of Powell and into pedestrians crossing the street.
The congestion also leads to blocking the box, when cars stop in the middle of an intersection. This means cars can't turn left or right and the cable cars are left to sit in the middle of the traffic.
The cable car division has reported a nearly 50 percent jump in cable stranding or fraying, which requires replacing the cable, since 2000. Half of that has been seen since 2010. The cable is what the cars grip onto in order to be propelled down the street. The congestion is a likely culprit as maneuvering the cable cars through traffic means the grip used to hold the cable has to clamp on and off over and over again.
We know that a Powell cable car ride from end to end should take approximately 30 minutes. During peak periods it can take 30 minutes just to travel from the Cable Car turnaround at Market to Geary Street at Union Square.
During the pilot, the project staff will continue to work with the Union Square Business Improvement District and other city partners to adjust as needed.
Each Tuesday we bring you a tidbit of transit news or trivia, either from our own backyard or from around the globe.