The Power of One: The SFMTA Gives Back
Tuesday, December 2, 2014
As individuals take a moment on #GivingTuesday to support their favorite charities and non-profits, we wanted to celebrate the giving spirit that is alive and well at the SFMTA.
Each year, the SFMTA participates in the city government's official "Heart of the City" Combined Charities Campaign. And this year, contributors throughout the SFMTA came together to surpass our charitable giving goal by $20,000, with preliminary estimates tallying a total of $130,000.  More than 81 percent of this total came from the SFMTA's "Leadership Givers" who contribute $500 or more annually.
Run by a network of volunteer captains throughout the agency, the SFMTA's Combined Charities efforts offer all employees a chance to donate through the payroll system to local charities. (It also allows one-time contributions to an established non-profit, i.e., schools, churches, etc.)
One staff member, Sululagi Palega, who has served as a Combined Charities team captain for over 10 years, really stepped up this year to pick up the work of a fellow captain who had to return home during the campaign for a family emergency.
Palega, head of the Muni Transit Assistance Program (MTAP), stressed to fellow team members that he didn't care about how big or small their donation was but that it was important to help those in need. "Those of us who are more fortunate than others should be able to reach out," Palega told his MTAP team members, "because you never know, at some point that may be us, it may be our kids, or our grandkids. We're all somebody's child and we've all had mothers and fathers at one time."
Palega never forgot his upbringing and roots in the Hunter's Point neighborhood or that community's show of generosity to help aid his family when he was a child. Again, the support of his community was crucial when his son, Sululagi Palega Jr., was shot and killed in 1994.
Instead of bitterness and anger, Palega saw the tragedy as a reaffirmation of the need for charity and the difference one person can make in another's life. He became more active in supporting disadvantaged youth, working with organizations like Big Brothers, the Hunter's Point Boys and Girls Club and other community-based charitable groups. "It was somebody else who didn't take the time to share that kindness with their kids that put a big hole in my life and my family's life," he said.
This year, Palega's group, MTAP, increased their Combined Charities pledges from 85 to 100 percent.
Whether borne out of tragedy or from a commitment to helping those in need, stories like this speak to the "power of one" that lies within us all to create good will that carries far beyond the holiday season.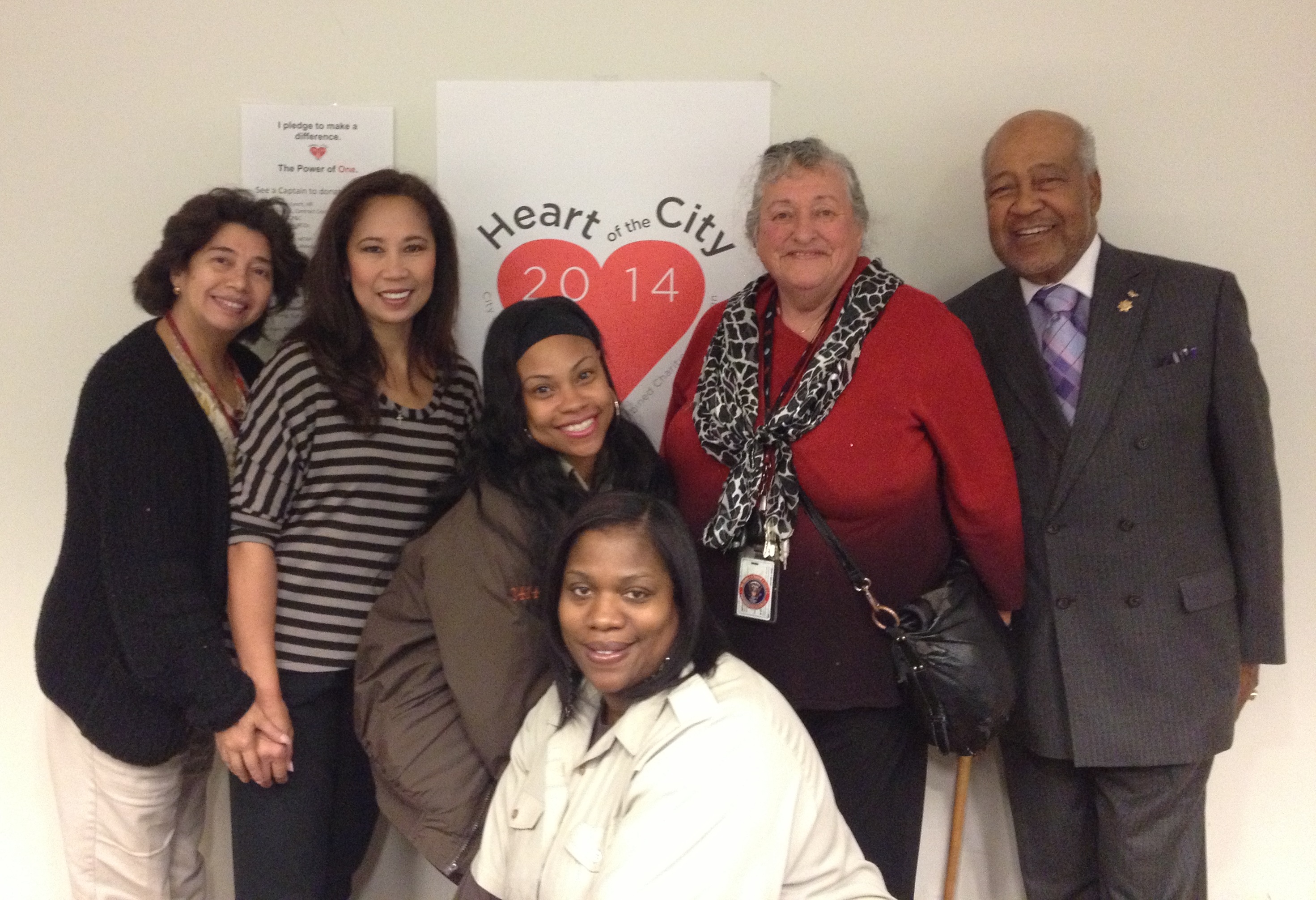 Combined Charities Colleagues: Back row: Carmen Burgos, Aida Corpuz, Aisha Adams, Pauline Gonzalez, Sululagi Palega. Front row: Monise Batte