Safety Roadeo Winners Stand Together to Make Streets Safer
The entire agency came out last Saturday morning to focus on the skills that keep Muni's buses and the Go-4 vehicles used by parking control officers operating safely on our streets. Operators and parking control officers work hard to drive expertly and safely. With the traning division's support, they displayed these skills at the SFMTA's 31st Bus Roadeo.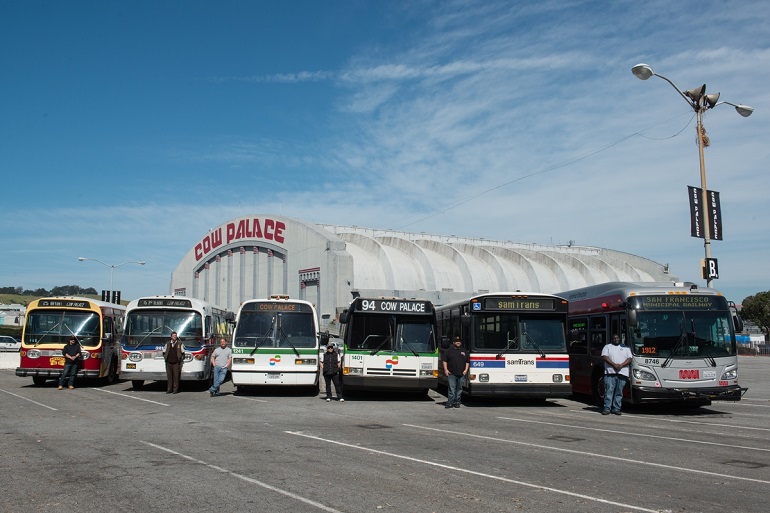 Vintage, modern and guest system buses line up as part of Saturday's celebration.
We are very excited to share some of the highlights of the event and extend our congratulations to the winners. The winner of the transit competition, Kevn Grady who is also the reigning international champ — is elligible to represent the SFMTA at the American Public Transportation Association International Roadeo. 
2016 Roadeo Winners:
Parking Control Officers
Trevor Adams
Jamal Baqleh
Lawrence Manu
Transit
APTA  Local Roadeo Contest
Kevin Grady
Andrae Johnson
Jose Macasacol
Non-APTA Operators and Mechanics
Jasmine Stratham
Tony Mak
Michelle Bell
Inspectors
Ce Qiang Fu
Ken Anderson
Joseph Choi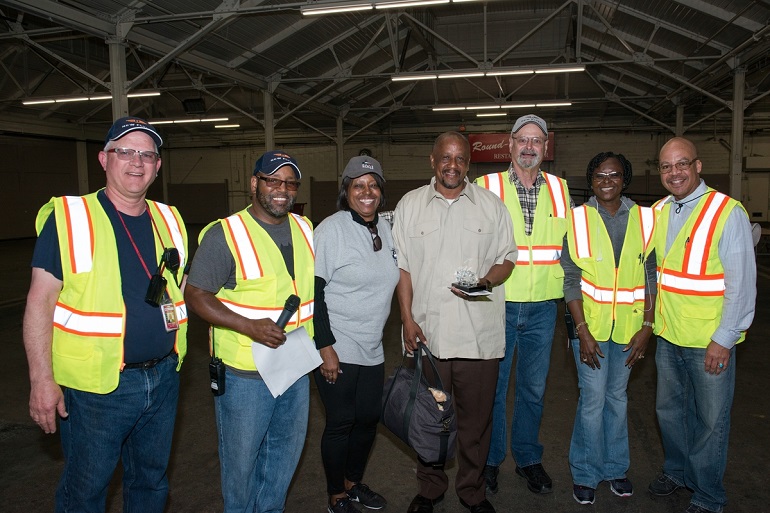 Kevin Grady stands with his Muni operations and safety colleagues after his win at Saturday's roadeo.
 

Parking control officers who won the PCO division of the safety roadeo stand with their colleagues and the contest judges.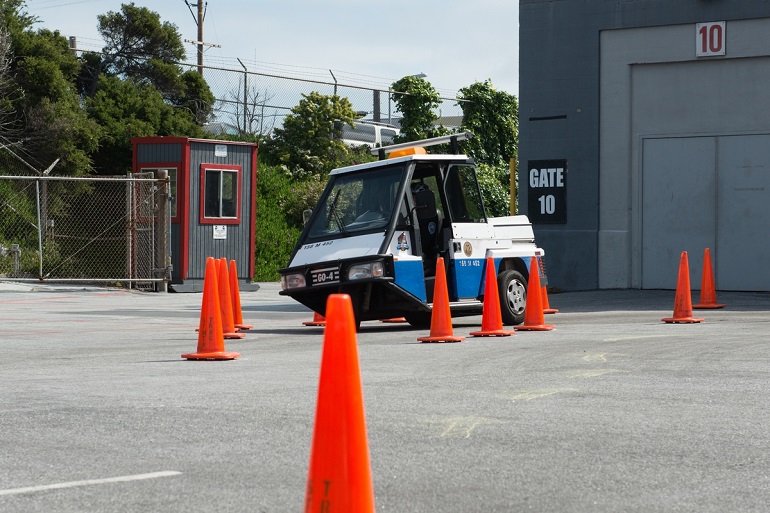 PCO Go-4 driver is put through its paces around the cones of the roadeo obstacle course.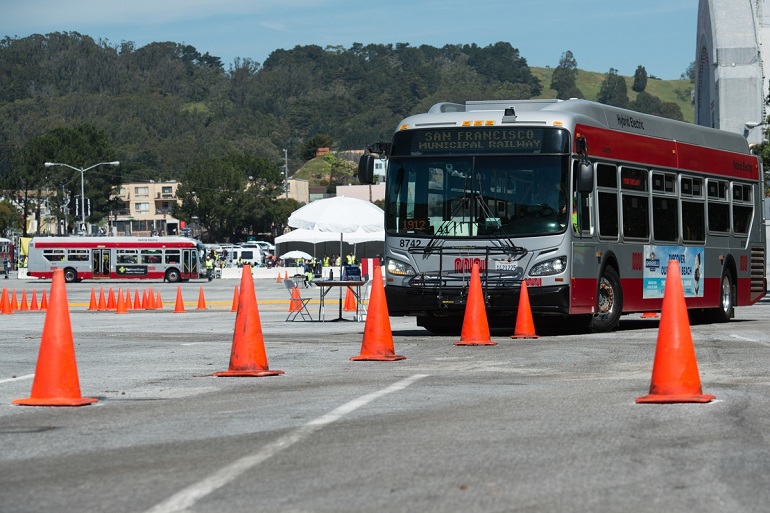 A Muni bus winds its way through the orange safety course for the roadeo competition.
 

Participants and spectators (including SFMTA leadership) watch as an operator prepares to take to the roadeo course.