SamTrans to launch Foster City Commuter Express in San Francisco August 19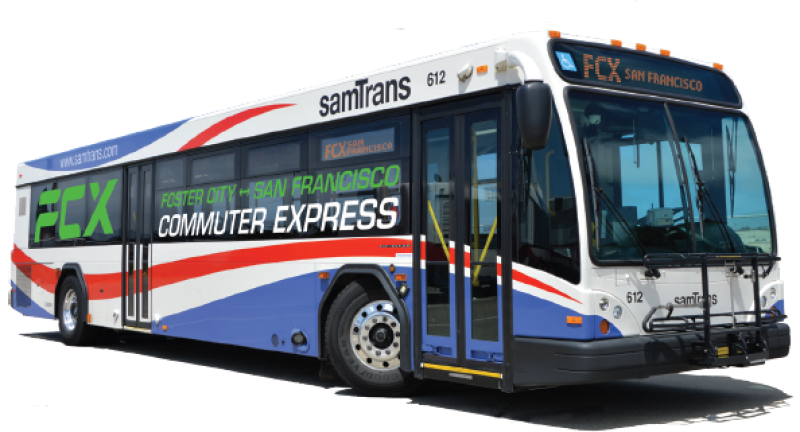 The SFMTA is excited to support SamTrans with their launch of the new Foster City Commuter Express service called Route FCX. It will run every 30 minutes during weekday peaks between Foster City and San Francisco from 6:00 a.m. to 8:00 a.m. and 3:30 p.m. to 6:00 p.m. To let customers try out the new service, SamTrans will be offering free rides aboard the FCX August 19-30.
Route FCX will add stops in the Civic Center area and Financial District, major employment hubs for the City. The route will connect to Muni, San Francisco Ferry Building, BART along Market and Embarcadero and AC Transit through the Salesforce Transit Center. The new service is expected to reduce transfers required for customers to complete trips to and from work.
Route FCX is the first of six planned express bus routes to be implemented over the next five years.
Here you can find information on fare and schedules for Route FCX.