San Francisco Parking Tips: Don't Park on the Sidewalk
Monday, November 21, 2016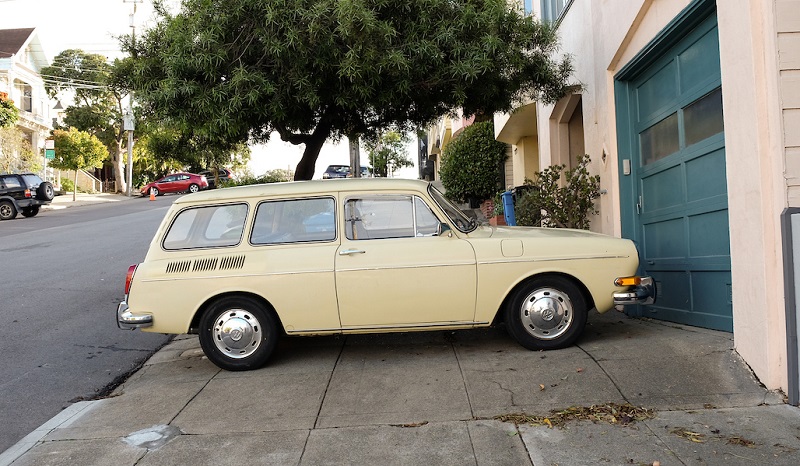 Parking a vehicle on the sidewalk isn't just illegal – it makes sidewalks less safe and accessible, especially for those using wheelchairs and strollers and those who are visually impaired.
Sidewalks, which are legally defined as the areas of a street between a property line and a curb, are dedicated to provide clear passage for people. California Vehicle Code Section 22500F prohibits stopping a vehicle – including motorcycles – on "any portion" of the sidewalk.
A vehicle parked in violation of that law can be cited and/or towed, even if the sidewalk is partly clear, or if a vehicle is parked in a driveway. Furthermore, sidewalk parking violates the rights of those with disabilities to use the sidewalks free of hazards established in the Americans With Disabilities Act.
The key to remember is that the purpose of these laws against sidewalk parking is to ensure the right of safe passage for you and your neighbors – please respect them.
To report sidewalk parking or any other parking violation, call 311 or SFMTA Parking Enforcement directly at 415-553-1200.
For more on how to park legally in San Francisco, see our Parking Guide webpage and download the full Streets of San Francisco Parking Guide (PDF). The full text of local laws governing parking and traffic can be found in the San Francisco Transportation Code.
Our "San Francisco Parking Tips" blog series explains some of the lesser-known rules listed in the SFMTA's new Streets of San Francisco Parking Guide (PDF). It's part of the SFMTA's effort to make it easier for locals and visitors to understand and follow the rules of on-street parking.