SF to Receive $11 Million for Innovative Transportation Solutions From USDOT
The SFMTA and our partner agencies will receive an $11 million grant from the U.S. Department of Transportation to use emerging technology to make transportation in San Francisco smoother and safer.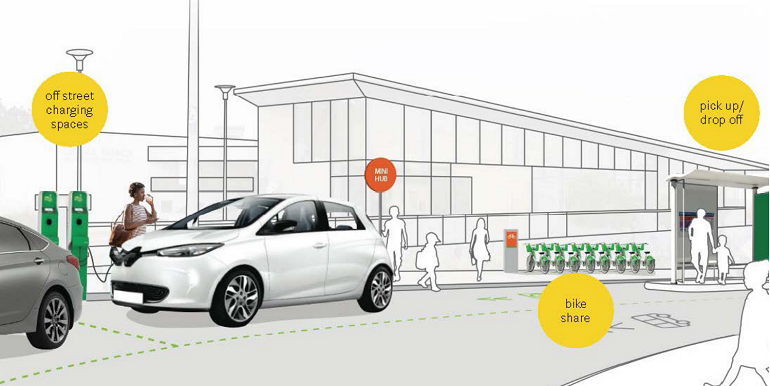 The USDOT made the announcement this week at the White House Frontiers Conference, where the focus of the local and transportation policies focused on making cities "smarter" by leveraging technology to improve transportation.
Mayor Ed Lee and Democratic House Leader Nancy Pelosi applauded the announcement of the grant, which will allow us to implement some of the ideas created to apply for the USDOT's Smart City Challenge earlier this year, which was won by Columbus, Ohio.
"Moving people and goods safely and efficiently throughout our city and region is a top priority for me," said Lee. "With this funding, San Francisco can move forward with a number of pioneering projects across the city that will utilize advanced transportation technology to address traffic congestion on our streets and allow for a smarter and more equitable transportation system for all San Franciscans." 
San Francisco's projects funded by this grant build on the partnerships and ideas developed for the original Smart City grant, and the goals remain the same: To harness emerging technological innovations to make transportation smarter and more equitable.
As the DOT describes it, the new grant awarded to SF and 18 other communities nationwide is part of a program designed to "address the challenges facing America's transportation infrastructure over the next three decades, such as a rapidly growing population and increasing traffic."
The six funded programs will create:
New connected high-occupancy vehicle (HOV) lanes for public transit and carpools
Dedicated curb space for pick-up and drop-off by carpools and ridesharing services
Smart traffic signals to reduce congestion and improve safety
A connected, electronic toll system for the congestion pricing program at Treasure Island
The deployment and testing of electronic, autonomous shuttles serving intra-island trips on Treasure Island.
We're excited to work with our partners at the San Francisco County Transportation Authority and at UC Berkeley to implement these innovative ideas thanks to the grant.