SF Supervisors Approve Plan for Muni's Subway Cell Service
Tuesday, October 25, 2016
Today, the Board of Supervisors approved a resolution authorizing the SFMTA to proceed with the plan to extend BART's existing underground cellular network to Muni's subway from Embarcadero to West Portal station. This service, while it would not provide free Wi-Fi, would give Muni customers the ability to access their phones while in the subway.
Our staff have worked closely with BART and greatly appreciate the leadership of Board of Supervisors President London Breed, who helped us announce the start of this effort last month and sponsored today's resolution with Supervisor Katy Tang.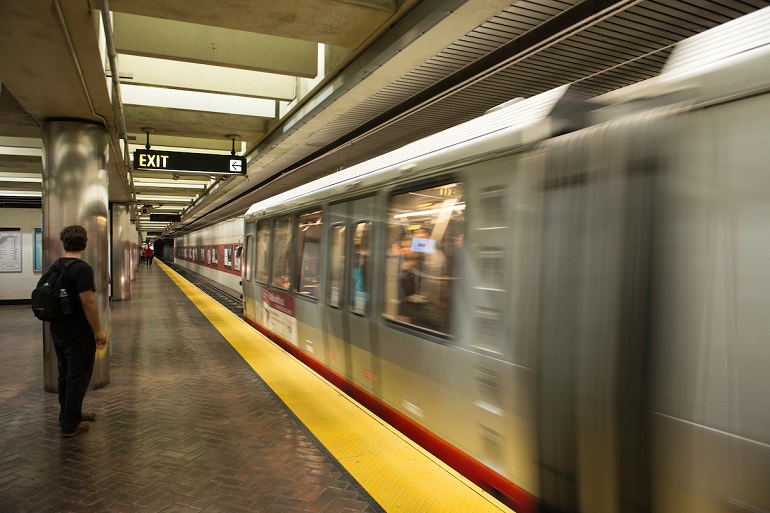 "My office has been working closely with Muni and BART for a couple years to bring cell service to Muni subway riders," said Breed. "Our plan not only improves the rider experience; it will actually make money for Muni. It's truly a win-win, and I want to thank Director Josefowitz and all the BART staff, Sonali Bose and Ed Reiskin at SFMTA, and my Chief of Staff Conor Johnston."    
"We have heard from our riders who have asked for cell service in the subway for some time, so we are working to deliver this amenity in partnership with BART," said Director Reiskin. "Providing cell service within the Muni Metro will help improve communications to our Muni riders, can assist in emergency situations, and will give the riding public an additional service they want." 
BART riders may be familiar with the cell service that allows riders to use their phones while onboard, no matter their destination. Muni seeks to create a similar situation. The construction to extend BART's existing network to the Muni subway is expected to take approximately 12 to 18 months once an agreement is reached with the cellular carriers. The Board's approval clears the way for the negotiations on that agreement to begin.
The existing BART underground cellular network is used by AT&T, Verizon, Sprint, T-Mobile and Metro PCS. BART constructed the nation's first neutral host underground cellular network that allows competing carriers to use the same equipment, extending competitive cellular markets to the underground while minimizing the amount of wayside equipment. The SFMTA Board approved the collaboration between BART and Muni to extend the existing BART cell network to the Muni subway.