SFMTA Board to Review 30 Stockton Project
Monday, February 29, 2016
Happy Leap Year! When you're done catching up on all your Leap Year trivia, join us tomorrow for our next Board of Directors meeting.
You can attend in person at City Hall or catch the proceedings (and an archive of past meetings) on SFGovTV2.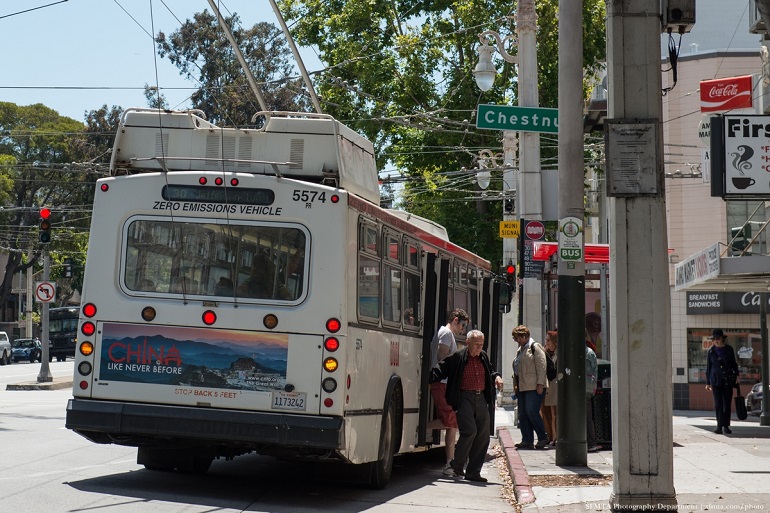 Tomorrow's 1pm meeting will include a proposal to revise the fees for our programs that let you use community service hours in lieu of payment or set up a payment plan if you can't afford your parking tickets (this requires a change to the Transportation Code), a presentation on the revised commuter shuttle program, and a request for the approval of the traffic modifications needed to move forward on the 30 Stockton Transit Priority Project.               
The 30 Stockton proposals on Chestnut Street, Van Ness Ave and North Point Street were originally scheduled for the January 19 Board meeting but were continued.
The project team has continued to work closely with Supervisor Mark Farrell and the community. The Chestnut proposals were revised to remove the traffic signals at Laguna, Octavia and Gough from consideration. The updated details are in the .PDFs below:
Meeting Details
Board of Directors meeting: 1 p.m., Tuesday, March 1
City Hall, Room 400
Nearby Muni Routes: 5, 19, 21, 47, 49, F Market, Metro-Civic Center Station
Board of Directors meetings are usually held on the first and third Tuesdays of each month. The agendas are posted under "meetings" on the Board's web page 72 hours in advance of the meeting. All regular meetings can be viewed on The City channel 78 or online at the SFGovTV2.