SFMTA Board Round-Up: Budget Moves Forward Bright and Early
At its meeting yesterday, the SFMTA Board of Directors approved a two-year budget well ahead of its May 1 deadline. The budget includes strong investments in our strategic goals: Making streets safer, providing transportation options that are attractive, sustainable and equitable as well as creating a workplace that delivers outstanding service.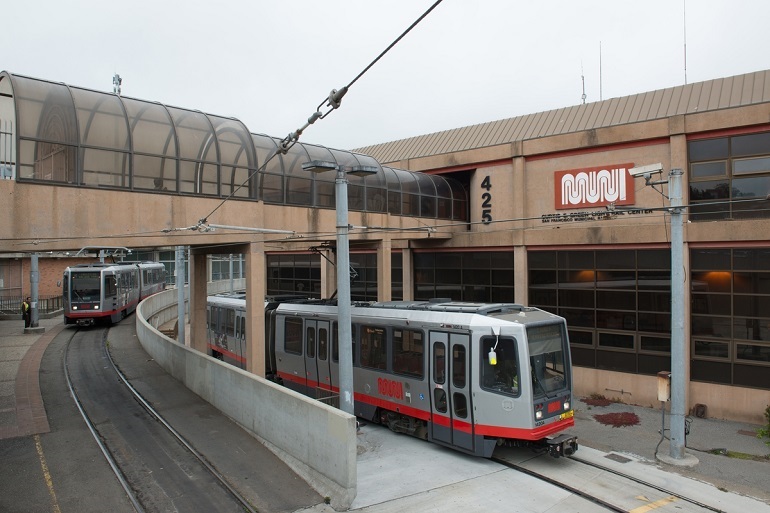 The board also approved the SFMTA's first equity strategy, a contract for needed rail replacement, and heard a presentation on the feasibility study to make sure the city and the region get the best plan in place for extending high-speed rail into downtown.
Our budget was shaped with public input collected over the past two months through eight public meetings, social media and our first webinar. Now we'll send the budget to the mayor and the Board of Supervisors for deliberation. The new two-year budget goes into effect on July 1.
Included in the approval were two annual operating budgets of about $1 billion each for the next two fiscal years (2017 and 2018) and the first two years of our five-year capital budget.
Some key changes of note:
Indexed increase of $0.25 for Muni cash single-ride fares, except for Clipper and MuniMobile
Increase in the Youth fare discount age from 17 to 18
Low-income towing fee reductions
Taxi incentives for low-emission vehicles
The two-year budget also includes capital investments into the Central Subway, the purchase of Muni's new buses and trains as well as street safety projects like signal upgrades.
Separate from the budget, the board also approved a contract for needed Muni track infrastructure replacements in the Twin Peaks Tunnel and the SFMTA's first equity strategy, which will guide budget planning going forward. The equity strategy includes an in-depth look at seven Muni routes and lines that serve some of the city's most vulnerable residents.
The meeting also included a presentation from John Rahaim, the city's planning director, on a feasibility study looking at major changes in some of the city's fastest growing neighborhoods: SoMa and Mission Bay. Through the Rail Alternatives and 1-280 Boulevard study, the Planning Department and partners are looking at the best way to integrate the downtown extension of Caltrain and CA high-speed rail into these neighborhoods and other plans more broadly.